Modern Day Cricket and the Idea of Power Hitting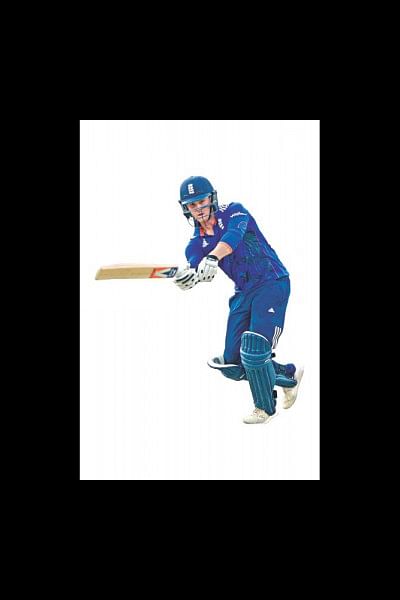 You look at someone like Jason Roy or Jos Butler and wonder how much the game has evolved over the past few years. These young English lads have become what you can call the epitome of exponentially changing modern-day cricket batsmanship. It's a beautiful story, if you want to hear about it.
Previously there were two basic aspects of hitting a cricket ball and scoring runs: "proper hand-eye co-ordination" (i.e. timing) and "placement". But these days, with the explosion of T20 cricket; a third one has been added to that tally, and it's called "sheer muscle power". It has become so remarkably crucial that it has almost erased the second parameter "placement" from the T20 coaching manual. Here's why:
When Jason Roy, Chris Gayle or Glenn Maxwell sees a delivery being bowled at him, he tries to understand the length and automatically, has a full swing of the willow. Seeing the ball on to the bat is no doubt still critical in basic batting, but what has been added to that is the full-hearted 180 degree swing of the cricket bat – which batsmen of the previous era didn't use to opt for, most of the times. So why didn't they?
Here comes the third, still rapidly burgeoning batting parameter – muscle power. Modern batsmen, with the help of sports science, exacting fitness regimen and proper nutrition, have trained, built on and developed the exact precise muscles that they need for hitting the cricket ball a very, very long distance. You see Jason Roy poking at a ball half-heartedly, and you also see someone like Suresh Raina poking at a same type of delivery – the only difference being that, Raina's poke landing at the bowler's hands on the other end, and Roy's poke landing around the mid-off region. Just a mere simple poke – and ball carrying to mid-off of a spinner's delivery.
That's why placing is a shot precisely doesn't bother modern day power hitters. Because of their extensively trained shoulders, lean yet strong biceps and balanced forearms, even if the hit a ball with 50% timing/effort the ball still clears the boundary by a long, long way. So why bother for placement? When you can just outpower the bowler?
 
You see Jason Roy or Chris Gayle hitting those big, fleshy sixes – in the blink of an eye – landing way into the second, third tiers amidst the crowd and you wonder – how the idea of power hitting have reshaped the game in the span of a mere 10 years. Reshaped the game to such an extent that it has started to affect even 150 stagnant years of Test Cricket. Oh how wonderfully fascinating and unpredictable the game is! 
Ishtiaq Ahmed is a travel enthusiast who devours fictions, dreams of Paris and writes only when his brain parasites need a place to crash. Can be reached at [email protected]