Fascinatingly Strange Facebook Art Pages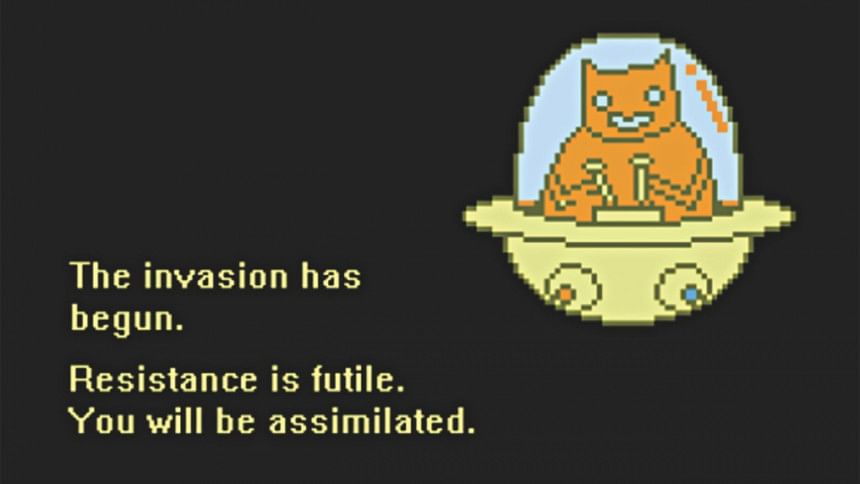 Take one large social media platform. Add in three tablespoons of whimsical art, a piece of unconventional fiction chopped into cubes, a litre of underlying messages that put life into perspective, a generous sprinkling of witty humour and then mix it all up. What do you get? These amazing Facebook pages.
Simpsons pictures that I gone and done 

This page is run by Chris (Simpsons artist) who claims to be everyone's friend and spreads love in the form of peculiar, imaginative, and sometimes gross pieces of art. The posts range from everyday life scenarios portrayed in the strangest ways, facts of the day that are the opposite of facts and a lot of fictional and adorable accounts of what happens in the life of Chris. The most amusing part of the page is the comments section where his fans ask absurd questions and Chris replies with equally absurd answers, as if it's the most normal thing in the world. He ends every post with "love from your friend Chris (Simpsons artist) xox" and replies to comments with such love that it would make just about anyone feel warm and fuzzy inside.
8-bitfiction

This page posts 8-bit images that contain short witty write-ups along with artwork. The artwork and the writing never really match but why should they even? The posts are all relatable and would make you want to decorate your entire timeline with these little 8-bit gems if you're the sharing kind.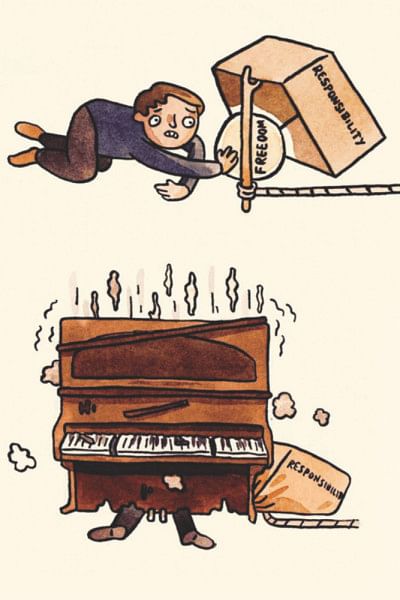 S****y Watercolour

Need a reality check? This page will hit you in the face with it, in a way you'd actually like. Each post is a simplistic cartoon about a particular life experience that says it like it is, with no sugar-coating, and at times quite harshly. Every once in a while a twisted post would come up that you'd relate to and it would make you question whether you really are a good person. The artist also draws celebrities depicted with questionable attributes in order to express, through art, what everybody's already been thinking.
Jim'll Paint It

Jim is an artist that will bring your weirdest yet most imaginative thoughts to life if only you ask. He encourages people to post painting requests on his Facebook page's timeline, claiming that he reads every single one but only has time to draw the ones that are hilarious or visually interesting. This is a rather innovative idea and the results are phenomenal as well since his painting skills are top notch. He also encourages fan submissions, where anyone can paint any request that has not been painted previously, and he posts a few pieces of fan art every week. The fan submissions are equally wonderful and the concept just adds to the interactive aspect of the page.
Rubyetc

This artist creates simple doodles about relatable everyday experiences, with a lot of sarcastic humour. When I say relatable, I really mean it. Keep scrolling and all you'll keep saying to yourself is "True" and "OMG THAT'S SO ME!" even if it's a picture of a strange monster screaming at everything. The ideas may not be fresh but the humorous presentation is enough to make you scroll through hundreds of the page's posts.
Mayabee Arannya is a confused soul still searching for a purpose. Give her advice on life at facebook.com/mayabee.arannya