ABSENTIA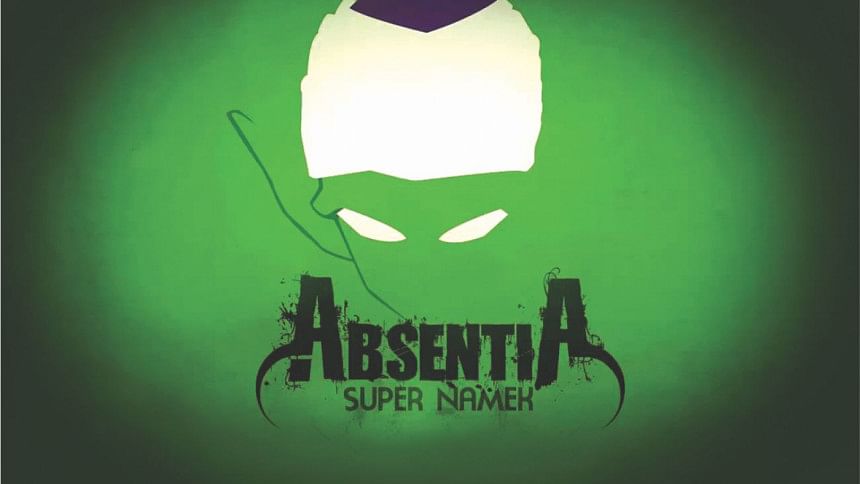 Absentia are a young metalcore band from Uttara, Dhaka and they recently released "Super Namek", the first single from their upcoming  EP "Paradigm Shift". Even though they're a young band consisting largely of people nearing the end of high school, their sound on "Super Namek" is tight, mature and full of promise.
Metalcore has always been one of the more controversial subgenres of metal but Absentia's sound is powerful and precise. Rather than focusing on tried and tested metalcore sounds, they've driven down the djent road, which is probably a first for Bangladesh. Vocals, whether harsh or clean, are pretty solid and the guitar sounds tie in very well. Even though it's what you would call a DIY Project, the mixing and mastering is top notch. The song carries on the EP's theme of breaking down established ideals and going against society's streams and the lyrics portray that very well.
Even though one song isn't enough to judge an artist, Absentia's first track is a nice indication of what is to come. On a parting note, the guitar solo is very tasteful. It's not overdone, it's not excessive, and it's just what the song needs and it falls into place perfectly well.
Their music can be found on Soundcloud: 
soundcloud.com/absentia-dhaka