Here Be Giant Robots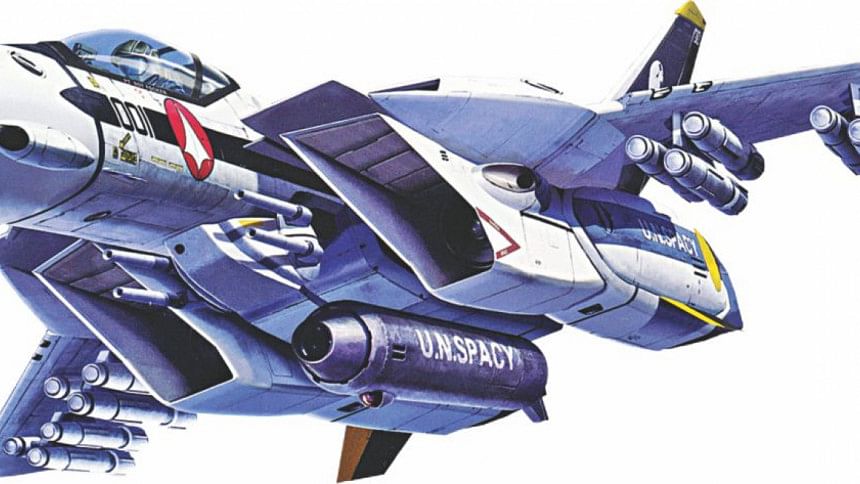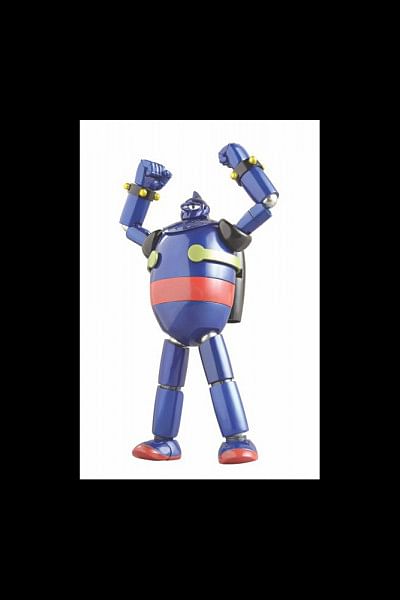 There are some celebrated and traditional anime elements most people know about, like giant robots. They are such an iconic part of anime that they have come to partly represent Japanese pop culture itself. But where did the idea first emerge?
The 1956 manga Tetsujin 28-go was the first piece of Japanese media to bring the idea of giant robots to the public consciousness, which was later turned into an anime series. This can be called the start of the 'mecha genre.' But the series dealt with remote-controlled mecha, in stark contrast to the cockpit-piloted mecha which later became popular.
Next came Go Nagai, who reshaped a wide range of genres with his countless series. Among his works in the mecha genre, Mazinger Z is the most famous. 
Afterwards, many different mecha series with different spins on the genre arrived on the scene. There have been sentient giant robots, remote-controlled giant robots, transforming giant-robots, wearable giant robots that work as armour etc. 
But two variants of mecha have come to define the genre as a whole. 'Real Robots' and 'Super Robots'. 
Real Robot shows focus on mecha that at least seem like they could work in real life, and lean towards the science fiction genre.  
On the other hand, Super Robot shows feature super-powered robots that regularly break the laws of physics, and often have a simpler 'hero vs villain' premise compared to Real Robot shows. These usually lean towards the science fantasy genre. 
The two largest names in mecha anime are definitely Gundam and Macross. Gundam is, hands down, the most famous mecha franchise, with its characters having become Japanese pop cultural icons. Shows within the Gundam franchise typically depict the political manoeuvring and horrors associated with war, and show mecha as mostly instruments of war. Among the common traits of the Gundam franchise are teen soldier pilots, villains with tragic backstories and friction between Earth and space colonies. 
The Macross series has its trademark 'variable fighters,' fighter jets that transform into a giant robots, and also into a strange hybrid 'gerwalk' mode. Macross shows typically have humans dealing with an alien invasion or some kind of 'outsider' threat. It is known for hotshot pilot protagonists, love triangles and infectious pop music.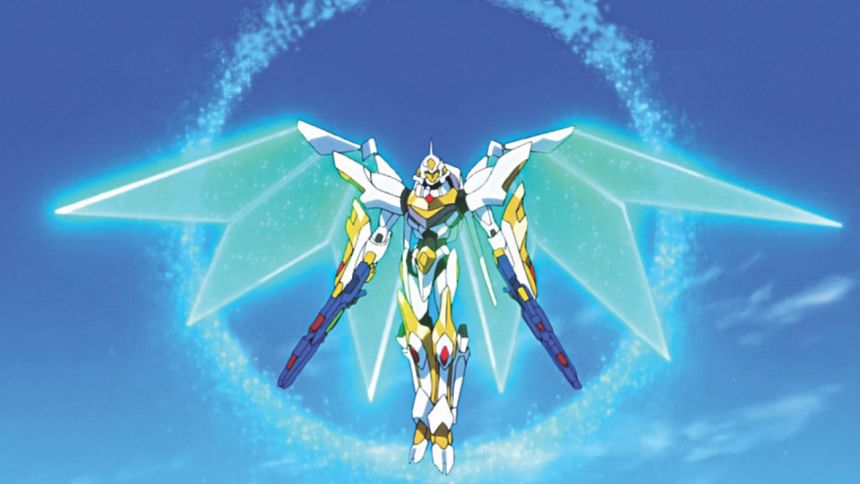 These two franchises enjoy overwhelming popularity and recognition in Japan and abroad. But there are countless other quality mecha series to check out. Here are some of my recommendations, from vastly different genres and forms of storytelling. The common trait they all share is giant robots doing awesome things:
Neon Genesis Evangelion, Gun X Sword, Gurren Lagann, Code Geass, The Vision of Escaflowne, Bokurano.
Although the main selling point of the mecha genre is, indeed, cool giant robots; these series often have more substance to offer. Most series explore war, its effects on normal people, child soldiers, the horrors and atrocities etc. Some, such as Evangelion, delve into mental issues and philosophical concepts. Anime writers have often used mecha series as a vehicle to explore a variety of themes. 
The mecha genre boasts some of the greatest and most thought provoking anime series ever made. So even if you are not particularly fond of giant robots, mecha anime is worth checking out.
Novo Manzoor is an athlete. He surfs the web all day. You can reach him at: [email protected]