10 overlooked games of 2018
Now, I love Red Dead Redemption 2 as much as the next guy, and I love to hate Fallout 76 as much as any other Todd Howard fanboy, but there were many stellar games in 2018 that have gone overlooked amidst all the GOTYs and controversies. With that being said, here are some of the best games of 2018 which were unfortunately overlooked.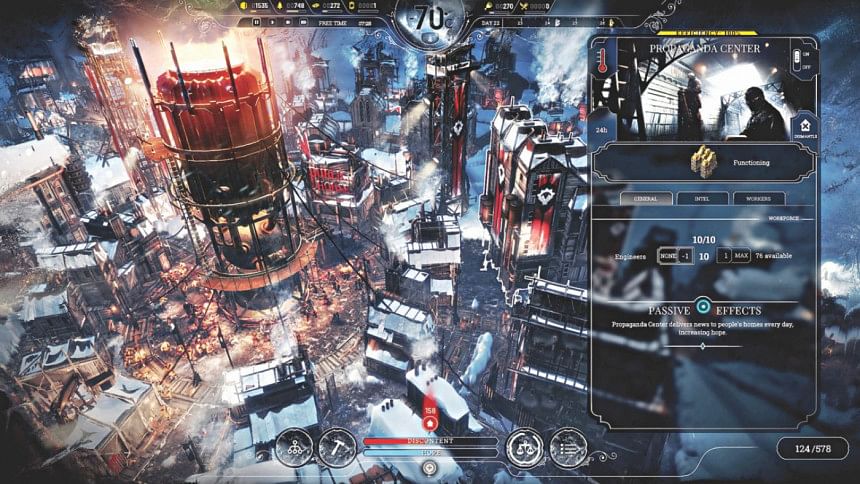 1. GRIS
Grist is a 2D side-scrolling puzzle platformer and it is arguably one of the prettiest games I have ever had the pleasure of laying my eyes on. Gris' art style is a pastiche of Studio Ghibli's best works while maintaining its own niche of sombre tones. The levels are however a little too simple and linear but not mind-numbing in a way that would force you to drop the controller. I finished the game in one 5-hour sitting, and Gris is perhaps the only game I would ever consider in the same league as Journey, in terms of presentation and visuals.
2. FROSTPUNK
I will be honest – I was never a fan of base-building games. But upon following my friend through his quest to balance all the minute details of worker satisfaction, productivity, and technology research, it felt more real than most games ever do. The deep survival and base-building elements paired with the frigidly depressing visuals made Frostpunk an experience I'm not going to forget any time soon.
3. BEAT SABER
There was a time this year where you could not escape Twitch.tv without seeing Beat Saber pop up. Touted as the second coming of the Guitar Hero craze, it failed to be a massive success simply because of the fact that it is a VR game. But it looks like it could easily be the most responsive and fun VR game ever made. Beat Saber looks like it is intuitive to play, and the gameplay looks like a good workout for your arms without feeling like a chore that were the Wii Sports games.
4. MOSS
Moss is the second VR game on this list and if Beat Saber is a representation of what is possible on a gameplay level on VR, then Moss is the equivalent of that but on a presentation level. Based on what I've seen, Moss pulls you into its world through its beautiful environment and wonderful story. The game is an uncanny puzzle platformer, in that, you do not actually play as the protagonist but as a spirit who helps the protagonist along. This kind of game design is a good stepping stone for other puzzle platformers to follow if and when they do make the transition to VR.
5. DEADCELLS
While I didn't understand the excitement at first, after playing Deadcells for a couple of hours, I was hooked. Its non-linear level design, upgrade, and permadeath mechanics make it easily a contender for game of the year. It takes everything that makes the Metroidvania genre great while adding fluid combat mechanics alongside a risk vs. reward game design. Deadcells' permadeath mechanic makes the game exciting and challenging because when you die, you return to the start of the game with some permanent upgrades that you had collected on your previous run. This opens the game up to different types of playstyles making no run similar to another.
6. UNRAVEL 2
So, I loved the first Unravel and when Unravel 2 was announced at E3 2018, I was super stoked. This time around, the focus shifted from the adorably designed environments and Yarny, to focus more on making the puzzles and platforming more challenging while still maintaining what made the franchise so lovable in the first place. Unravel 2 lets you play the game in co-op mode but is in no way limiting when played solo. It is, however, more enjoyable when played with a friend and Unravel 2 is no short of great gaming moments for you and your friend to look back upon once the game inevitably fades into obscurity.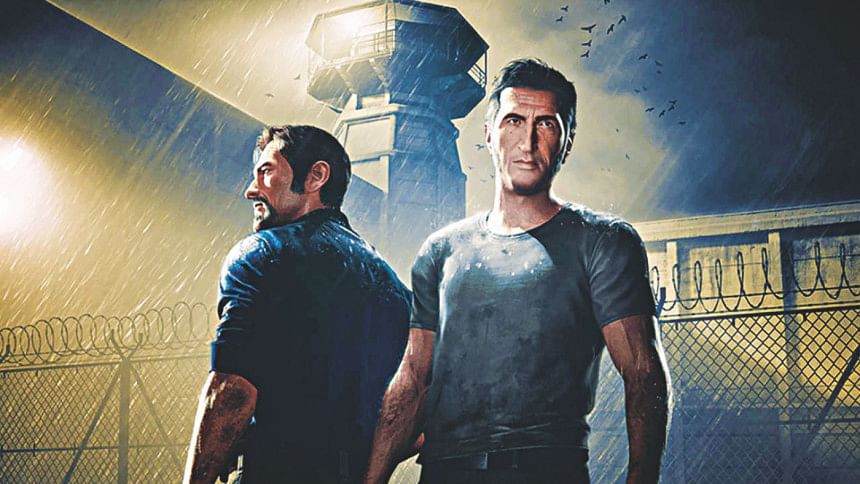 7. A WAY OUT
A Way Out is a fully co-op game with a gripping story and well written characters. The game revolves the two playable characters and while neither the graphics nor the gameplay are standout features, the way the co-op puzzle segments and Quick Time Events blend with the already excellent story makes A Way Out a must try for you and your friend who's looking for a freebie. 
8. DETROIT: BECOME HUMAN
You might be wondering why Detroit: Become Human is on this list. The simple reason being that it is the quickest to fade PS4 exclusive despite being the graphical marvel and hype machine that it was. Despite the gorgeous visuals and the branching narratives, some of the dialogues in the game were a little too cliché for me and I didn't enjoy how forced some of the endings were. With that being said, Detroit: Become Human has by far the best pacing of any story told in a video game and its visuals are worth alone for people to fall in love with again.
9. HITMAN 2
Hitman 2 didn't gain much traction as it didn't change much from the Hitman (2016) reboot. It almost feels like an episodic update at best. It does however include the old Hitman and it does have enough maps in the game to keep you coming back, but the flat storytelling and overall no change approach made Hitman 2 forgettable, despite it being more of the great action-stealth experience we have come to love with the franchise.
10. NO MAN'S SKY NEXT
I've wanted to talk about No Man's Sky Next for the longest time and this is it. I was one of those people who boarded its initial hype train so I felt cheated when the game first came out. And while it is hard to forgive blatant lies, you have to give credit where credit is due and No Man's Sky Next, which is essentially an update, added multiplayer, near-unlimited base building and a graphical overhaul. And you can finally have intergalactic space battles as Sean Murray had initially promised.