KING OF FIGHTERS - A LEGACY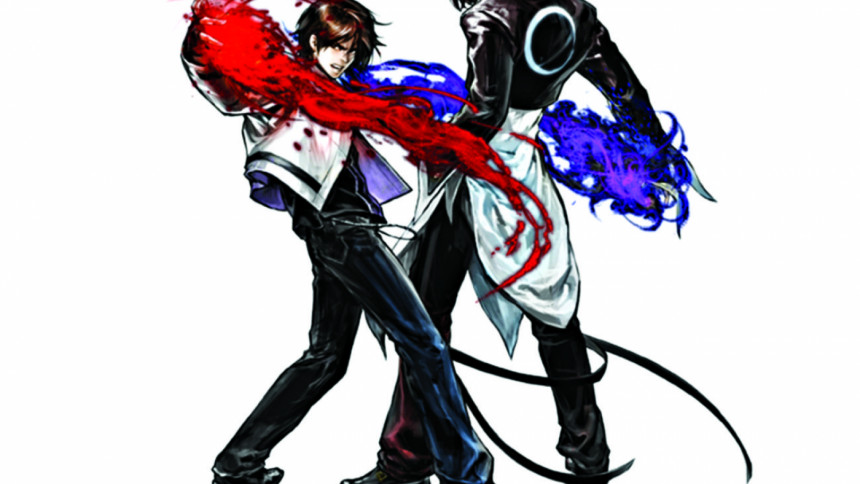 The 90s nostalgia kicks in the moment someone mentions Neo Geo to me. And the first game that comes to mind is one of the greatest button-smashers of all time, King of Fighters. KOF is SNK's ultimate love child and throughout the years, it has only gotten better.
At first glance, the roster of characters is diverse ranging from characters from other SNK series like Fatal Fury, Art of Fighting to original fleshed out characters for the series only. KOF provides gamers with a plethora of distinct personalities who stand out on their own terms. 
But it's the fast-paced, fluid game play of King of Fighters that has given it all the bragging rights during all these years. It basically redefined the way fighting games worked with its incorporation of a 3v3 system. With improving character sprites with every new entry in the series, KOF managed to sustain its freshness with new story arcs and new characters as each year progressed. With a vast arsenal of moves, the game's gauge system was one of its features that made battles feel seamless with the ultimate defense and ultimate offense features. 
One of the game's most memorable aspects is the ever-lasting rivalry between lead characters Kyo Kusanagi and Iori Yagami. While they start off as mortal enemies, they later turn into reluctant comrades and seem to have a genuine amount of respect for each other which was the result of constant fan demands. While KOF and its game play always stood out, the storylines made it even better. 
While, the new King Of Fighters XIV has seen a huge change in direction for the series. With a shift from 2D to 3D models but the 2D background still remaining, the series has now a new visual palette to please. With a few in game changes here and there, especially with Hyper Drive being replaced with the new MAX MODE, KOF has managed to maintain its quality as a series as a whole.
You can play any of the previous KOF games until 2003 with a NeoGeo emulator while the latter ones can be found on Xbox Live market or PS Store for consoles. KOF XIV is also available in all markets, so what are you waiting for? Grab your copy and start smashing the buttons.
Fardeen Zareef is an avid believer of the Chandler Bing way of life – sarcasm. He often tries to write fiction but they always end up turning into yet another horrible Wattpad romcom. You can e-mail him your love/hate at fzareef666@gmail.com