Games with Great Graphics on Low Specs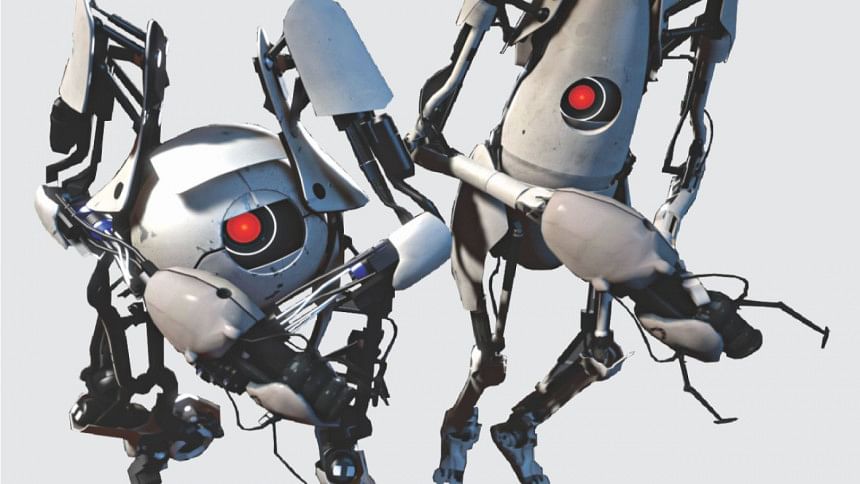 There are many reasons why you might end up with a weak PC. It might be a hand-me-down laptop from an older person, it might be the trusty family computer you don't want to get rid of, or something else. But what if you want to play games with good graphics? Unless your computer is an absolute toaster, you will be able to play these great games with minimum problems:
1. Call of Duty 4: Modern Warfare: The game that started the rise of the Call of Duty franchise towards billion dollar-status. It is still one of the best military shooters one can play. The multiplayer experience is of course, stellar. But somehow, the game also managed to have a deeply memorable single player campaign. COD4 portrays grimy, dangerous war zones beautifully; complementing the action.
2. Sega Rally Revo: A solid rally racer and a worthy successor to the classic Sega Rally arcade game. Nothing can compare with the experience of pushing the limits of the monstrous Lancia Stratos through brilliant, exotic locations.
3. Grand Theft Auto: San Andreas: One of the best entries in the insanely popular GTA franchise. Framed by the story of protagonist Carl Johnson's efforts to save the gang he considers his family; the game lets you drive cars, ride bikes, fly planes, play pool, date girls, eat food, work out, dance, modify cars, shoot guns, blow stuff up… let's just say you can do a whole lot of things. Old PC or not, give this game a try if you haven't already.
4. Portal 2: The Portal series can boast of having one of the most unique gameplay experiences around. Portal 2 combines the mind-bending gameplay of the first game with more polish, new game mechanics, and a whole lot of fun. A game that works the brain alongside the fingers, all the while being pleasing to the eye. 
5. Battlefield 2: Among military FPS games, the Battlefield series is known for its special brand of gameplay. Along with various soldier classes, you also have access to tanks, boats, buggies, and even fighter jets. Battlefield 2 provides great thrills, along with graphics that still hold up quite nicely. Want to be a hero and capture a base alone? Or will you prefer raining death on enemies from above using an attack chopper? The choice is yours. 
6. Devil May Cry 4: DMC4 was created in the amazing MT Framework game engine, and is considered one of the best optimized games in history. In this game, the inimitably cool Dante teams up with newcomer Nero to take out hordes of Demons, in style. Despite the glorious graphics depicting the hack-and-slash action taking place, this game runs on pretty much anything. 
7. Counter Strike: Source- CS:S is easily one of the very best and most played team-based FPS games. Though the graphics are much better compared to the original Counter Strike, this game will still not strain your computer. For the best experience, gather some friends on LAN and lose countless hours to Terrorists VS Counter-Terrorists action. 
If your PC has at least 512MB RAM and a processor that is less than 10 years old, you should be able to enjoy all these classic titles comfortably. Happy gaming!
Novo Manzoor is an athlete. He surfs the web all day. You can reach him at: [email protected]