Age of Empires 2: Evergreen, not Forgotten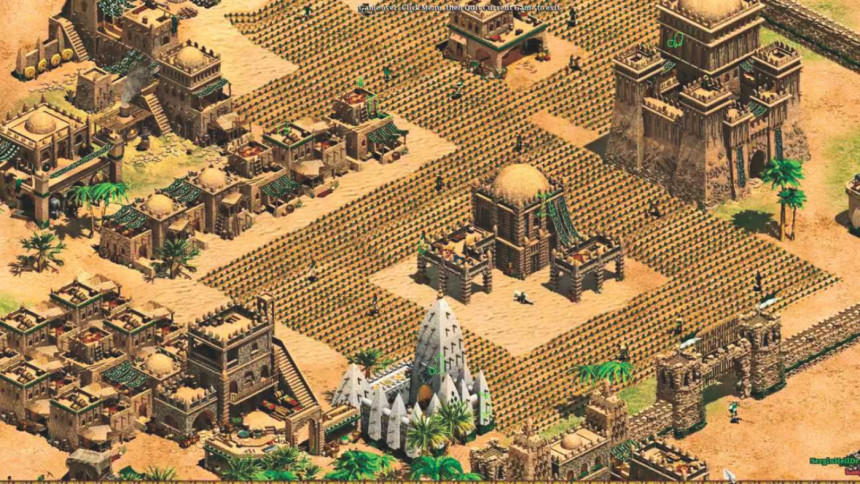 The fourth expansion pack for Age of Empires 2, Rise of the Rajas, was released on December 19, 2016 as downloadable content.
Think about that sentence for a while.
The age when real time strategy game releases were hyped as much as our modern AAA shooter titles is no more than a fond memory. Starcraft 2 was a glimpse back into a Golden Age when the genre was king of the hill but now it's just a shadow of its former self. They do make new games, and good ones too, just as they still make good rock n' roll. It's just no longer what the industry cares about.
Yet you have classic RTS games surviving, often without official support. Games that weren't on Steam (and sometimes still aren't) survive through cyber cafes and services such as Voobly and Gameranger. Warcraft 3, any Age of Empires, Rome: Total War… all have huge player bases, often brute-forcing these ancient pieces of software onto modern hardware with community-created patches. The community is there. The love is there. The support rarely is.
Age of Empires 2's sudden resurrection is not simply a case of a developer deciding to take a shot in the dark. For a start, Ensemble Studios is dead. Microsoft hired Hidden Path Entertainment to do an HD update for Steam with a view to release in 2013. Apart from fixing the screen resolutions to work with modern machines, fixing the fire effects and providing (questionable) multiplayer via Steam, it was not a contribution that would register as more than a bookend for the game's history.
The credit for one of gaming's greatest stories goes largely to the team behind the Forgotten Empires mod. Not only did they create their own HD update in the winter of 2012 (for a game they described as 'evergreen'), they added new civilizations. No one had ever done that for Age of Empires 2 before. Five new civilizations to play with, on multiplayer, and on modern machines. For anyone with a love for the game it was a dream come true. 
Microsoft deserves the next bit of credit for recognizing that their HD edition and the Forgotten Empires mod had redundancies and features that each version needed. They contacted the team to create an official expansion a few months later. A mod had become the future of a 14 year-old game.
It could have ended there, but of course it didn't. In 2015 the team were back with a new expansion focusing on the criminally neglected history of Africa. And here they are now, exploring South East Asia. Even if they stopped now they'd have achieved monumental tasks.
Currently you have 13 new civilizations to play as, with all the new expansions, not to mention important new structures and units to add needed depth. Rise of the Rajas even brings mangrove terrain, water you can build on. The quality of the civilizations varies from the powerful but boring Slavs to the truly far-out South-eastern civs. It would have been tempting to release these new civs as must-haves for competitive play but instead the old civilizations still stand as the top tier choices. New ones just offer increasingly interesting alternatives, the opposite of the Pay2Win approach to downloadable content.
It's not all good news. The HD edition is still not well put together and there are frequent problems with connectivity on Steam. Tellingly, most competitive play takes place on Voobly, running an old version of the Forgotten expansion. Game balance issues from 2000 still persist. 
There is an argument to be made that the flow of content gets in the way of the more responsible work of first fixing, then perfecting, what already exists. Yet there will never be a time I will see Rise of the Rajas' release date and not smile.
Zoheb Mashiur is a prematurely balding man with bad facial hair and so does his best to avoid people. Ruin his efforts by writing to zoheb.mashiur@gmail.com