The mislabelling of young adult fiction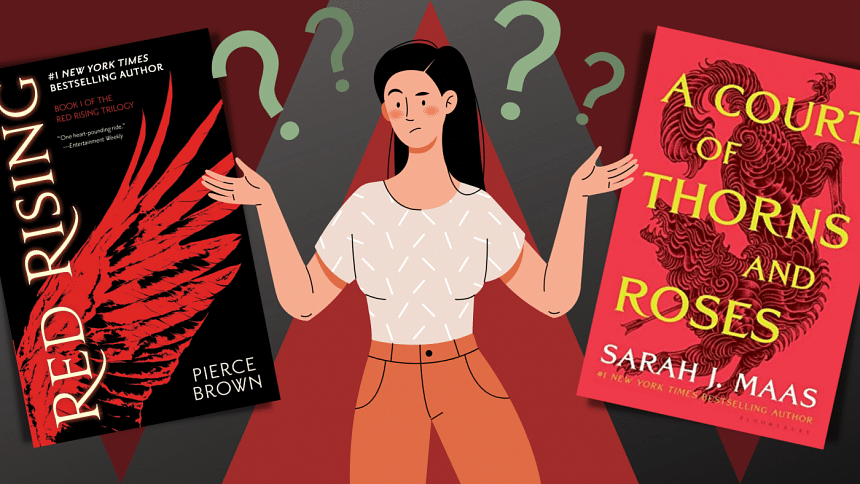 The genre of "young adult" (or YA) was coined to categorise works of fiction which are intended for a 12 to 18-year-old reader base.
Though adults make up more than half of this readership, there are elements that can or cannot exist in YA for the sake of its young demographic. Yet, books intended for mature readers frequently get miscategorised as YA.
A popular mislabelled series is A Court of Thorn and Roses by Sarah J. Maas. When I decided to read it, I was optimistic that years of prodding from peers heralded an enjoyable YA fantasy experience. Instead, I was met with condoned misogyny, volatile masculinity, lack of consent, toxic relationships, and explicit vernacular. Imagining 12-year-olds reading such "young adult fiction" books is even more troublesome.
When an author with previous success in the YA industry writes an adult fiction book, publishers cross-market these books as intended for young adults to gain readership from the established fandom. This occurs even if the author did not strictly categorise their work as YA literature.
While it is true that most YA novels have teenaged protagonists, other books often get pigeonholed into the genre simply because they have adolescent characters. Proper deliberation of the content is often glossed over for publicity.
The Red Rising saga and The Nevernight Chronicle are other instances of such miscategorised books. Despite their crossover appeal, their gritty descriptions of violence and explicit content make them inappropriate for the YA tag.
R.F Kuang's adult grimdark trilogy The Poppy War was classified by some book communities as teen fiction. Even though it is an extremely well-written novel, the graphic descriptions of genocide, infanticide, assault, mutilation, and gore make it very upsetting for young readers. 
Additionally, adult books written by female authors or novels containing female-driven characters are often shelved as YA or crossovers, which is not fundamentally a bad thing. However, assuming that a female author's book will be YA even if it is intended for an adult audience is a persistent problem in the publishing industry.
When it comes to addressing darker themes, the deciding factor of what classifies as YA-appropriate is how the elements are incorporated into the plot. YA novels centred around topics such as self-harm, abuse, addiction, bullying, or mental illnesses can be hard-hitting without graphic details. This does not dismiss the gravity of the issues if the books are written with nuance. YA novels tend to be generally uplifting and impart morally unambiguous lessons even through harrowing plots.
Contrarily, works of adult fiction like A Little Life by Hanya Yanagihara or My Dark Vanessa by Kate Elizabeth Russell narrate childhood abuse and its effects using uncensored triggering explicitness. The adult readership looks for more realism and thus adult novels tend to stray from filtering the grit.
This is not a tirade against explicit content in books nor an attempt at trying to censor the preference of adolescent readers. Books across all genres demand to be read as long as someone wants to read them on their own accord. However, explicit books should not be marketed to tweens and teens as YA, even if they have common teenage tropes.
Nuzha is unsure where her life's headed. Send her happy thoughts at [email protected]