Events
'Slam Poetry Nights', organised by SHOUTxDS Books, returns with gusto for its third installment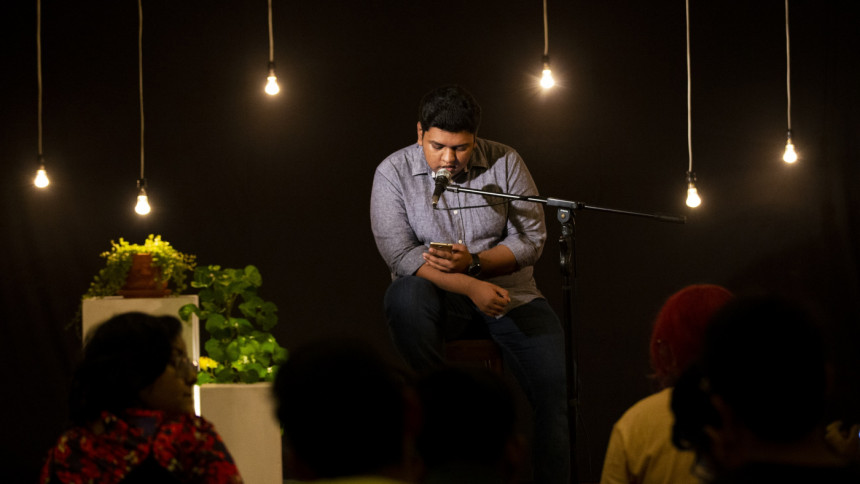 SHOUT and Daily Star Books' collaborative event Slam Poetry Nights returned in full swing with its third installment in November.
18 participants took centre stage to perform their poetry at the event, along with a few impromptu performances near the end. The diverse group of performers hailed from various backgrounds and age groups, all joining together to share their love for poetry.
The topics of the poems they performed were just as diverse, ranging from poems about love, introspection, and the complexities of mental health. The roster of poets consisted of first-time performers as well as familiar faces from the previous Slam Poetry Nights.
Several attendees of the previous Slam Poetry Nights were present as well as many new guests. Each performance was followed by a question-and-answer session where the attendees got the opportunity to interact with the performers and answer questions related to their creative process, inspiration, overcoming writers' block, their publishing journey, and many more topics.