Midnights: Taylor Swift's darkest album to date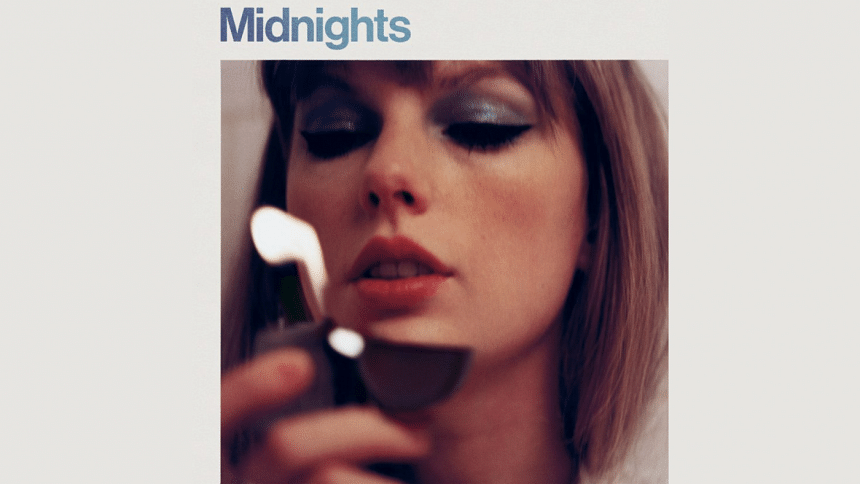 On October 21 2022, Swifties worldwide rejoiced as American singer-songwriter Taylor Swift finally released her tenth studio album, Midnights. Since its release, the internet has been set abuzz with fan theories and praise for the long-anticipated album.
The release of the album was preceded by mysterious hints and Easter eggs casually scattered across Swift's social media channels. Furthermore, anticipation for the album has been high ever since she formally announced the release of Midnights at the 2022 MTV Video Music Awards and the hype only grew as this is Taylor's first body of new material since her ninth studio album, Evermore (2020).
In the album, Taylor Swift established a glamorous aesthetic for the vocals, images, and sound production, paying homage to the 1970s style. Many reviews have called Midnights an experimental album that is a wonderful fusion of electronic pop, synth-pop, and indie pop music.
All but two of the album's 13 tracks were written and produced by Taylor and Jack Antonoff, lead singer of Bleachers and Taylor's long-time collaborator. The cherry on top is the fourth tune, "Snow on the Beach", which is a duet with Lana Del Rey, the queen of romance and melancholy.
As for the themes and interpretations of the songs, "Snow on the Beach" celebrates the daintiness  of "falling in love with someone at the same time as they're falling in love with you," and "Lavender Haze" shows the struggle to protect love and loved ones from public scrutiny. "You're On Your Own, Kid" details Swift's struggles with fame, mental health, and having an eating disorder. For Midnights' first single, "Anti-Hero," Swift has said, "I really don't think I've delved this far into my insecurities in this detail before."
On the more controversial side of things, "Vigilante S**t" is speculated to reference her feud with Scooter Braun, the entertainment executive whose company acquired Swift's previous record label and holding the rights to her first six albums. Fans speculate that the lyrical reference to providing a wife with evidence of her husband's infidelity refers to Braun's public split from his ex-wife, Yael Cohen.
The vocals and sound production will take you to 1989, Swift's world-dominating album which gave us "Blank Space", "Shake it Off", "Out of the Woods", "Style" and many more memorable hits.
Despite the electro-pop element present throughout the songs in Midnights, it isn't all about a glamorous lifestyle, living in a cool New York apartment, sipping expensive champagne with girlfriends. Here, we see a matured Taylor who firmly believes in karma and plans to exact revenge rather than sweeping all the unfair things that have been done to her under the rug. We see someone who speaks up and isn't afraid to be open and vulnerable.
Her self-deprecation, self-loathing, and insecurities are shown in empathetic, relatable lyrics all too well. With this album, she is embracing her newfound maturity while expressing her sorrow in an achingly beautiful and poetic way.
Diving into the marvelous universe of Midnights means going on "a journey through terrors and sweet dreams." So, put on your headphones, turn the volume up and the lights down, and let the music take give you an intimate glimpse into Taylor's mind.