BracU registrar's email "hacked" to send warning against BCL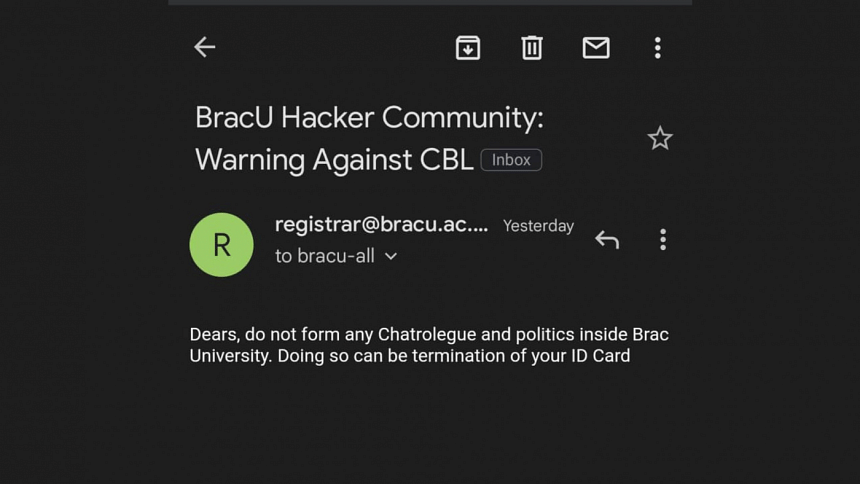 On September 10, at 6:16 PM, students of Brac University (BracU) received a strange email. While the email seemingly came from the account of the registrar's office at BracU, the subject line read "BracU Hacker Community: Warning Against CBL".
The objective of the email became clear from what was written in the body, however. It read:
"Dears, do not form any Chatrolegue and politics inside Brac University. Doing so can be termination of your ID Card."
Students of the private university located in the capital's Mohakhali area have interpreted this as the work of an individual or a group illicitly taking control of, or hacking, the email ID of the registrar's office of BracU.
Reportedly, "BracU Hacker Community" is a previously unheard of entity within the university.
This email came in the wake of Bangladesh Chhatra League (BCL) announcing committees in several of the top private universities in the country, to widespread opposition.
Students of the university had already received an email with a notice from the office of the registrar and proctor addressing the topic. 
In that notice, the university held the position that "Members of the Brac University community" are free to pursue their political affiliations and choices outside the premises. They prohibited the use of the Brac University logo to promote organisational affiliation or political activities.