Youth Speak Forum 2021 by AIESEC in Bangladesh: Addressing the Future of Work and Youth Employability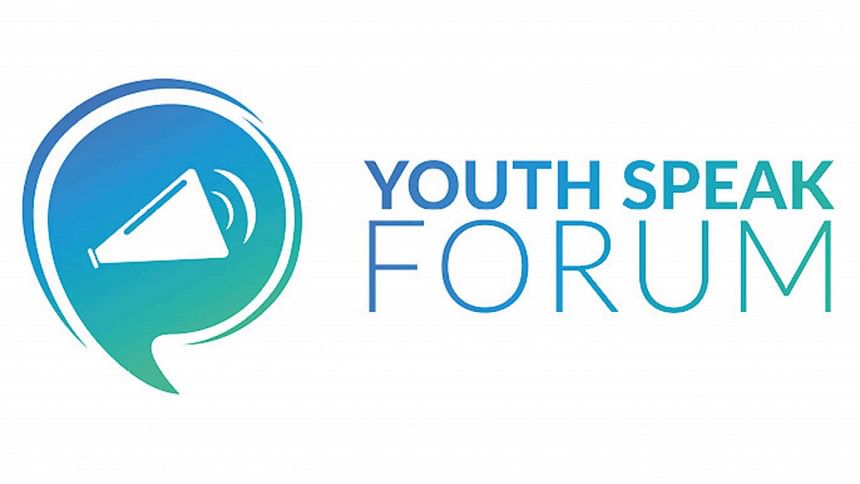 Youth Speak Forum 2021 organised by AIESEC in Bangladesh on June 4-5, 2021, in partnership with United Nations Development Programme in Bangladesh and SHOUT, The Daily Star aimed to empower young people to understand how they can contribute to the Sustainable Development Goals (SDGs) through short and powerful talks. The event sparked interest in self-development through hosting keynotes and PowerTalks about the future of work. In addition, Youth Speak Forum aimed to build capacity via case solving workshops and networking with thought leaders and co-participants.
A focus was also on SDG 8: Decent Work and Economic Growth by increasing youth employability and exploring opportunities to create more jobs, thereby increasing youth employment.
Day one started with a keynote on future of work during and after Covid-19 delivered by Narayanan S, Co-Founder and CBO of Unschool, an education ecosystem based out of Hyderabad, India designed to bring out the best in young people by providing an easy and definitive path for keeping up with the 21st century. A PowerTalk was delivered by Ipshita Fahmin, Country Human Resources Business Partner, A.P. Moller - Maersk about youth employability, speaking about how important it is to invest the four years of university life to greatly understand what one is interested in. The day ended with a problem-solving workshop from Mirza Salman Hossain Beg, Vice President of Dtac (Telenor, Thailand). His workshop involved a capacity building space for delegates about problem solving at work, followed by a space where delegates could address any problems faced by current consumers in the market and how they may be solved.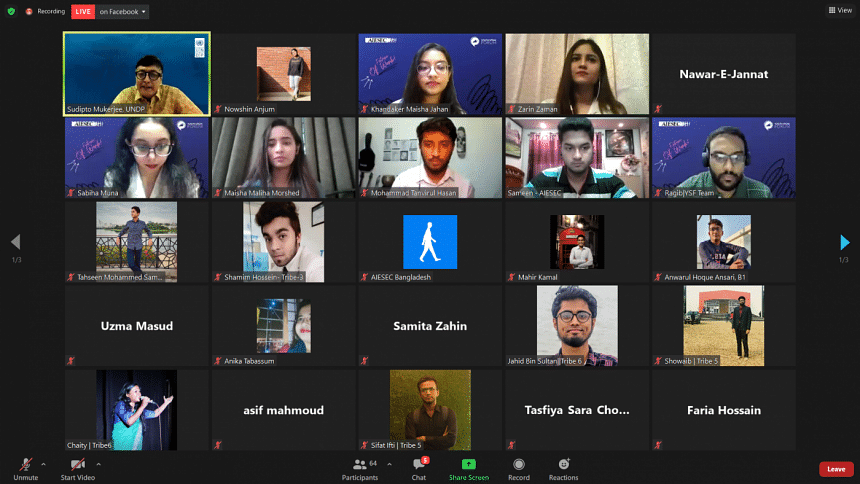 Day two began with a keynote about the relevance of SDG 8 during and after the pandemic by Sudipto Mukerjee, Resident Representative, UNDP Bangladesh. He spoke about how important it is for people to respect diversity and become emotionally intelligent, rather than focusing on the IQ, as is traditionally done. His space was followed by a PowerTalk on youth entrepreneurship by Shah Rafayat Chowdhury, Co-Founder and President of Footsteps Bangladesh. He spoke about how young people are slowly coming into entrepreneurship, be it profitable ventures or social enterprises. He also said that if you wish to be a changemaker, just look at the problems around you and try to take the first step towards a solution. The day ended with a workshop from SHOUT, The Daily Star who delivered an insightful session on effective communication and team building, outlining the importance of team building for every organisation and how communication is key to delivering output of the highest quality.
The Forum was closed by AIESEC in Bangladesh outlining the global professional internship opportunities on aiesec.org and a new soon-to-be launched initiative named "EntrePower" that aims to prepare young people to be competent for jobs both in the Bangladesh markets and also via AIESEC's global internship programs.
Feedback received from the delegates were documented, with most saying this is a space they learned loads of valuable insights from and hope to come back for future engagement. AIESEC in Bangladesh remains committed to developing leadership in young people via practical experiences in challenging environments and will continue to offer more such spaces.