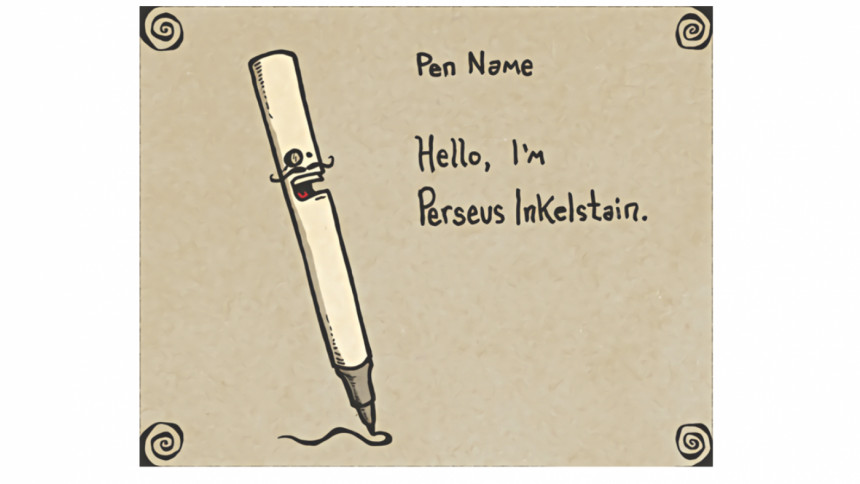 Usually I get mails from readers curiously asking me who I really am.. I get along and feign a different personality, mostly of James Bond. So there you go, I am real (dammit!), but I imagine how different it would have been had I really used a pseudonym as a writer.
The idea of a pseudonym is fun and cool. You're probably a secret female meme-maker now standing next to your female friends who are fangirling over you and have looked up your pseudonym on Facebook. Who knew the writer had been a girl all along? Your inner fame-craving little girl wants to reveal "Hello! It's me. You might want to negotiate the amount of money I owe you now." But you gradually learn to enjoy the attention from the shadows.
You get to know what others think about your work in the most blatant way. This is similar to blind testing. Ample criticism is necessary for a writer to develop. Our feedback can become biased with the impression of the writer in our mind. Maybe, your friends do not want to sound rude to you.
However, it's really fun to watch people getting agitated by what you write and then looking for you so that they can attack you personally. But they can't, because pseudonym FTW!
There are chances for readers to associate certain styles and genres with a particular gender. J.K. Rowling used the name "Robert Galbraith" while she was writing crime fiction novels The Cuckoo's Calling and The Silkworm; a genre with an overwhelming presence of male writers.
Writing under a pseudonym also gives the author a chance to be different and creative. You may have bought Stephen King's next book expecting guts and hair-raising intensity, only to find out it's a weepy romance novel. How disappointed would you be? A pen name gives the author a second avenue for writing without infringing on a style already used in successful endeavours.
Most importantly, your family, teachers, and employers will not be able to trace your writing. Our names become less associated with our views. Since you don't have to worry about them, you can analyse various controversial topics freely.
Chances are your pseudonym's articles might be more popular than write-ups with your actual name. At times, writers become better known by their pseudonyms than their real names. But when almost everyone finds out your pen name, you need to make a decision on whether or not you should change it. It is more like choosing between fame and anonymity.
Having a pseudonym is like having a secret identity, like a super hero. You do your humble task of saving the world anonymously through writing for yourself and your readers, while you try to balance reality. So go out there and choose a real cool pen name that resonates with your best version.
Myat Moe is an occasional philosopher whose favourite pastime is confusing people with her nationality. Reach her @145michelle@gmail.com