What to do after Getting Brozoned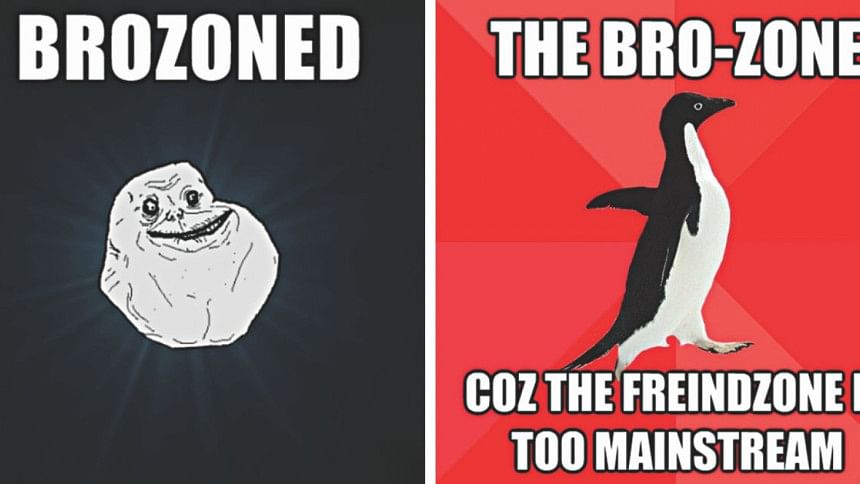 It is that very awkward moment when you realize, to your utter grief, that your feelings are not mutual. What's worse is the fact that all your friends seem to react to the news in a "sorry, not sorry" kind of attitude. Even the best of us have gotten brozoned at times, and the only things that have proven to be helpful are what I call the "post-brozone etiquettes" – stuff that will make your path easier down the tunnel. 
Get yourself back on the market

I know that what I am going to tell you is clichéd, but it is true that you are going to find someone better if you keep looking ahead rather than mourning about it all day long. Seriously, this is not a Shakespeare classic. Get over it unless you want your "desperate attempts at getting out of the brozone" as the inspiration for a new stand-up comedy performed by the person who brozoned you. I am telling you this because I have done this myself before. Evil, I know.
Create a feel-good mixtape

This is the best part of it- discovering new songs you haven't heard before. Find different kinds of music that spread good vibes, not just the usual Taylor Swift type. Listen to Misterwives or Bruno Mars and go retro with The Beach Boys, Inner City or Nina Simone. There are endless playlists, all you need is Google. Save yourself from feeling the blues by avoiding the mainstream heartbreak jam.
Lose yourself in words

Nothing feels more invigorating after finishing an amazing book. Not only will you instantly forget all your dilemmas, you will also find yourself appreciating the little things that exist in your life. Start with something enlightening, such as a memoir, or read some uplifting fiction such as The Mysteries of Pittsburgh by Michael Chabon.
Horror movie marathon

Get a 24-hour break from social media, and try to watch a bunch of horror movies with your friends without attempting to Facebook or Snapchat your activities. Don't forget to turn the lights off and save some energy.
Visit the zoo or safari park

Dance along with monkeys. Feed the giraffes. Bring your camera and upload awesome, unedited pictures of nature on Instagram. Gain new followers. Be ready in case the Royal Bengal Tiger pops out of nowhere. Visit the kangaroos and the first baby kangaroo born in Bangladesh. Do whatever helps you obliterate the embarrassment of getting brozoned. Oh, and don't step on tiger poop.
Make a list

Ask your friends and family members the things they love about you and dot them down in a paper and hang it on your bedroom mirror.  Then read it while you are getting ready for heading outside. Everyone's unique in their own way; the trick to be appealing is radiating self-confidence. You can thank me later. This idea might backfire if your friends are fans of sarcasm.
Zarin Rayhana is a self-aggrandizing ambivert who ponders over philosophical epiphanies during rainy evenings and waits for her crush to jump straight out of her favorite novel. Treat her with novel suggestions at [email protected]