The Life and Times of Liverpool Fans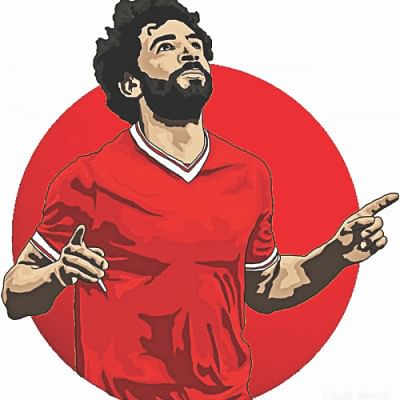 For a brief moment, in the 50th minute of the Champions League final in Kiev, Liverpool fans across the globe were seized by a sudden and inescapable madness. They had seen their talisman Salah trudge off in tears, breaking a million hearts in the process. They had seen Jürgen Klopp's plans of suffocating this seasoned Madrid side torn to shreds by an infuriating, and yet undeniably excellent, display of cynical game management by Sergio Ramos. Above all, they had felt that all too familiar sinking sensation at the pit of their stomach; the one that seemed to have become synonymous with supporting this football club, as Salah made his cruel exit from centre-stage.
And yet, as Isco nipped ahead of Van Dijk to dink the ball towards an empty net, only to see it rebound back off the crossbar, a fantastical madness grasped them all. For a few moments, they felt it was meant to be. Images began to flash in front of their eyes — that last-minute screamer from Gerrard against Olympiakos after a dreadful display, that inexplicable 'ghost goal' by Luis Garcia, Andriy Shevchenko choosing to hit Dudek's palm when it was easier to score after those ridiculous seven minutes in Istanbul. This, again, felt like the narrative of a Liverpool victory. In fact, over the course of the years, supporters have come to understand that this is the only narrative of victory at this club. They cast their minds to that Leroy Sane goal that was wrongly disallowed, that moment when Trent Alexander-Arnold slapped the ball away on the goal line in Rome and went unpunished, and they believed it was meant to be. Yes, they had made it hard for themselves, as they always do, but some force of nature would carry them over the finish line.
And then, of course, the madness was snuffed out. Loris Karius did something never before seen at this highest level. That moment sealed his permanence in football blooper videos to be replayed on YouTube for decades to come. He gave the Internet further fodder for memes by later flapping at a Gareth Bale shot that, although dipping, was hit straight at him. But not before that madness was to be cruelly rekindled by Sadio Mané, Liverpool's best player on the pitch and the one so unfairly cast in third place in Liverpool's record-breaking forward line. That constant lurching, from despair to ecstasy, from hope to dread, from exquisite brilliance to incomprehensible stupidity, sums up the rollercoaster that is being a Liverpool supporter.
Liverpool's run to the Champions League final this year has been a mixture of scintillating attacking football and sheer desire, tempered with luck as all great runs are. It exceeded in its brilliance even the champagne football of the 2013/14 season, when Luis Suarez and Daniel Sturridge attempted to outscore every team to the Premier League title. And then the slip happened. Seasoned Liverpool fans, having experienced that soul-crushing event, would have secretly been prepared for disappointment heading into Kiev. But that the team would even somehow manage to trump Gerrard's blunder would not have crossed even the most pessimistic of them.
The Liverpool of the modern era is the footballing equivalent of a fantastic drama. It is testament to their maddening and exquisite character that despite being well short of anything that closely resembles consistent challengers, they still fill those column inches, they still draw in the attention of millions around the world. And while Gareth Bale's bicycle kick showed the world the pinnacle of sporting excellence, it was, invariably and undeservedly, cast in a narrative where Liverpool were both the protagonist and the pantomime villain.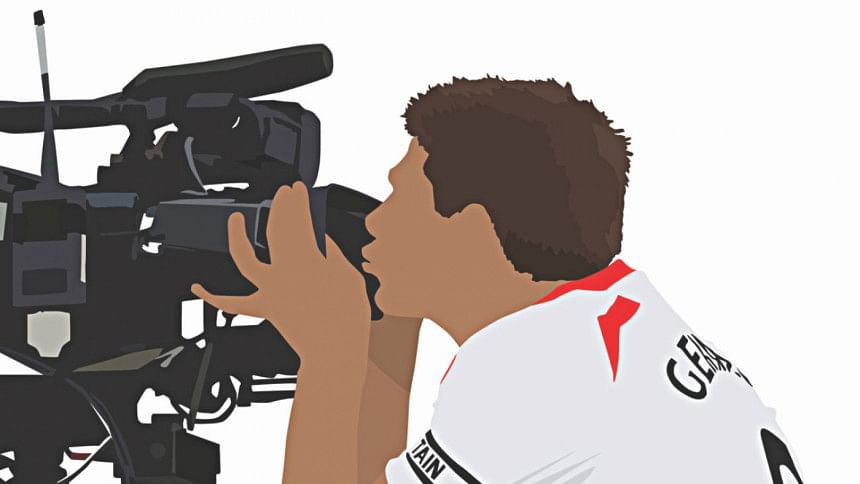 In many ways, Jürgen Klopp represents the perfect and most obvious fit to be the man in charge of this club. He brought with him exhilarating and breathless football, the kind that makes you dream of trophies and victories far beyond your reach. His reputation as the perennial bridesmaid was embraced by an Anfield faithful that has grown up on stories of ruthless success but has witnessed only chance victories. For every Fernando Torres, they have seen a Christian Poulsen. And it has not been for a lack of money, effort or planning that Liverpool have consistently failed to emulate the ruthless streak that champions must possess. It is that curious something in this club that demands the spectacular over the consistent. Even the calm and astute Rafa Benitez cracked and delivered a rant against Sir Alex Ferguson, when it was smarter to keep quiet. From pole position for the Premier League, Rafa bottled it. Just like Stevie, and now, just like Karius.
And yet, it is that very thing which draws you in like a moth to flame. It can be found in the roar that made the imperious Manchester City crack, in that Lovren header against Dortmund that sent everyone into raptures, in that desire to be reduced to a bundle of raw emotions by the end, one way or another. This team may not yet give us a laundry list of successive trophies or the killer instinct of champions. But it will give us sublime moments that will go down in folklore, and that will make us, again and again, giddy with that same electric madness from Kiev. And when the prize finally comes along, it will be joy unbound.