What moms think when you go outside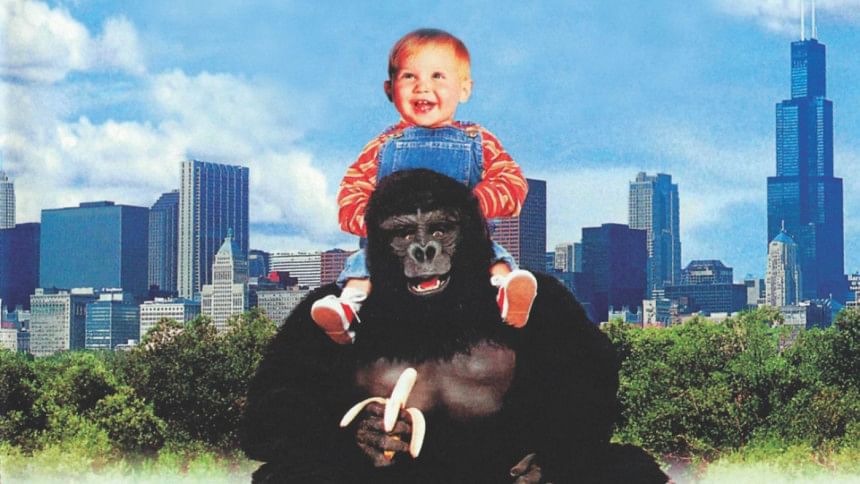 It's been 20 minutes, what is she up to? It doesn't take that long to top-up your phone. She didn't even take the car. Oh no, did she get ensnared by an undeserving boy? Did she start lying to me now? After all I've done for her? My daughter is ruined. Oh, wait, someone's ringing the doorbell. It's her, with a face full of shame as far as I can tell. I ask her why it took so long. "What do you mean? I was out for like 5 minutes," she replies. Now she's accusing me of being the liar? This whole family is crazy.
This morning she asked me if she can go out of Dhaka for a day. I bluntly told her that in no way will I allow her to be that far for so long. Then she went to her dad and got the permission. It's like no one even takes my opinions into account in this house. Now she's out with her questionable friends in some sector in Uttara. I shouldn't even have gotten married to that guy. He's making our precious daughter so rebellious, eventually she'll be out of control.
I wonder what kind of danger she is facing right now. I watched a news report a couple of days ago, it was about how teenagers these days are getting into gang warfare. Did she join a gang by any chance? Her friends certainly look like they would spray paint their names on walls. I overheard her talking on the phone, she was using phrases like "dank" and "esketit". Were those some kind of code words? I guess I need to stay hip with the kids for my daughter's wellbeing.
It's been a few hours and she still didn't come home yet. Oh no, it can't be, maybe she got kidnapped! She does look like she has a lot of money. What if it's that new friend who did it? She's been around for only a couple of weeks, and she doesn't seem very trustworthy. It's her for sure. When I get my hands on them I'll give them a motherly beat down -- the friend for kidnapping, and my daughter for getting kidnapped. Ugh, how much more do I have to bear with this family's torture?
It's 11 o'clock right now. I'm genuinely worried for my child. Everyone knows it's not safe for anyone to be out at this hour, especially girls, since predators are rampant even in bright daylight. Please let her come home safely, I'll be the best mom ever from now on. I'll never scold her or tell her to do chores.
Why is her phone off? Why isn't she calling? Where are her friends? Her dad is calling everyone right now. The doorbell is ringing. I run to open it. It's her, with the precious face I was so desperate to see till now. "Where were you?!" I cry out. "Sorry, mom, I fell asleep in my friend's car on the way home, you know how far Uttara is." Instead of dropping a verbal bomb on her, I keep staring at her, realising how grateful I am right now.
Shoaib Ahmed Sayam tortures himself by watching fake sports and Vietnamese cartoons. Send help at fb.com/ooribabamama