Trials and Tribulations of Vlogging for the First Time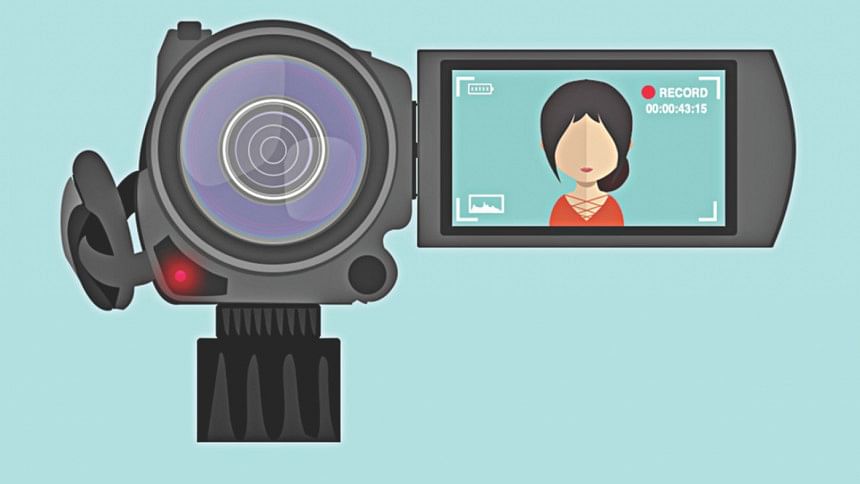 Imagine this: your marketing lecturer assigns you a project where you have to make daily vlogs. While everyone else in class is whining and making all sorts of obnoxious noises, you are practically beaming with joy. You think, YESS! My time has finally come! All those countless hours you spent glued to the screen watching YouTube videos will make vlogging nothing short of a piece of cake for you.
You are wrong. All sorts of difficulties unfold even before you start filming the vlog. First of all, what on earth do you even vlog about? The most interesting part of your day involves petting your cat. That's no good. There are enough cat videos online already. So you decide to go out there and make yourself seem interesting. After all, it's the internet. What better place to pretend than here?
The next major question is - what to film with? Even though all the vloggers you watch keep reassuring you that it's the content that really matters, you know that what really keep you hooked are the smooth jumpcuts, the unique camera angles, and the video quality itself. That's when you realise that you're doomed. Having little to no money in your pocket, and living on the mercy of your parents, you have barely managed to acquire a somewhat decent phone. So after much sulking you make do with your phone's front camera, and a makeshift tripod fashioned out of piled up stationery and lots and lots of masking tape.
Once you manage to have a mediocre setup, you face the grave dilemma of finding the right background and lighting. After trying out different spots in your room, you realise that it is way too messy and cramped for filming. And the rest of the walls in your house are vandalised with your baby brother's doodles. So you venture out into the open. Turns out, 'the outside' is equally terrible if not worse, albeit for a different reason. The background noise is so loud that your voice can barely be heard. You decide that it's about time to make use of that one friend who still bothers to keep in touch with you. You beg them to let you film in their fancy apartment, and thankfully, they agree.
As if all that wasn't troublesome enough. Now comes the real test of having to sit in front of the camera and talk. People keep telling you that it's totally fine, you just have to "be yourself". But what if yourself is a really camera shy, uninteresting and awkward person who seems to develop a stutter as soon as the camera is on? You try writing a script and memorising lines. But when you start filming yourself, you keep forgetting the words and end up fixing your hair multiple times instead. You try to find ways to make yourself feel less self conscious. So you ditch the script, use the back camera and improvise!
And finally, when you're done with your umpteenth take, you sit down to edit. But wait... you did not think this through. You look for free online video editors, but they only let you compile for a few minutes until you hit the paywall. You try different means, even considering some rather shady ones, until you remember your good old friend Windows Movie Maker. It really isn't the best, but what can you do? You accept your fate and proceed. Only to realise that almost all the clips you made are rubbish. Nevertheless, being the great "vlogger" that you are, you manage to salvage a few good clips and cut-cut-cut until you get a video that's moderately good.
Oh but there's more! Rendering and uploading on YouTube. After crashing several times within the span of an hour, your laptop manages to render the video. Stardom is within reach now. You just need to pass the last hurdle – your incompetent internet speed. After what seems like eons, the video finally uploads.
And there you are, your first ever vlog! It wasn't easy. But nothing ever is.
Farah Masud is a humanbean. But if you want to know more, contact her at [email protected]