This Week's Horrorscope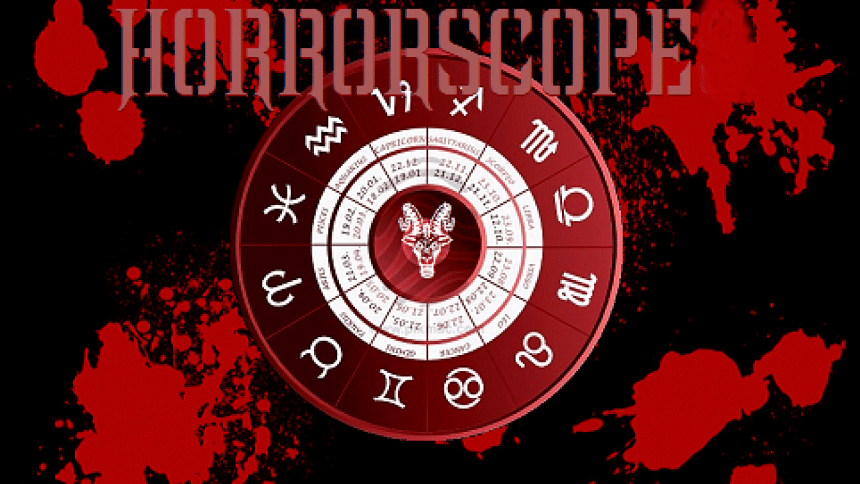 ARIES

Photosynthesis is going to stop soon.
TAURUS

Evacuation is inevitable unless it is impertinent.
GEMINI

Youth is a social construct. I'm a Civil Engineer.
CANCER

Go home to your mother and don't come back. 
LEO
Play with us if you think you can eat chicken sandwiches. 
VIRGO
Learning how to handle gravy is the fastest way to get rich in this town.
LIBRA
Some of your efforts will not go to waste.
SCORPIO

Sloppy seconds make for great dinners.
SAGITTARIUS
Gaps are nice but not big enough.
CAPRICORN
Gasping is a great way of releasing happiness. 
AQUARIUS
Oh yeah, the cow eats hay, I am tired and I will lay. Down. 
PISCES
The moon is bright because you are a nice person.