POKEMON - STADIUM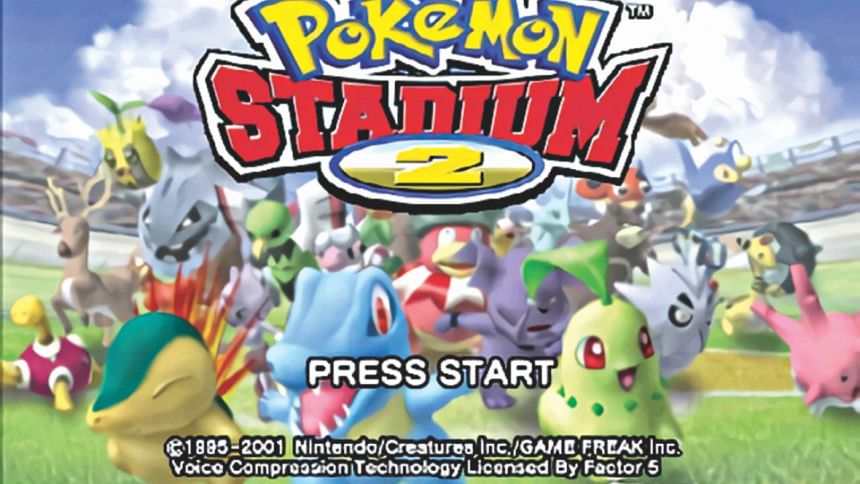 Release: March 26, 2001

Developer: Nintendo

Platform: Nintendo 64
The Pokémon series has had quite a mixed reception if its console games are taken into account. But, the second installment of Pokémon Stadium is sensational.
Pokémon Stadium 2 is a standout in Nintendo's catalogue. Newcomers have nothing to get adjusted to so they can start off right away. One particular thing about the game that makes me want to play it, even today, is its insanely high fun factor. I have spent hours playing Pokémon Stadium 2 and every now and then, I still come back to it when I have the urge to partake in a Pokémon battle.
There are no story lines in the game, which already makes it unique from other Pokémon games. Progress in the game is made by winning trophies in the Stadium, with a tournament mode consisting of four cups (Poké Cup, Prime Cup, Challenge Cup, and Little Cup) and the Gym Leader Castle. After completing all these, the player's rival challenges him as the final battle. Once it's all over, the same thing can be repeated on a higher difficulty.
The game's battles are worthwhile. The graphics are packed with beautiful 3D models, special effects and for a game released in 2001, it's pretty amazing. The battles are outstanding with loads of options available to the players. Teams of six can be built with the matches taking place on the 3v3 format as in the stadium. Imported Pokémon from Gameboy cartridges can also be used (if you are playing in the N64). With 251 Pokémon from the first two generations at your disposal, the chance of repetitive fights is very slim. In addition to this, there are also fun mini-games available. Even though the commentary during the battles can come off as annoying, it's just a minor setback to a massive success.
Pokemon Stadium 2 can be played on the Nintendo 64. If you have one lying around collecting dust or if a friend does, do bring it out and relive those memories of becoming the ultimate Pokémon Master. 
Fardeen Zareef is sarcastic, in spirit. In his free time, he quotes Chandler Bing, fights with carbohydrates and tries to understand Twitter. He is also a passionate Manchester United fan who loves to game. You can e-mail him at [email protected]