Poison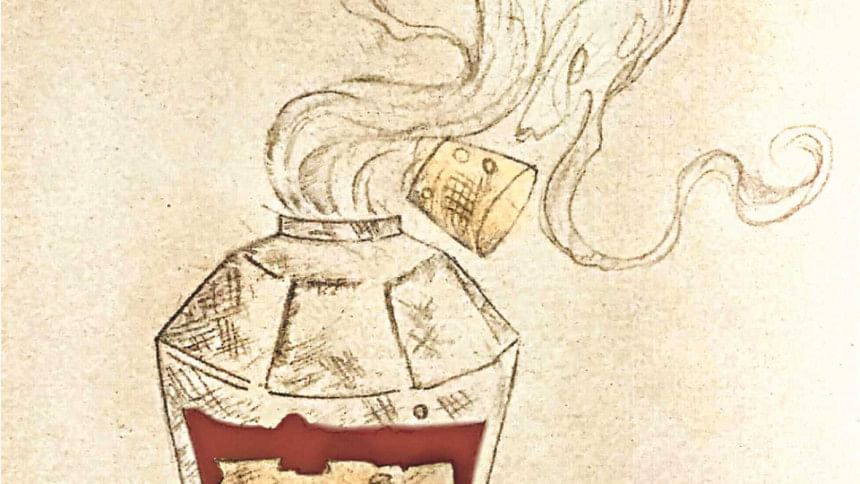 A vial,

Concoction of crimson, lilac, sickly green.

No room for trial.

Put the stopper on death.
An apple,

Glimmering, red, token of kindness.

The stuff of fairytale.

Poisoning my trust.
Sugar-coated words, dipped in honey,

The venom that drips from your mouth

Laced with malice, washed over me.

Poisoning my ears.
The mind,

A wanderer in murky waters.

Evocating the lost desolation.

Poisoning my soul.
You,

Malevolence twirled in your eyes

Yet I come back every time.

Poisoning my heart.
Why reach for the bottle?

Let the churning toxicity caress you instead.

Life may be poisonous,

And you may be too.