When a Hermit Goes Eid Shopping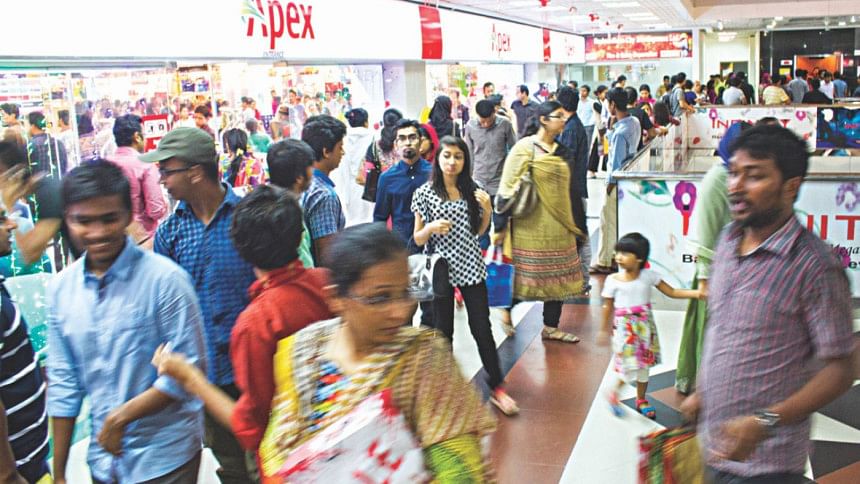 Being a hermit for the most part of your life, you have always preferred your little cramped bat-cave over proper dose of vitamin D. But let's be real, you still step out of your safe haven once in a while for the purpose of being human. One fine, scorching day during Ramadan, an idea strikes you, which soon turns out to be a terrible one. And for once in your life, you feel brave enough to go for it.
You decide to go Eid shopping for the few people in your life who still bother to put up with your nuisance. To make sure you spend the least amount of time outside of your sanctuary, you sketch out a full-proof plan. Thanks to Google Maps, you find the shortest possible route to the closest mall, make a list of all the items you're going to buy for each family member and even prioritise them according to which one of them love you more.
Now that you're fully equipped, you head out. But fate has a cruel sense of humour. You forget to take into account the biggest hindrance to the Bengali life - yes, it's the dreaded Dhaka traffic. 
After what feels like an eternity, you finally reach your destination. It's not a pretty sight, but you are ready for this - swarms of humans scurrying in and out of stores, pulling and shoving each other on their way. As if moving through them wasn't difficult enough, yet another challenge awaits you. You curse Google maps under your breath for not helping you navigate through the labyrinth of suffering, which is the mall itself. There are literally hundreds of shops here, how are you supposed to know which of them have your desired items and at an affordable price? Fearing for your sanity, you take a leap of faith and push your way into the very first shop you find and immediately get to work.
But the universe has a different plan for you. While you're trying to mind your own business, the over friendly salespeople come over to assist you, all the while shoving clothes and bags and panjabis into your arms that you don't even want. When you finally manage to get rid of them, and pick something that you like, another customer who had been watching you all along like a hawk, snatches it out of your hand and runs for the cash counter.
Tired and frustrated with your predicament, you trudge back home with a solemn face, and promise to yourself that next time, you'll buy your Eid gifts two months prior to Ramadan, or maybe online.
Farah Masud is a humanbean. But if you want to know more, contact her at [email protected]