HIGH ACHIEVERS AWARDED BY EDEXCEL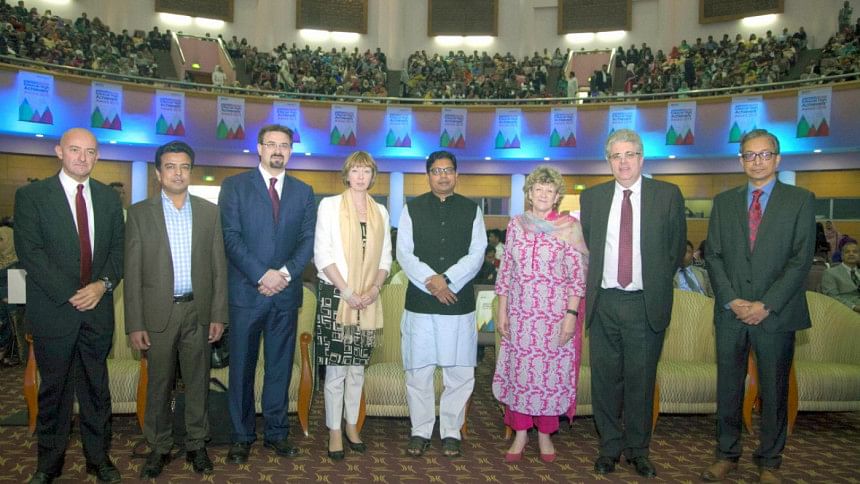 On February 6, 2016, around 600 students were awarded for their brilliant academic performances in the Edexcel International GCSE and A Level Examinations in 2015, at the Hall of Fame, Bangabandhu International Conference Centre (BICC), Dhaka. Edexcel High Achievers' Award 2015 was attended by 1,500 people including students, teachers, parents and distinguished guests.
The event, anchored by Rumana Malik Munmun, started with the speeches from the guests. The second half of the event included a dance performed by a group of Maple Leaf International School students. 
Pearson Edexcel, the largest awarding body in the UK and a part of Pearson, jointly collaborated with the British Council and conducted the award ceremony for the fourth time in a row. The ceremony honoured 589 awardees who received Edexcel High Achievers' Awards in four different categories. Over 380 students received awards for obtaining minimum 7 'A' grades in International-GCSE (formerly known as O Level) subjects, while 75 students were awarded for obtaining minimum 4 'A' grades in A Level. Sixty-one students achieved the world's highest marks in individual subjects and 71 students received awards as 'Best Performing School Students', Country Highest and World Highest category in International Primary and Lower Secondary Curriculum (P&LSC).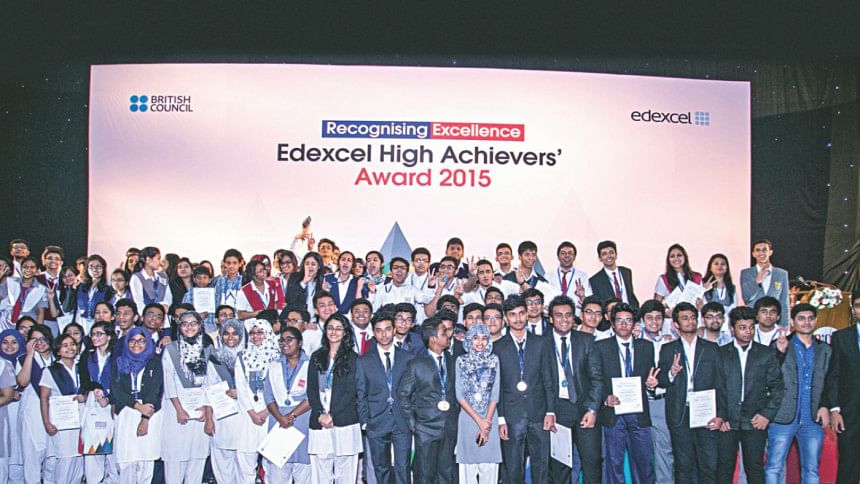 Leaders, entrepreneurs and innovators – future nation-builders – were all under one roof. The smiles of pride, tears of joy, and sparkling bright eyes were the highlight of the afternoon as the brilliant students were being awarded amid the applauds from the crowd. Zunaid Ahmed Palak, State Minister for ICT, was present to grace the event as the chief guest. He began his speech on an interactive note, asking the students about their visions. He wholeheartedly congratulated the high achievers for making their parents, teachers, schools and, above all, their nation proud. He said that recognising the outstanding achievement of these brilliant students will work as a great encouragement for their future study and careers through which Bangladesh can be benefitted. 
Allison Blake, the British High Commissioner; Barbara Wickham, Director of British Council; and David Crowther, Director, International Products and Global Partnerships, Pearson Qualifications were also present on the occasion as special guests. The British High Commissioner congratulated all the awardees and assured that UK Government is always trying to maintain the highest quality of UK qualifications, so that anyone completing a UK qualification can build their career and contribute the best to their country and society.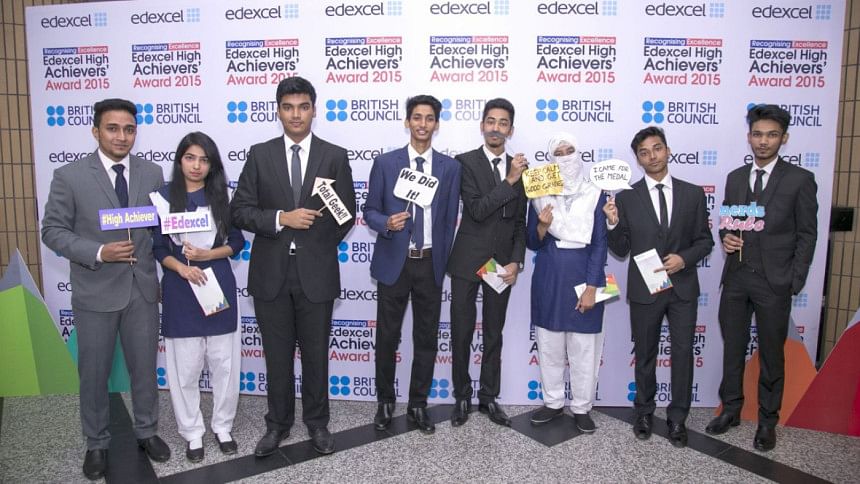 David Crowther congratulated all the awardees and also thanked the parents, teachers and school principals for their invaluable contribution to the education sector. These achievements would not have been possible without the encouragement and support from them, he said. He also added that, Pearson Edexcel has been offering its International GCSE and A Level qualifications in Bangladesh for the last 44 years with the support of British Council Bangladesh. More than 16,000 students currently sit for these examinations in Bangladesh, twice a year. 
Barbara Wickham highlighted that Pearson Edexcel is one of the largest awarding bodies in the UK and British Council has been conducting its examinations successfully in Bangladesh. She also assured that they will continue to create opportunities for Bangladeshi students to get the best qualifications, so that they can create a better future. 
Bangladesh is one of the key countries where a large number of students take part in the examinations for Edexcel qualifications every year and many of them go for higher studies at prestigious universities such as Harvard, Cambridge, MIT, LSE, etc. Many of these students are also studying at both public and private universities and are contributing to the growth of Bangladesh.
Among others, Deep Adhikary, Country Examinations Manager, British Council; Saidur Rahman, Country Manager, Edexcel Bangladesh; and Abdullah Liton, Regional Development Manager of Edexcel were present at the event.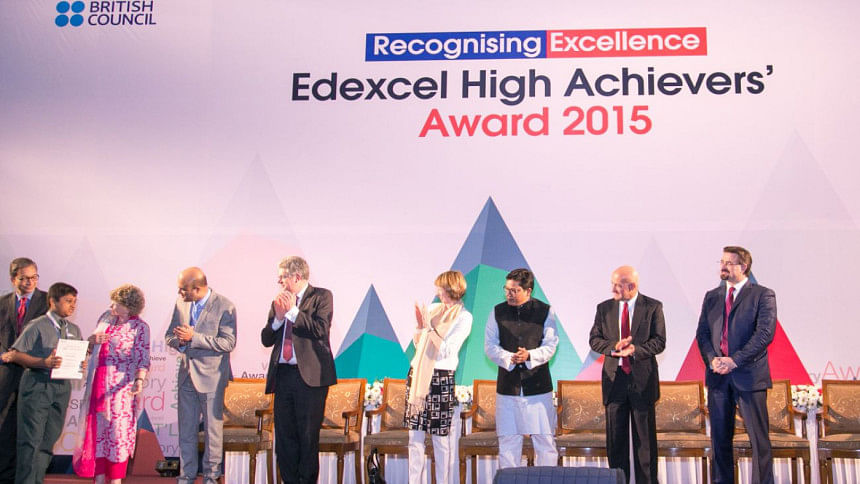 Jawad is your next-door superhero who needs you to get him his cape. Your curtain will work too. Shout at him on facebook.com/jawad.muhtasim or [email protected]