Grand Finale of Robi Bangladesh YouthFest 2017 Powered by Sailor at IUB
"Turn your weakness into uniqueness", said Motivational Speaker, Mashahed Hassan Simanto at the Grand Finale of Robi Bangladesh Youthfest 2017. The programme was held on May 19, 2017 at Independent University, Bangladesh (IUB) campus in Dhaka.
The finals had kicked off from May 13, 2017. With the aim of "Transforming 8 Divisions through Knowledge and Innovation" sessions were held at: Jahangirnagar University (Leadership and Values), BRAC University (Digital Literacy), East West University (Marketing), Ahsanullah University of Science and Technology (Communication), Daffodil University (Entrepreneurship) and Dhaka University (Critical Thinking).
The gala round kicked off in the morning with an opening speech by Shariful Islam, Managing Director and Founder of Bangladesh Brand Forum. Professor Sarwar Uddin Ahmed, PhD, Dean, School of Business, IUB, said that he was delighted to welcome the Robi Bangladesh YouthFest 2017.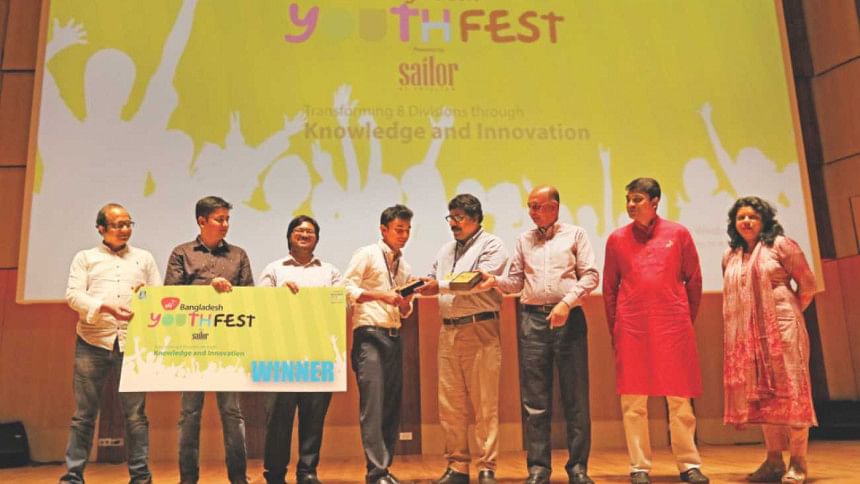 The session started with inspirational talks by experts, including Solaiman Sukhon, Head of Business, Aamra Smart Solutions; Shadab Khan, MD, Coca-Cola Bangladesh; singer Mehrin; actress Sohana Saba; media personality Dr Abdun Noor Tushar; motivational speaker Hitesh Ramachandani from Singapore; motivational speaker Mashahed Hasan Simanta; Zaved Akhter, Brand Building Director of Unilever Bangladesh; Shehzad Munim, Managing Director, BATB; Dr. Arif Dowla, Managing Director, ACI; singer and journalist Elita Karim; Arif R Hossain, Co-founder, Aamrai Bangladesh; and Rubaba Dowla, Co-founder and Managing Director, PlusOne services.
The talks were followed by the Idea Competition and the Interactive Expert Engagement Sessions. There were 8 divisional rounds and winners from the divisional rounds participated in the Grand Finale. There were 5 teams from 8 divisions that sums up to 40 teams who participated in the gala round.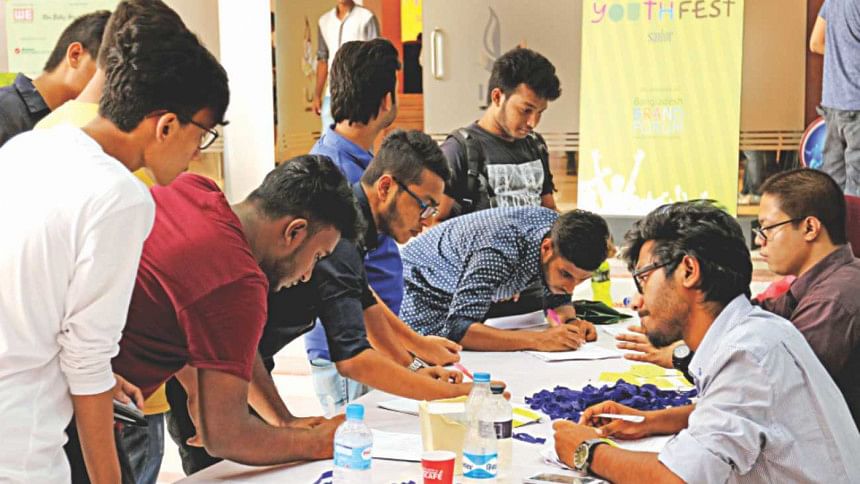 The sessions were interspersed with motivational gems. Shehzad Munim, Managing Director, BATB, said,"No matter where you are, be proud of where you came from." Arif R Hossain, Co-founder, Aamrai Bangladesh said, "Define yourself, before others define you."
The participants had the freedom to choose from five categories: Branding Dhaka, Ahsan Manzil, Pahela Baishakh, Bakorkhani and Dhaka Banarasi. 
The closing ceremony started at 6:30 pm. Faisal Imtiaz Khan, Vice President, HR, Robi; Rezaul Karim, Head of Brand, Sailor; Rezaul Huq, Director of Radio Foorti and others were called upon stage to announce the winners of the YouthFest 2017.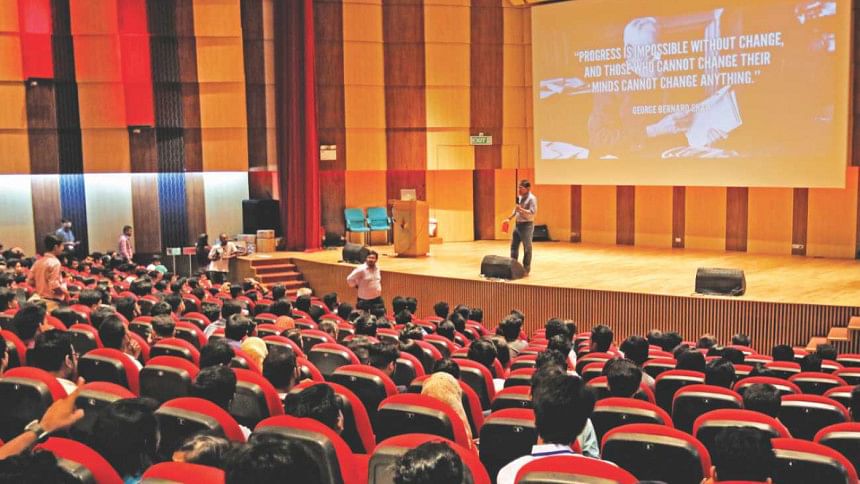 Rajshahi and Sylhet were awarded as the best organising cities. The winning team in Category A (Food) was Companion Strikes (Rajshahi division). In Category B (Fest), Betelion (Mymensingh Division) was the winner.Second String (Dhaka division) won in Category C (Famous).In Category D (Product), EDRU Erudites (Rajshahi division) took the top award. Word of Mouth (Sylhet Division) won in Category E (Place).The winners will get a chance to attend Spikes Asia 2017, which will be held from September 27-29, 2017 in Singapore. Spikes Asia is the largest meet-up for creative people around the world.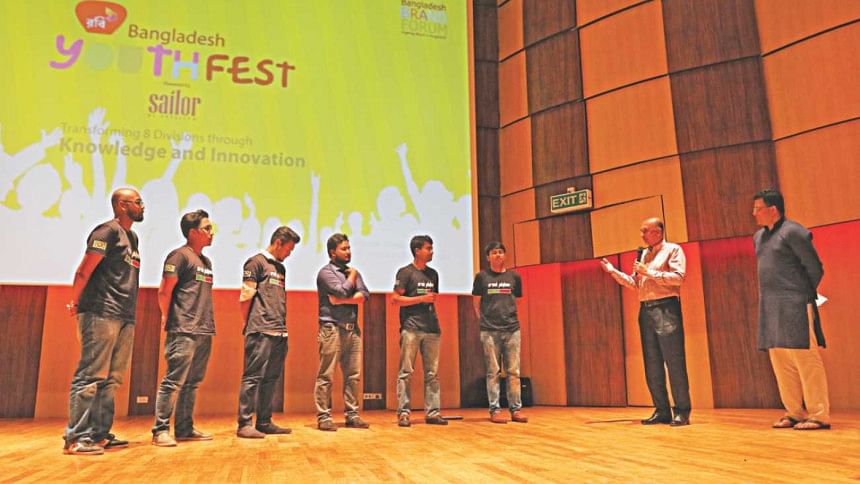 Keeping the competition part aside, the rest of the programme was a wonderful opportunity for knowledge sharing. The discussions connected industry professionals with the students.
The Daily Star and Samakal newspaper were the strategic partners. The initiative also had GTV as media partner, Radio Foorti as radio partner, Biman Bangladesh as official carrier, MastHead PR as PR partner, and WebAble as social media 

partner.
SHOUT was the youth partner of the event.