Edexcel celebrates high achievers of 2018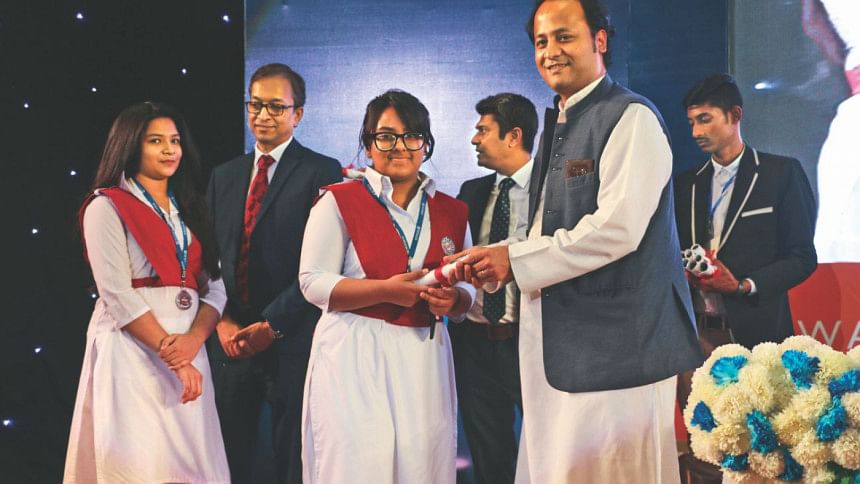 On January 25, 2019, Edexcel hosted the seventh Edexcel High Achiever's Award at the Bangabandhu International Convention Centre in Agargaon, Dhaka, where it awarded a total of 689 students for their excellent results in the International GCSE and A Levels.
The event welcomed all student awardees along with their parents and respective school representatives. A total of 55 schools from Dhaka, Chattogram, Sylhet, Narayanganj and Rangpur participated, with 572 awardees having achieved a minimum of 7 As in their International GCSE exams, and 80 students having achieved 4 As in their A Level exam. Among them, a total of 37 students received world highest scores in different subjects.
The event kicked off with everyone paying respect to the national anthem. The guests took their seats and the host invited each student to share words of wisdom and motivation as they congratulated all the awardees.
During his speech, Andrew Newton, Deputy Director Bangladesh, British Council, talked about how he hopes to see the students consider studying in the UK so that they may gain more experience and return to Bangladesh to aid in the development of their country.
Ben Greshon, International Portfolio Manager, Pearson, UK, came up and congratulated the awardees and said how important Bangladesh is for Pearson because of the impressive number of bright students that go on to achieve great things from this country.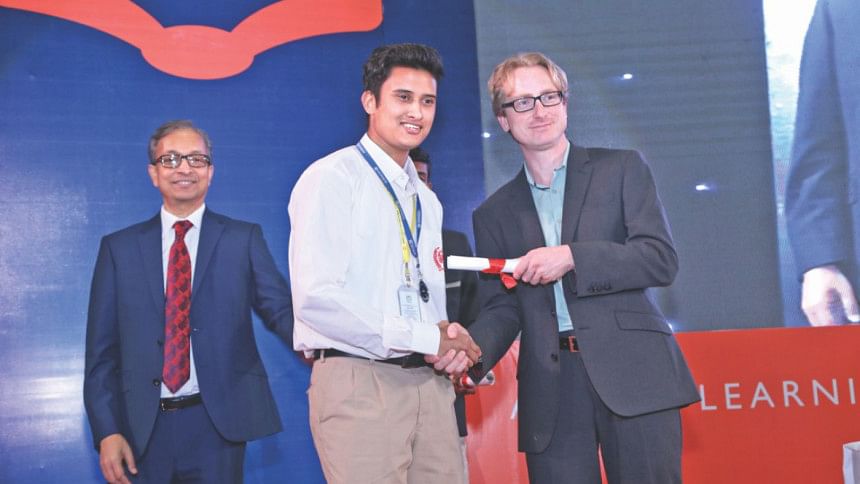 Chief guest Mohibul Hassan Chowdhury Nowfel, MP, Deputy Minister, Ministry of Education, expressed his joy at seeing so many students do well in their exams this year. He said, "It is evident the quality of teaching has improved over the years for both O Levels and A Levels. While I would like to see students going abroad for higher studies, I hope most of them stay back to pursue their degrees in Bangladesh."
Other guests included Kanbar Hossein-Bor, British Deputy High Commissioner to Bangladesh; Harish Doraiswamy, Vice President, Pearson Schools and Qualifications, South Asia; Saidur Rahman, Country Manager, Pearson, Bangladesh; Sebastian Pearce, Director Examinations Bangladesh, British Council; and Abdullah Al Mamun Liton, Regional Development Manager, Pearson, Bangladesh and Nepal.
Sinthia Ahammed, a student of Changes, an English medium school in Narayanganj, achieved 11 A* and 1 A in her O Levels last year. She said, "I am very happy but don't want to get carried away by my results. I want to keep doing better and try to go abroad for my higher studies."
When asked if it was particularly difficult to sit for 12 subjects in one sitting, she said that this was better for her because she did not want to fall behind for her A Levels.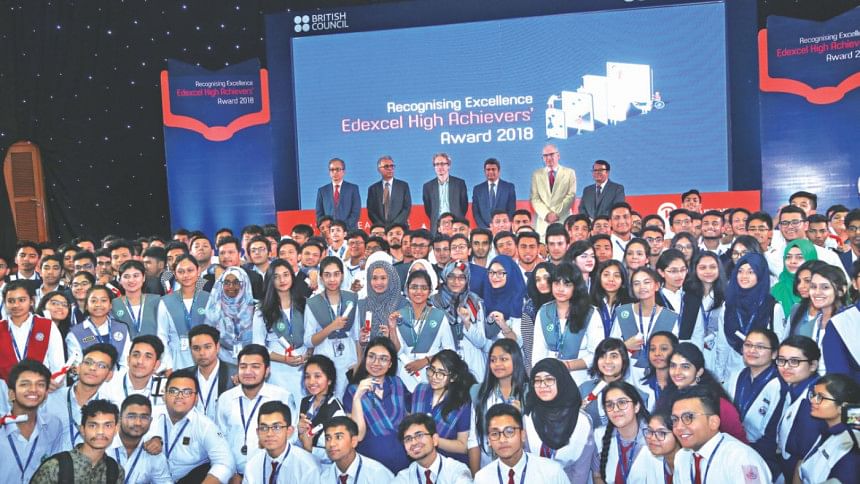 Another student, Ali Tanzim from Academia, who received 5 A* grades for his A Levels said that receiving this award meant that his hard work was being recognised. "I am currently trying to apply to universities abroad as well as in Bangladesh for my higher studies," he said.
The programme also included a performance by young dancers. The students were handed the award on stage by the guests, after which the students posed for several pictures.
Edexcel is the UK's largest awarding body, providing academic and vocational qualifications across over 90 countries. These qualifications include International GCSE, GCSE, GCE/International A Levels and others.
The British Council is the UK's international organisation that handles cultural relations and educational opportunities with over 100 countries. In the last year, British Council reached over 731 million people through online, broadcasts, and publications.