Unleashing the Superhero Within
Unmad-JCC Comic Con 2015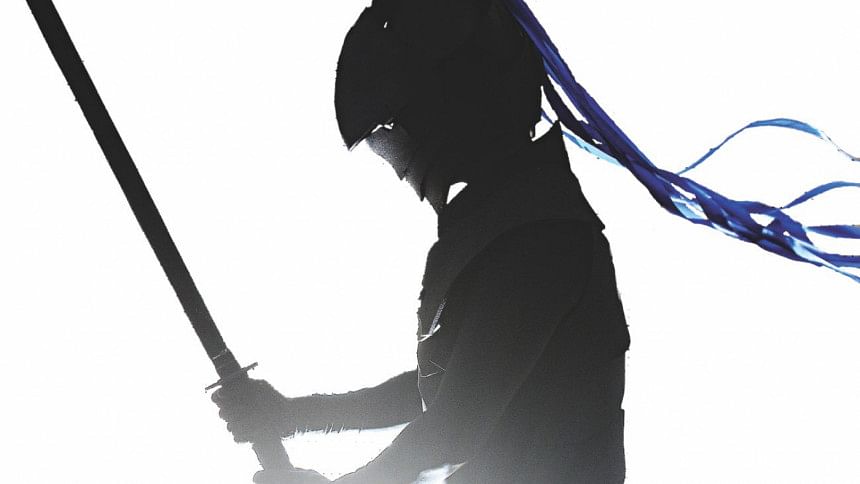 What were you up to last weekend? Did you miss out on the amazing Unmad-JCC Comic Con 2015? If you did, all we can do now is tell you how amazing it was.
Thanks to pop culture, the release of Star Wars Episode VII and the ever-present hype regarding anime, the third Unmad-JCC Comic Con (sponsored by Ifad Eggy) was a major hit this year. The organisers were highly pleased with the turnout, which consisted parents, teenagers, children, pop culture enthusiasts, cosplayers and anime lovers excitedly looking around – there was something for everyone. 
"It is an international-standard event. I have been to many comic conventions in Dhaka so far, but this one made me truly feel like I am in one of those dream comic conventions in foreign countries!" – exclaimed Mohammed Faisal Islam, an anime enthusiast.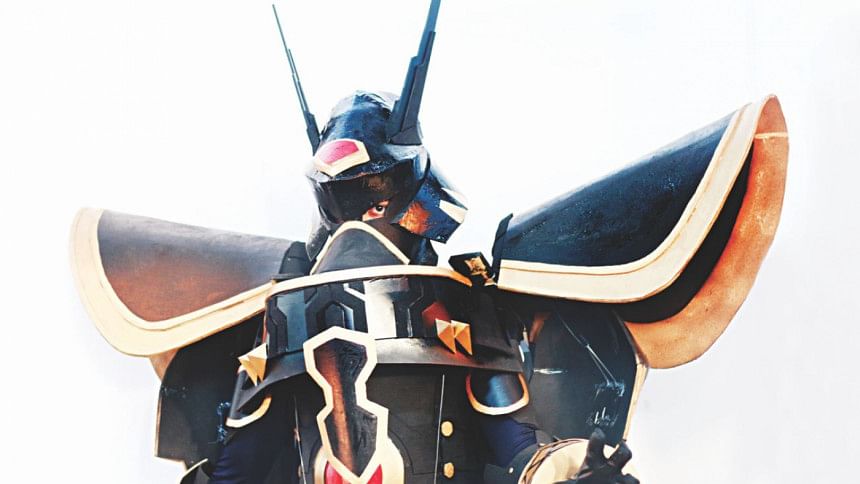 Upon entering the venue, the biggest hall of the International Convention City Bashundhara, one would immediately be dwarfed by its size. The middle portion of the gigantic hall was littered with tons of life-size cut-outs including Superman, Wonder Woman, Batman and others, with the Batpod as the jewel in the crown. Showcases containing action figures of popular characters could also be found blocking one's path. Hundreds of rare and collectors' edition comics were seen on display. There was a gigantic LED display which kept everyone informed about what was going on inside the venue. In front of that, there was the stage on which cosplayers were eagerly showing off their costumes and performances. 
Directly opposite to the stage lay Intel's booth with all their latest tech offerings. Adjacent to that was a fun zone for children and another booth where people of all ages were participating in a drawing competition called "Draw Eggy the Superhero". 
The stalls were well placed – behind the main area – and the shoppers could stare at and buy the irresistible merchandise without any distraction. The quality and the range of items available this year was indeed very praiseworthy, as I, for one, could not stop myself from purchasing goodies that exuded quality and were available at a reasonable price. Shakeel Ahmed, who manned the FIVE stall said, "The organisers were very helpful, the facilities were top-notch and we are really thankful for the large stalls we got this year."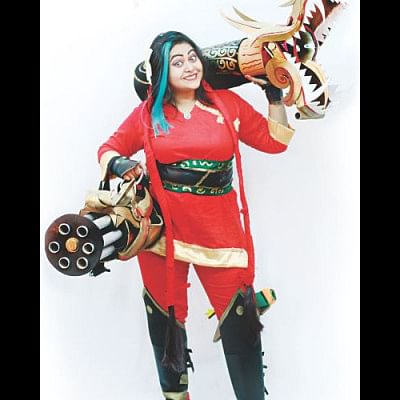 "The crowd was amazing, and our customers never looked tired or annoyed while they shopped. Kudos to the organising committee," added Taki Uddin, who brought the Foverós collection of notebooks for sale.
Directly on top of the stalls, on the upper deck, was the food corner. The delicious aroma enticed the exhausted visitors who were hungrily buying off refreshments from the stalls set up by IFAD Eggy, Bengal Meat, BRAC Chicken, Kazi Food and Bellissimo. The view from the upper deck of the entire venue was magical and over-enthusiastic viewers were frequently being told to move away from the railings by the security personnel. 
Obviously this is a comic convention and no doubt one would be stunned at the comic collection available at the stalls this year. JCC, Unmad, Dhaka Comics, Mighty Punch, Panjeree and many other publishers showcased an overabundance of these entertaining gems. Discounts and offers were available and comic lovers were found to be buying their favourite editions of Batman, Spiderman, Tintin and well, you name it and they'd have it. Bangladeshi comics were selling like hot cakes and the growth of Bangladeshi comics community was largely apparent at the stalls of Unmad and Dhaka Comics.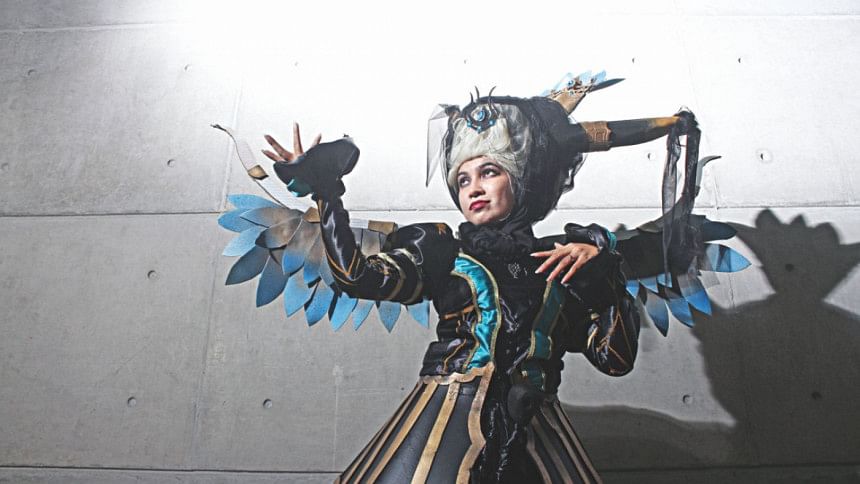 Next: cosplay. Let me give you an example of how realistic our costume-making skills have become over the years. While taking a selfie with what I thought was a life-size figure of Gundam, my eyes almost popped out as it walked away grunting robotically, leaving me flabbergasted with my packet of IFAD Wavy chips. Every now and then, you could see cosplayers being surrounded by the eager crowd, requesting for selfies or photos. The registered cosplayers were also given a time slot on both the days to stun the audience, on-stage.
This year, the winner for the best cosplay was Ahnaf Tahmid Haider for cosplaying Alphamon from Digimon. The second position was claimed by Subhi Nusrat Shama who cosplayed Firecracker Jinx from League of Legends, while the third prize went to Abyat Naba who dressed up as Sora from Kingdom of Heart. The winners claimed prize money worth BDT 18,000, BDT 12,500 and BDT 10,000 respectively while the top 10 finalists received vouchers worth BDT 3,500.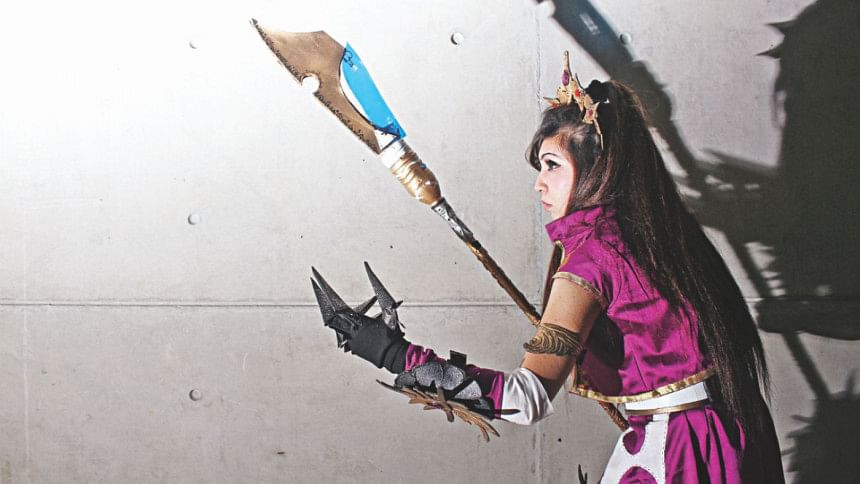 Apart from "Draw Eggy the Superhero" contest, interested artists were also told to submit their best arts to the Unmad-JCC authorities. The best three artists were to be awarded BDT 3,000 each. The winning artists and cosplayers have also been invited in Cafe Hollywood located in Banani.
The most important bit about this year's Unmad-JCC Comic Con was the way everything was organised. The new venue was in fact a very welcome change, as this year, most of the participants liked roaming the scenic area around the hall.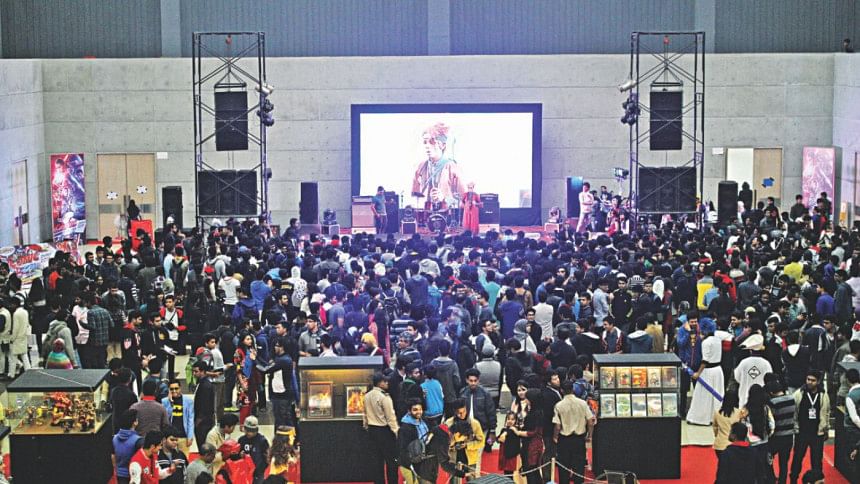 "I really appreciated the new location. The venue of the previous years' comic cons used to be a bit dusty and congested," said Shetu, a mother who was accompanying her child. Most car owners also lauded the ease of parking, and while there were many people trying to buy the tickets, the queue was always quickly cleared off, thanks to numerous lines and quick service. However, a few also hoped that more CNGs and other public transports would be available at this new location.
Apart from these, the concerts were a delightful new inclusion this time. The crowd rocked to the music of Cryptic Fate on Friday, while Aurthohin sent them to frenzy on Saturday evening.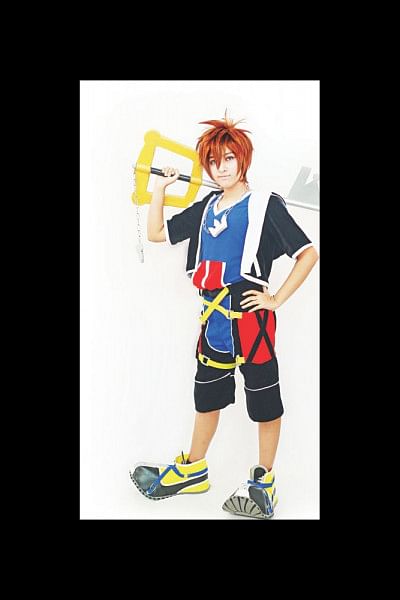 "I almost screamed my throat out while Aurthohin played Chaitei Paro", croaked out Rakib Hassan after the concert. Other local bands like Zerg, Exenemy and Naïve also kept the visitors on their toes with upbeat tunes. The K-Pop songs and dances were similarly entertaining as the event came to an end on Saturday night.
To wrap it all up, I must say that the refreshing change in the comic convention scenario from Unmad-JCC Comic Con organisers was indeed something that was needed. AKM Alamgir Khan Jamil, owner of JCC and one of the main organisers of the event, said, "I am proud of what we have achieved at the Comic Con. For me, it was like a chunk out of San Diego or New York Comic Con. I would like to thank our sponsor Ifad Eggy and the Gold sponsors, as well as our sterling team for pulling this off. Excelsior!"
However, this event leaves us craving more, and we can only hope for something even more outstanding in the year to come, as we will be bombarded with more movies, animes and comics that are coming out soon. Excited, you must be!
Photos: Darshan Chakma, Flick Production