Getting started on post graduation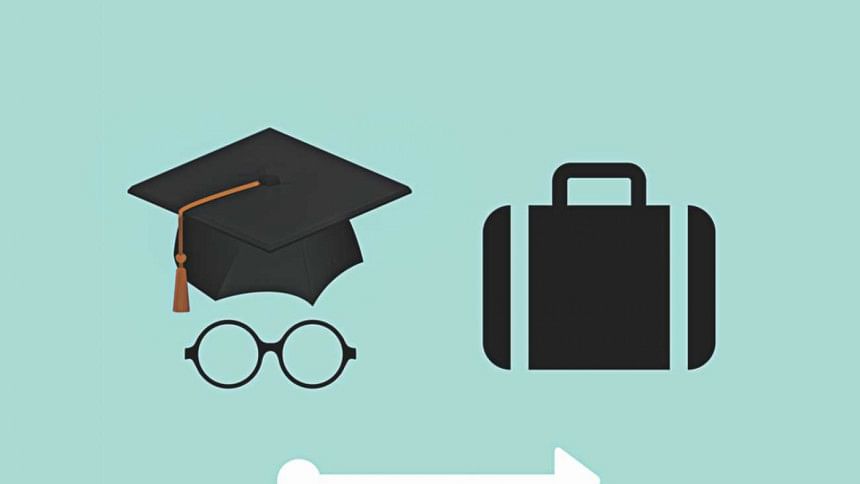 Before we can move on to the "what," "where" and "how" of getting started on postgraduate studies, we must look into the 'why.' Whether or not one would pursue a postgraduate degree remains one of the most pressing questions facing a graduate as opposed to where to apply, what discipline to pursue and how to carry out the entire process. 
A lot of us give in after four years of undergraduate studies. No, really. There's a strange kind of exhaustion settling in, followed by a sense of complacency. We seem to think it's enough to know what we already know, and we can go out in the world and survive. Or it's as simple as the fact that we don't want to go through another round of classes, assignments and quizzes. 
So, what is it that makes us decide on pursuing a Master's or some professional degree? One of the main reasons can be identified as parental pressure. It's still prevalent in our society that four years at the university do not guarantee wholesome education and we must pursue Master's to stand out from the crowd, to get better jobs. Given societal context, this may even make sense. However, the question remains whether or not the student is interested to take on the challenge. Perhaps, one does want to pursue Master's but not in the current field. Others may be looking to take a gap year or two so that they can gather some work experience.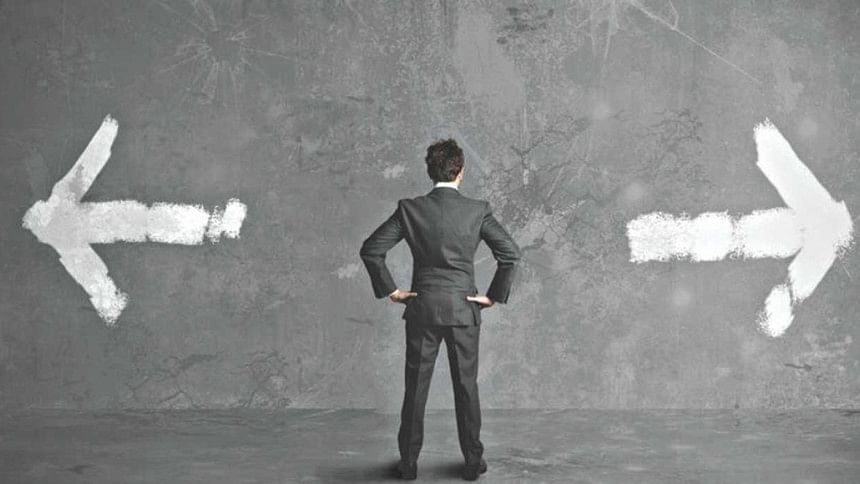 For what it's worth, post-graduation is an amazing opportunity to finally pursue what you have been meaning to all your life. Engineers can pursue MBA, business students can get degrees in economics, and biotechnology graduates can pursue courses in creative writing. Some can be started right away and for others such as an MBA in most American universities, work experience is necessary. Looking into the Bangladeshi scenario, getting a Master's is critical in some fields. Nabila Afroz, having studied chemical engineering at BUET, says, "Most of my friends have immediately left for abroad to get their Master's done because you have very limited options for both post-grad and career building here in this field." 
Maliha Rahman, on the other hand, started her career with one of the foreign banks after graduating from IBA, University of Dhaka and enrolled in the same institute to get an MBA later on. She recalls, "I was happy with my BBA degree until one of my friends came up and said that MBA is important and we all would have to do it. I got to learn from my colleagues too that as you go up the ladder in a bank, it becomes more important for an employee to have a Master's degree. It's pretty hard to keep yourself motivated to attend classes four days a week after eight hours of work. The commute is difficult as well."
To sum it up, if you want to progress in your current field or change your field altogether, a relevant postgraduate degree will only do you good. If you want to build a career in academics for example, it is necessary to get on with Master's. Whatever the cause, the decision of pursuing such a degree is no less than a milestone in life. Some look at it as a great opportunity to migrate even, or finally live on their own and get a taste of independence. It's very popular for people to aim for foreign degrees at this stage, owing to the higher number of scholarships available at this point and also because the students themselves can attain financial solvency through work or saving up. 
Having said this, it isn't an easy task. Irrespective of major and minor concentrations, undergraduate studies are meant to provide a basic and somewhat comprehensive view of education. Graduate studies delve into intense intellectual enquiry focusing on one specific topic, demanding a lot of independent study. 
First, we choose a programme. These can be looked up using the QS World Rankings or topuniversities.com, but we must go through the respective university websites, their course offerings and descriptions, and research interests of faculty members at the programmes we choose. 
While university rankings affect most decisions, it's crucial to choose a programme that suits us well. With Master's programmes being subject-intensive, the courses offered cater to very specific aspects of that subject. We're in for a miserable ride if we choose something ill-suited to our interests, since we'll pretty much be eating, sleeping and breathing around that topic. 
"You can't cram and expect to pass," says Wasif Chowdhury, who has recently started his Master's in Operations Project and Supply Chain Management at University of Manchester. "There are no marks for attendance, but you cannot keep up unless you attend every single class. You have to do a lot of reading – they won't spoon-feed you like in Bangladesh." 
Wasif mentions the considerably easy application process for UK universities – the trickier part is getting the visa, which involves preparing affidavits and other financial documents. "You can hire agents to help you prepare the papers for a charge of around Tk 5000, but my documents were full of typos and grammatical errors because of them," reveals Wasif. 
US applications take a bit more preparation although it may differ among programmes. Some creative writing programmes don't ask for GRE scores, for instance. 
The fun part is that they give less importance to standardised test scores and GPAs. Attending a talk at Harvard University, Master's in Sustainability student Zara Islam learned that the admission committee is mostly interested in seeing potential in applicants' ideas, as opposed to their numerical credentials. Sometimes they may bring in people from other departments to study an application so that decisions can be made from a fresh perspective. This makes the personal statement and writing samples the most important part of the applications. 
We spoke to professors about how to approach writing them. Their main suggestions were to keep it to the point, and express our most innovative ideas coherently. The personal statement should show concrete reasons for our interest in the topic, and use our experiences in and out of the classroom to explain how we're fit for the programme. It's great if we can mention research interests of particular professors or specific elements of the school that we are interested in. 
Writing samples need to be relevant, and should make the best use of sources and citation. For instance, I'm interested in 19th and 20th century literature. My professors steered me towards the essay I wrote on The Picture of Dorian Gray, but asked me to be careful about something on The Great Gatsby, since it's such common territory. 
Habiba Kibria talks about the other experiences she had as a student of Master's in Commerce (Marketing) at Macquarie University, Australia: "Start collecting your certificate and transcripts at least a month in advance," is her first suggestion. Once she started the programme, Habiba faced the most difficulty with learning to use library resources in Sydney. "We had to analyse journal articles using the library, unlike in Bangladesh where it's just a place where we revised before exams," she explains. "The lecturers were very helpful. They understood that I was new to this learning method, so they always met me after class to look at my report drafts and help me analyse better."
Habiba was brought up in a joint family in Bangladesh – imagine her fear on finding herself completely alone in a 5 bedroom duplex house on her first night at university accommodations. Recalling her adventures from setting the kitchen to fire, juggling studies on weekdays and social life on weekends, to hosting events at the MQ Bangladesh Student Association, Habiba concludes, "Everyone should have these experiences at least once. You learn a lot about yourself – your strengths and ability to adjust, as well as to be more tolerant and forgiving."