The evolution of bands, and toxic fans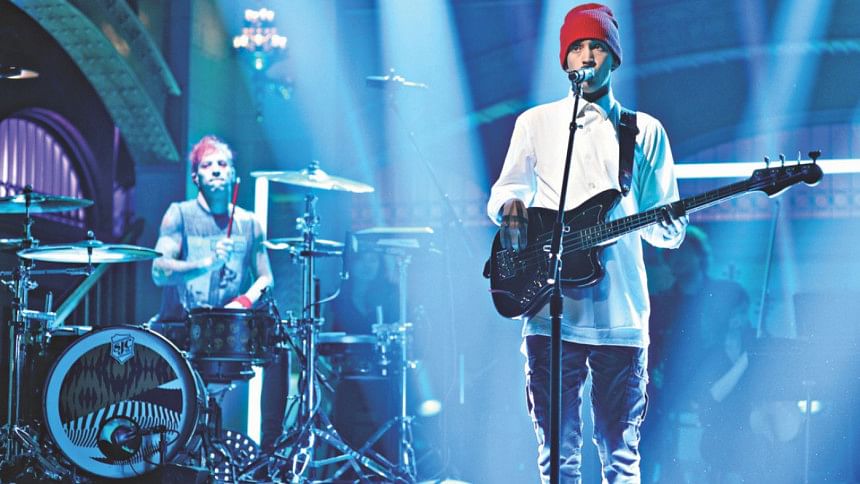 Two of my favourite bands - Arctic Monkeys (AM) and Twenty One Pilots (TØP) – started out as nothing more than a group of teenagers messing around. 
Alex Turner and Co. began by rehearsing on their own at a small studio in Sheffield; Tyler Joseph tried constructing songs with his high school buddies, and made "No Phun Intended" in his parents' basement. AM played gigs with the 18 or so songs they'd come up with and started 

handing out copies of "Beneath the Boardwalk" at shows.
When people heard their early work, they fell in love - immediately. For AM the combination of youthful exuberance, unpolished instruments and bold lyrics was a match made in heaven. With Alex nonchalantly spitting out verses about the Sheffield nightlife, relationship troubles and the police, teenagers found anthems to chant along to. The themes, the music: all of them resonated strongly with the fans. TØP also found empathetic ears with their debut album "Twenty One Pilots". The tracks contained heavy piano and synthesiser work, along with intelligent rhymes interspersed with metaphors. Tyler's passionate vocals wonderfully conveyed the meanings behind the lyrics and in songs like "Addict with a Pen" he shook listeners by the power of his voice. This is how both bands won over their first fans.  
Fast forward to 2017, and these are some of the biggest bands in the world. Each can easily sell out a stadium, even on a bad day, and their fanbases are bigger than ever. Something has happened along the way, however. Both bands seem to have alienated a lot of their original fans, and a lot of it has to do with their music. 
AM started out by playing fast songs which would fit right into a party playlist. Even though they veered away from this style in "Humbug" and "Suck It and See", the styles were unique enough to keep the fans satisfied. It is important to remember that even then, AM was considered an "indie" band. That is why, when AM released "AM", old fans felt slighted. 
The album itself was critically acclaimed, and achieved incredible success. Too much success. AM used to be a band not everyone knew about - being a fan used to be a badge of honour. Now that AM was playing everywhere, no one was special anymore. If that wasn't enough for the mainstream, pop-like sound to their music ensured the indie crowd wrote off the band as having changed, and that they had copped out. TØP fans also felt slighted when their band achieved mainstream fame with tracks like "Stressed Out" and "Ride". They responded to the new influx of fans not by being happy for the band's success but by popularising the term "fake fan". 
One thing that these fans need to realise is that they don't own their favourite bands. Yes, you might have bought their records and tickets to their concerts, but that doesn't give you power over them. You're not their mother, and these guys have worked hard for all the success they've gotten so they should be free to change their style if that's what they feel like doing. Besides that, you need to remember that these guys started as teenagers. There is a big difference in the musical tastes of teenagers and adults, and now that these guys have grown up it would be very strange for them to still be making the same songs. AM, for example, have toured all over the world and wowed millions with their shows, so it's only natural that they'll want to talk about new experiences and not just what it means to be a Sheffield lad. 
Besides that, they now have the resources to try out new styles. Both AM and TØP have tried out lots of different combinations of instruments in their new albums, and this is possible because of their labels. They get to work with world class producers, sound technicians and can perfect the sound they're trying to achieve. The fact that these bands are trying out new things and expanding their musical range should be celebrated, not condemned.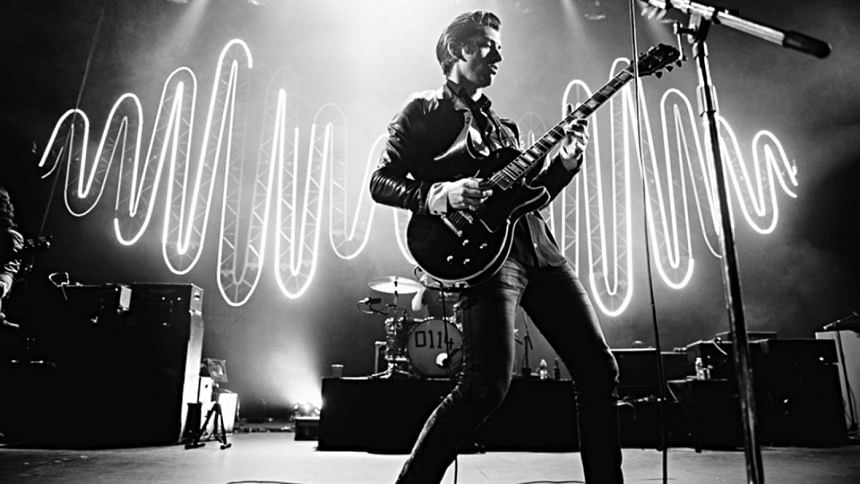 One of the saddest things about the toxicity in these fanbases is when it affects the artist too. In response to the growing number of fans who disliked "Stressed Out" because fake fans listened to it, Tyler Joseph changed the lyrics to the song at a concert:
"I wish I wrote a different song no one's ever heard

I wish my mom would just admit she's sick of every word

Overplayed, overstayed, it was a smash hit

Funny how overplayed songs sound like cr*p

I was told our true fans don't like this song

But I hope they sing along, I hope they sing along"
As a fan, there really is nothing more shameful than making Tyler (who sings about his insecurities) feel insecure about his most popular song. 
The bottom line is that bands consist of real people with their own tastes and they'll make whatever music they want to at this point in their lives. You should appreciate the old songs but also be prepared to give new songs a chance, since those are what the artist is passionate about right now. If you care about these bands, then you should support them in whatever they choose to do. 
Wasique Hasan is at war with his evil twin, Hasique Wasan. Tell him to stop making up fictional siblings at facebook.com/hasique.wasan