UIU MUN Club holds 'Dynamics of Leadership' workshop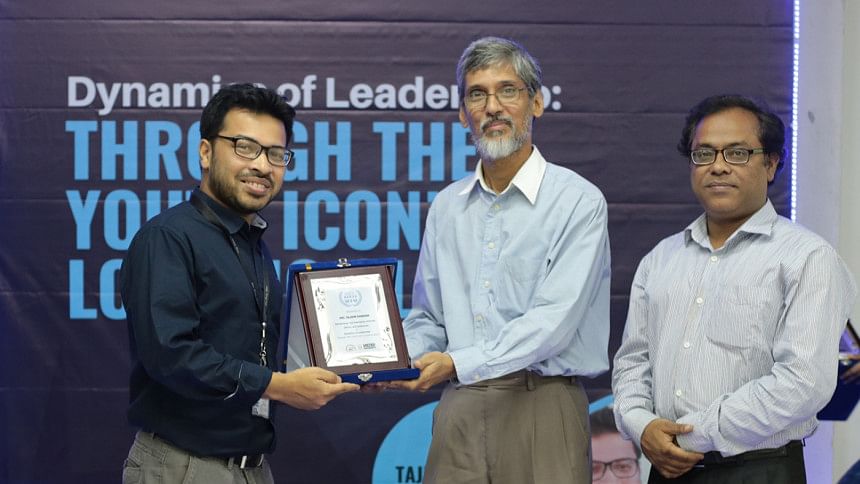 Intending to bolster the leadership skills of the young generation, United International University Model United Nations Club organised a workshop titled 'Dynamics of Leadership: Looking through the Youth Icon's Glass'.
The workshop was held at UIU auditorium on November 14, 2016. Md Tajdin Hassan, head of marketing at The Daily Star, was the guest speaker of the workshop.
Hassan urged everyone to learn to accept criticisms positively and insisted on becoming a voracious learner.
According to him, creativity, personal branding, networking and innovation are the few integrals for a successful career.
Hassan also mentioned the importance of a mentor in one's career to motivate the person during the times of abject failures.
The guest speaker's speech was followed by an interactive question-answer session where the participant with the best question was offered an internship offer at The Daily Star.
Students, faculty members and the Vice Chancellor of UIU Professor Dr M Rezwan Khan attended the workshop.
The UIU MUN Club aspires to create global leaders by organising workshops which will help students acquire leadership and diplomatic skills.