Redefining Career Training for Youngsters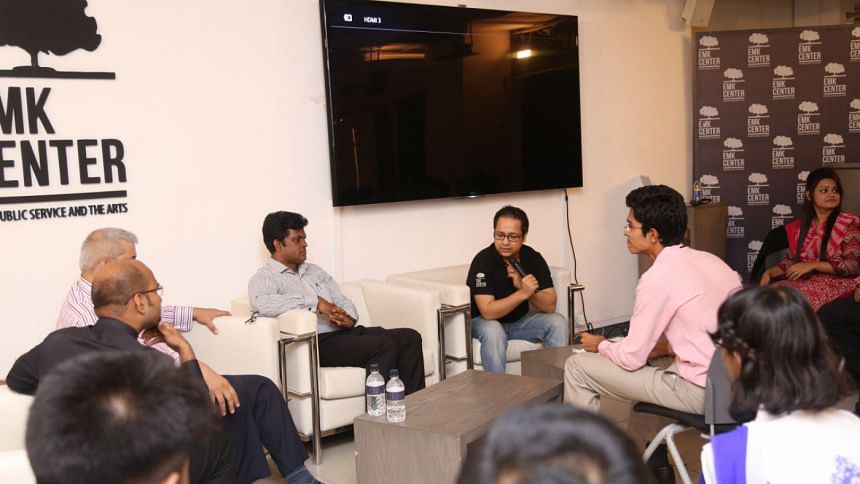 Books and classes can teach us a lot of things, but important career and leadership skills are not necessarily a part of the curricula. With that in mind, Don Sumdany Facilitation and Consultancy recently held a three-day series of workshops under the banner of "Career Bootcamp 2015". This flagship event, conducted by professional trainer, G. Sumdany Don, was held from May 17 to 19 at the EMK Center in Dhanmondi, Dhaka. 
When asked what the aim of this event was, Don replied, "The youth of Bangladesh, though talented, lack motivation and proper career guidelines. This event should help them evaluate their strengths, find the correct path, and motivate them."
On the first day of the boot camp, the topic of discussion was the "Reality of the Bangladeshi Job Market." The insightful session was a real eye-opener for the participants, who were all university students or fresh graduates. Don informed the audience about the importance of CGPA and extra-curricular activities. "Having some ECA in your experience whilst maintaining a good CGPA gives the impression that you can get things done and can work under pressure," Don said. "So find your passion and get involved!" He also demonstrated via interactive games how to have a positive attitude. Md. Taslimur Rahman (Head of Corporate Sales, Transcom Digital) attended the session.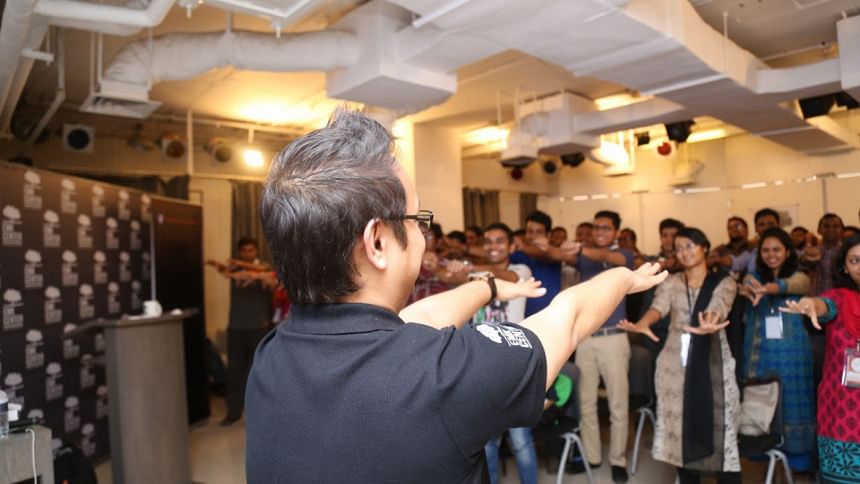 Day two of the boot camp covered exactly what young professionals need to know – how to make a CV and how to behave professionally at a job interview. In the "Global CV" session, alongside understanding how to make their CVs more impressive, the participants got their photos taken by professional photographers. These standard photos can now be used by the participants in their CVs. 
After a much needed "Interview Preparation" session, things turned a bit tense as the participants had to face a "Mock Interview Board" consisting of Najmus Ahmed (CEO, Lighthouse Bangladesh), Hafiz A Ahad (Director, ULAB) and Enam Ahad (Product Manager, Secure Link Services Limited & Selise Rockin' Software). This allowed the participants to get a direct feedback regarding their mistakes from the professionals who conducted the interview. Reaz Mahmud Fiem (Managing Director, Edification Education Services) shared his story with the participants at the session. 
The third and final day of the event started with an interactive session on "Leadership" where Don discussed what leadership is and how a person can become a leader. He used some physical activities to demonstrate the power of teamwork. Next, Don's signature module on "Public Speaking and Presentation" was held where he shared some important tips about public speaking with the audience.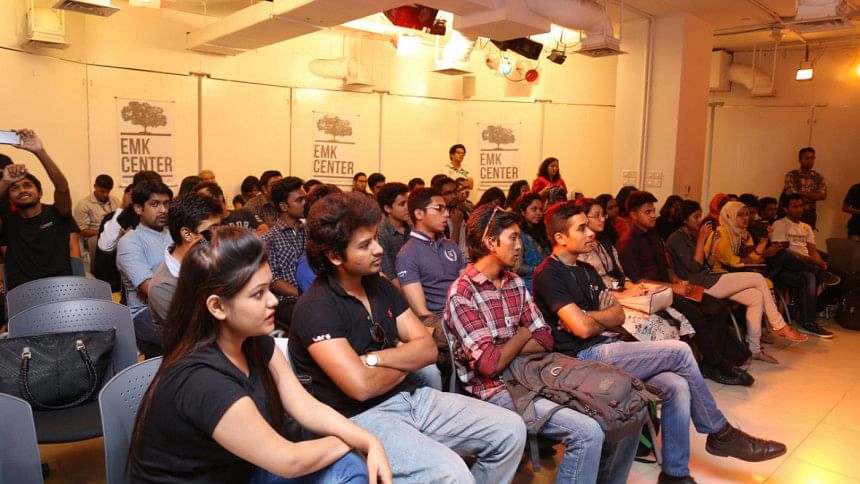 Some guest speakers then shared the success stories and further inspired the young participants. The guest speakers were Nafis Ahmed (CEO & Managing Director, LiveSquare), Tawsif Alam Khan (Managing Director, Vertical Horizon), Hamimur Rahman (HR Manager, Envoy Textiles Ltd.), Mahadi Hasan Sagor (CEO, GEEKY Social Advantage), Tasnim Noorin Brotee (Senior Producer, Program, Colours FM), and Rumana Habib (Manager, Marketing and Sales, Dhaka Tribune). The event concluded with a brilliant musical performance by the band "D Believers".
"Career Bootcamp 2015 was a life-changing experience for me. It taught me to be focussed, about leadership skills, and motivated me," said Quazi Navila Zaman, adding, "Now, I feel that my thoughts are more organised and that I know my goals better."
Career Bootcamp 2015 was sponsored and supported by EMK Centre. SHOUT, Colours FM and popcornlive.tv were the media partners of the event, while ULAB served as the knowledge partner. Omicon Group of Industries Ltd., HubDhaka, GEEKY Social Advantage, Studio Cheesecake, Hifi Public, CriticaLink and YEF were other partners.
With its effective training, grooming and inspiring, Career Bootcamp 2015 had a positive impact on all of the 70 participating students and fresh graduates. 
PHOTOS: STUDIO CHEESECAKE