StufBase: the first digital asset marketplace in Bangladesh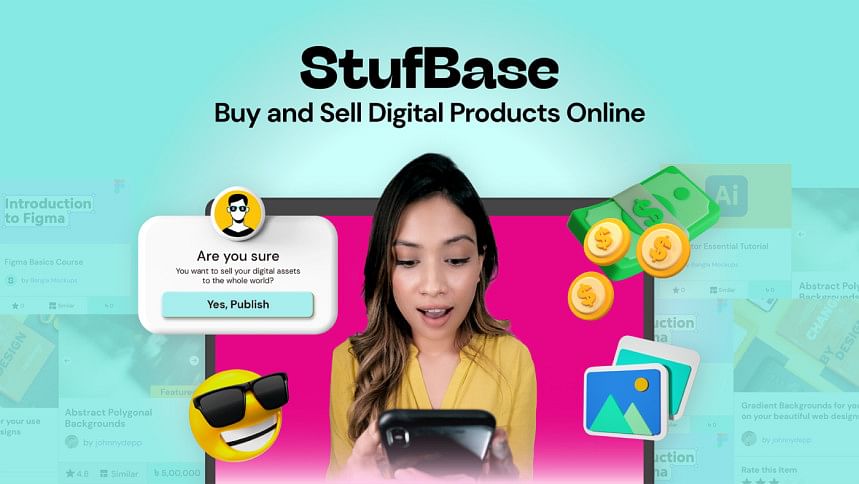 In Bangladesh, creators are always facing various problems while trying to sell their services, starting from low payment to not getting paid on time. Creative individuals want to follow their passion and make a name in the creative scene of Bangladesh, but some extra cash is always a bonus. Many reach out to international digital asset marketplaces to sell their digital products, however, that involves a lot of transaction issues. Hence, the first digital asset marketplace, StufBase, is being launched in Bangladesh, targeting all the local creators. Along with partners from Bangladesh and Estonia, the local creative agency Glitch DHK is a shareholder in StufBase.
"Our goal is to build an international marketplace platform where Bangladeshi digital product creators can sell their creations worldwide and earn money in local currency. Hence, creating a new revenue stream for them," said StufBase founder Junaid Deep.
StufBase gives creators the freedom to create and sell anything digital whether they are photographers, educators, content creators, etc. The platform allows creators to sell their products as many times as they want, generating opportunities to create new wealth. Creating a passive income stream with StufBase requires surprisingly little effort because creators do not actively work to earn money. With a plethora of digital products and a simple money transaction system, it is safe to say that StufBase is the trailblazer of passive income.
As the world makes further technological advances, it creates better opportunities for people. StufBase is a great tool for people who are looking to take those steps in turning their hobbies into a passive income source.