State University of Bangladesh successfully organises 1st Youth Parliament Session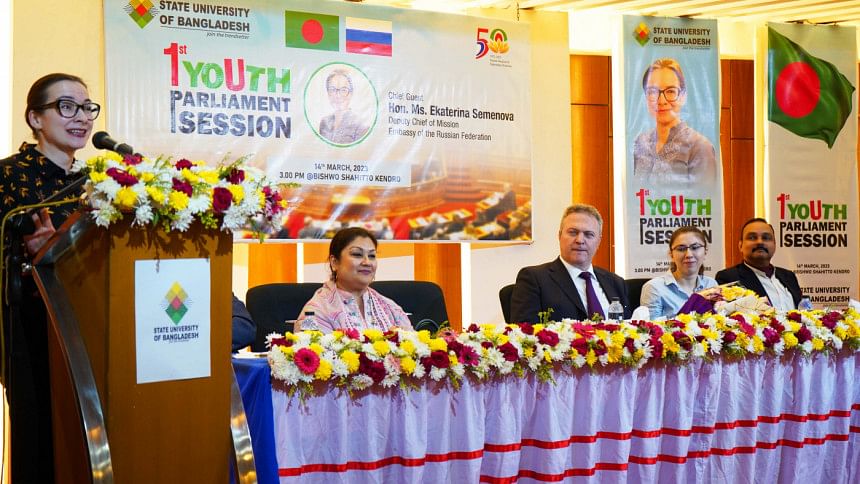 State University of Bangladesh (SUB) successfully organised the 1st Youth Parliament Session in Bangladesh on March 14 at Bishwo Shahitto Kendro.
The Session was addressed by Ekatrina Semenova, Deputy Chief of Mission, Embassy of the Russian Federation. SUB students and senior officials, Acting VC Prof. Dr Nawzia Yasmin, BoT Advisor Prof. Mohammad Ali Naqi and other faculty members welcomed the officials from the embassy including Maxim Dobrokhotov, Director, Russian House, Dhaka, Amatula Khanova Press Attache, and Proshanta Barman, Head, Cultural Program Section, Russian Federation.
The Parliament witnessed the debate amongst the students related to socio-economic conditions, cultural exchange, higher studies opportunities, scholarships, and business Opportunities. The queries were taken up and answered by Ekatrina Semenova. 
The programs started with cultural activities and ended with the students gifting a hand-painted sketch of Ekatrina Semenova which was highly appreciated by her.