Scintilla Science Club successfully organises 66th Annual Science Festival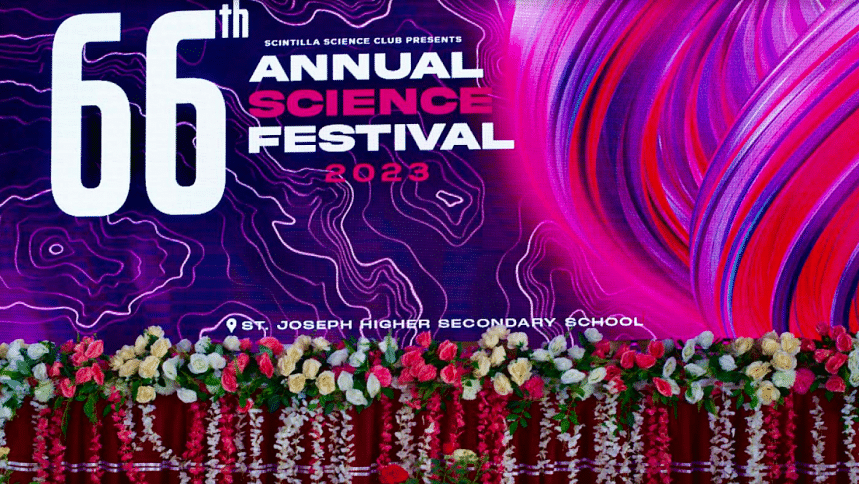 Intending to scintillate the young mind with the knowledge of science, Scintilla Science Club started its journey at St. Joseph Higher Secondary School. Recently, the club successfully concluded its 66th Annual Science Festival. 
This wouldn't have been possible without the efforts and unwavering commitments of the club executives, the enthusiasm of the participants, and the support from various personalities. Regardless, the club strives to continue its other activities throughout the year and perpetuate its legacy to the 67th year.
The three-day-long festival took place from March 16 to 18. The exhibitions, project displays, and other events started on the same day following the opening ceremony and continued till the second day. The third day was dedicated to the science project evaluations, the stage round of the scientific idea presentation, a grand closing ceremony, and a captivating cultural program at the very end. 
This year, around 700 participants, from over 60 institutions took part in the signature event, and project display, along with thousands more in different solo and team events, such as book-based quizzes, mega quizzes, extempore speech, sci-fi story writing and so on. The visitor count was the highest on the second day, though the campus was most populated during the closing ceremony.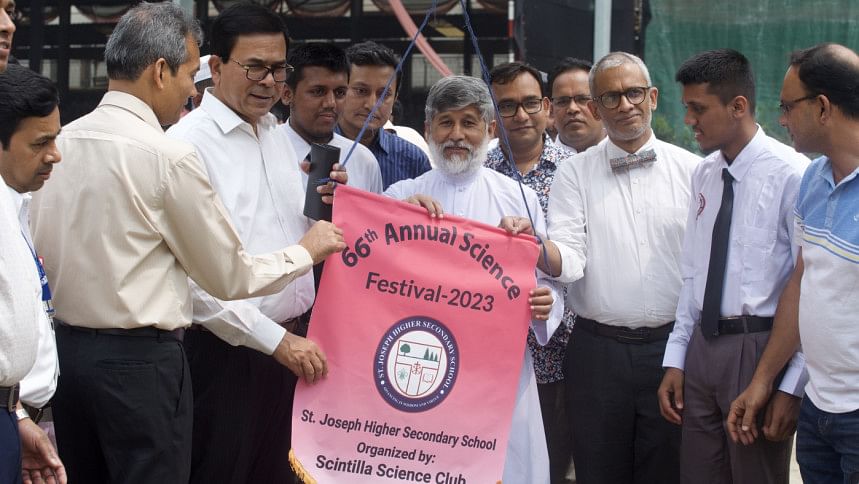 The Chief Guest Shariff Imranul Kabir, UGC Professor at Jagannath University and the Special Guest Iqbal Hossain, CEO of BanglaCAT graced the closing ceremony's stage. Numerous participants won prizes in 14 different events and categories. 
The yearly souvenir "Nucleus", which is published by Scintilla Science Club, was unveiled during the closing ceremony. Besides the awardees, participants were provided with a copy of the Nucleus along with a certificate. 
Scintilla Science Club's activities extend far beyond its annual science fair. Last year, the club took the initiative to establish the first high-school level research wing named "ReinDev" and organised outreach programs and intra-school contests to nurture the inner talents of young students. The club has been the ground for some reputed scientists and researchers who're currently working in this country and also abroad.