Prof. Jude William Genilo made Pro VC of ULAB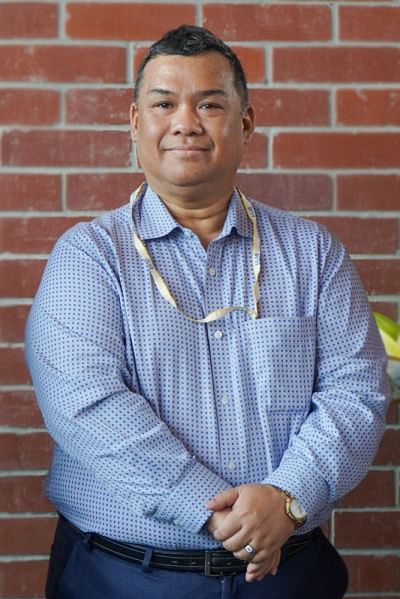 Prof. Jude William Genilo has been appointed as the Pro Vice Chancellor of University of Liberal Arts Bangladesh. ULAB's Chancellor and Honourable President Mohammad Abdul Hamid appointed him for this position for four years.
Before becoming the Pro VC, he served as the Head of the Media Studies and Journalism Department, Dean of the School of Social Science, and the Director of the Institutional Quality Assurance Cell at ULAB. He earned his Doctor of Philosophy and Master's Degree in Communication from the University of the Philippines-Diliman. He has undergraduate degrees in Bachelors of Arts (Economics) and Bachelor of Science in Commerce (Management) from De La Salle University-Manila. 
Before joining ULAB, he headed the postgraduate program of a prestigious public relations school in Jakarta, Indonesia and served as a research fellow at the Kasetsart University Research and Development Institute in Bangkok, Thailand. He is author of the book, Community-Based Communication: A New Approach to Development Communication (Great Books Publishing: 2005), and co-editor (with Brian Shoesmith) of the anthology, Bangladesh's Changing Mediascape: From State Control to Market Forces (Intellect UK: 2013). He co-edited a book with Muhammad Abdul Kader entitled "Revisiting Anwar Hossain's '71" (ULAB and Somoy Prokashoni: 2016).  He is the Ambassador for Bangladesh of the International Association for Media and Communication Research (IAMCR).