Nature names Dr Saleemul Huq among top ten scientists of 2022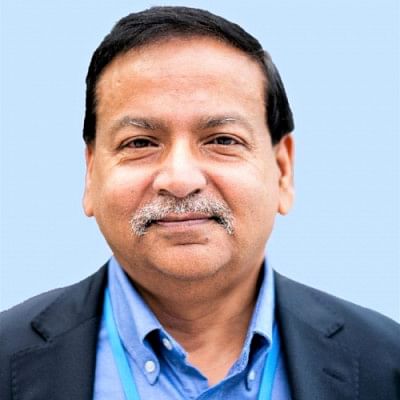 Renowned climate scientist, and International Centre for Climate Change and Development (ICCCAD), Independent University, Bangladesh (IUB) Director Dr Saleemul Huq, OBE has been named as one of the top ten scientists of 2022 by Nature, the leading international science journal.
Dubbed a "climate revolutionary" by Nature, Prof. Huq has been an advocate for climate change adaptation for decades and has been active in international climate negotiations, particularly as an adviser to climate-vulnerable countries by helping them put their needs on the agenda in UN conferences. 
He was one of the pioneers for inclusion of the concept of "Loss and Damage" in climate change negotiations and this was particularly relevant this year at the United Nations Climate Change Conference (COP27) held in Sharm El-Sheikh, Egypt where all nations agreed, for the first time, on a new kind of climate fund that would cover the costs of the damage suffered by climate-vulnerable countries.