Cage fighter/stress reliever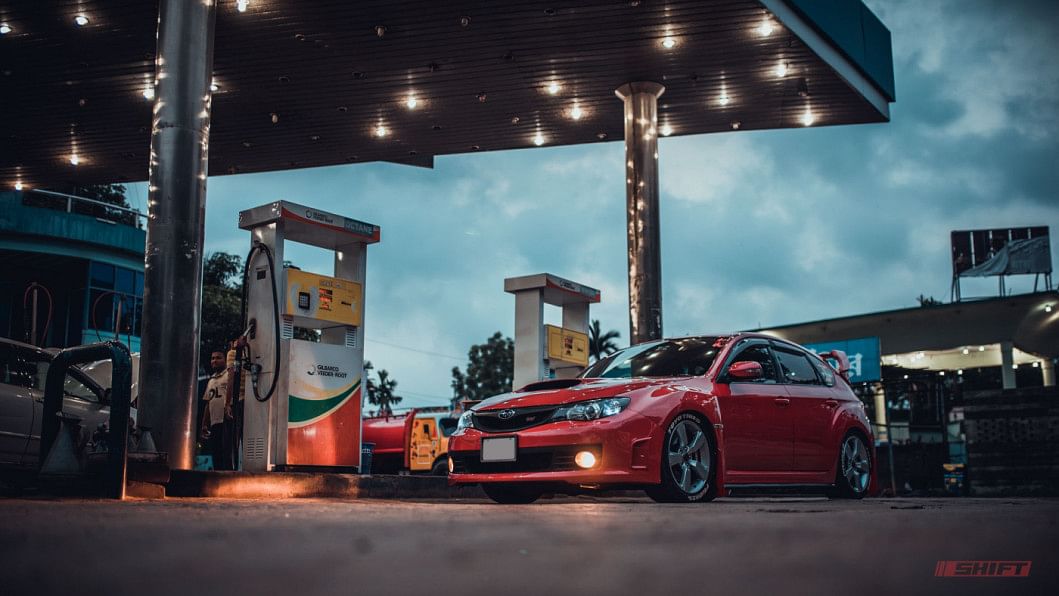 Subaru has come a long way from the mid to late-90s. Following the rallying success of the GC8 Impreza to releasing street performers like the various versions of the GD series, the Subaru name has gained a cult following for their fantastic AWD turbo screamers, both on and off the track. While the GD Impreza, produced from 2000 to 2007, outweigh the rest in terms of popularity, the subsequent models still have a lot of fight in them.
Tanweer Zaman's GRB Impreza STI hatch has a global reputation for being the softest of the STI range to date. Critics called it the toned down, less-hardcore STI Impreza and called out its lack of punch compared to its predecessors, which were defined by their brutish approach to performance. However, as the Dhaka-car-community-veteran Tanweer points out, the GRB Impreza is a different kind of animal.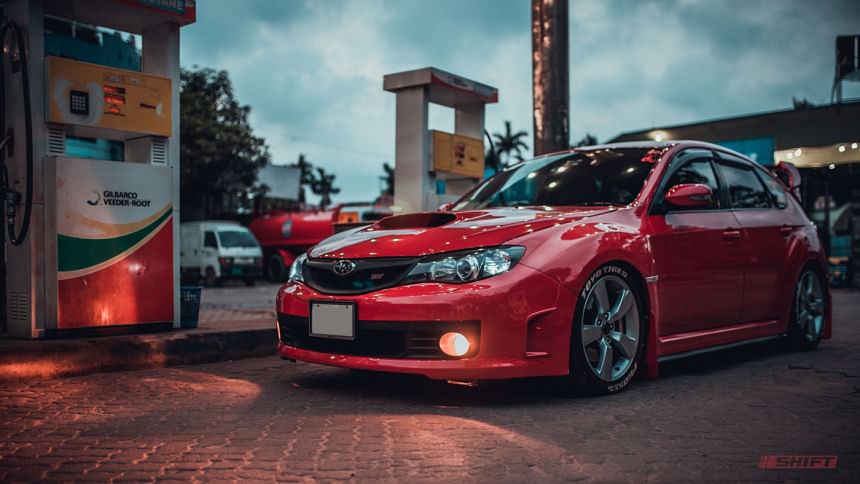 "You have to bond with the car. You have to know it inside out to get it to perform – for many first time GRB STI samplers, the car can feel very different to other AWD Japanese performance cars, previous versions of the Impreza STI included. Once you've formed a bond with the car, I believe the GRB Impreza delivers much more of a rounded experience than, say, a Lancer Evo or even a GD Impreza," says Tanweer, who was previously featured on Shift with his JZ swapped Toyota Chaser.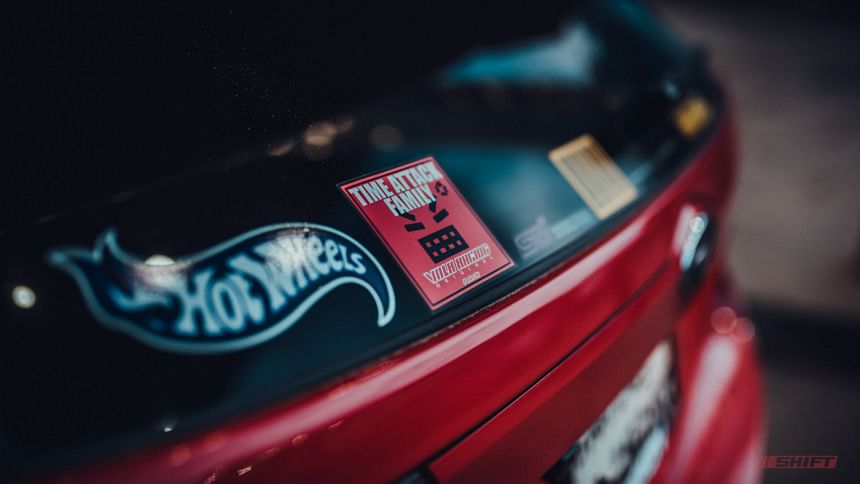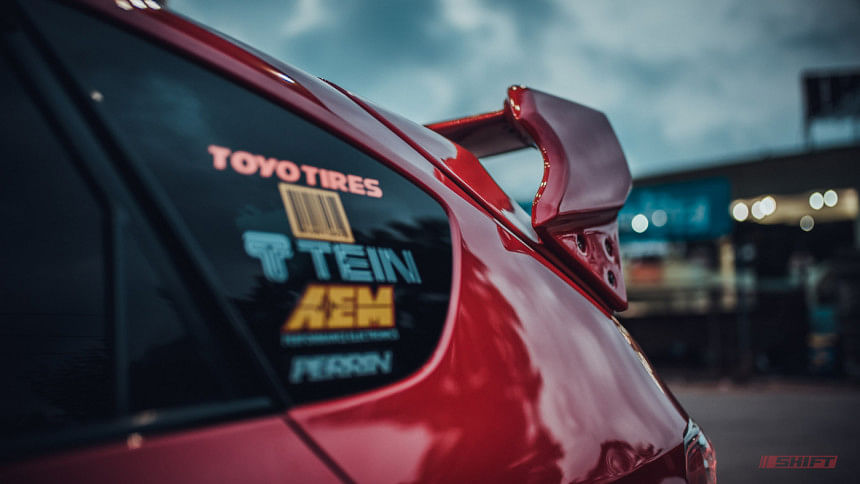 Upon initial inspection, the hatch does give off a soft, coddled vibe. At low RPM and virtually no boost, this bright red Subaru settles into smooth sailing, finding more than enough torque to propel the car's occupants onward without any sense of urgency. On demand, however, and provided the driver knows what to do to keep it singing, the STI launches itself into a ferocious display of its true abilities once the right switches are flipped – sitting at 220 km/h, steadily, sure-footedly and without any hint of discomfort. The central diff emits the slightest whine that builds in crescendo, imitating a big jet building power steadily – that right there is the difference in the experience that the GRB and GD provides. While the GD is a MiG-29 fighter jet screaming into a vertical climb, the GRB is more like a Lear - utilising gobs of power and harnessing it in a mature, efficient way to fly at similar speeds, while letting the occupants have deep, meaningful conversations.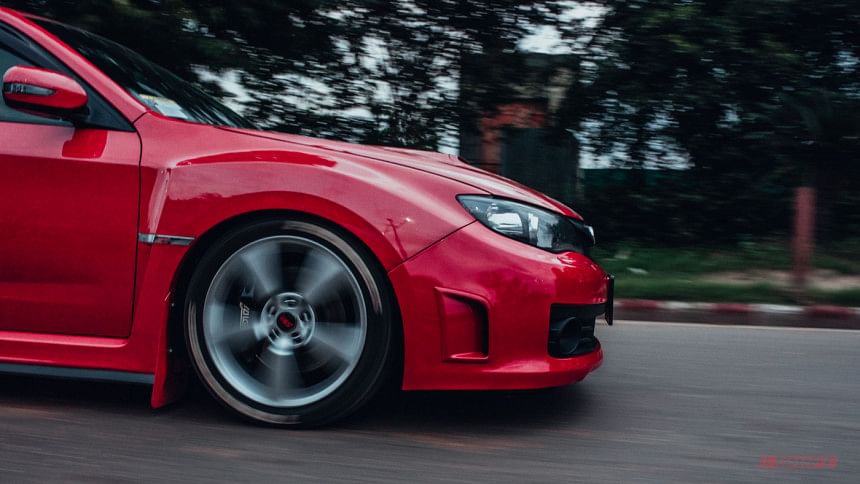 "When you reach middle age, you seek a different kind of thrill. In an Evo, your blood boils and no matter how restrained you are as a person, you develop a heavy right foot. In the STI hatch, I can cruise around comfortably and reach the same kinds of speeds in the kind of comfort that is alien to most Evo owners. It's not necessarily better than the Evo experience – with the kind of bond I have with the STI, I wouldn't prefer doing it any other way."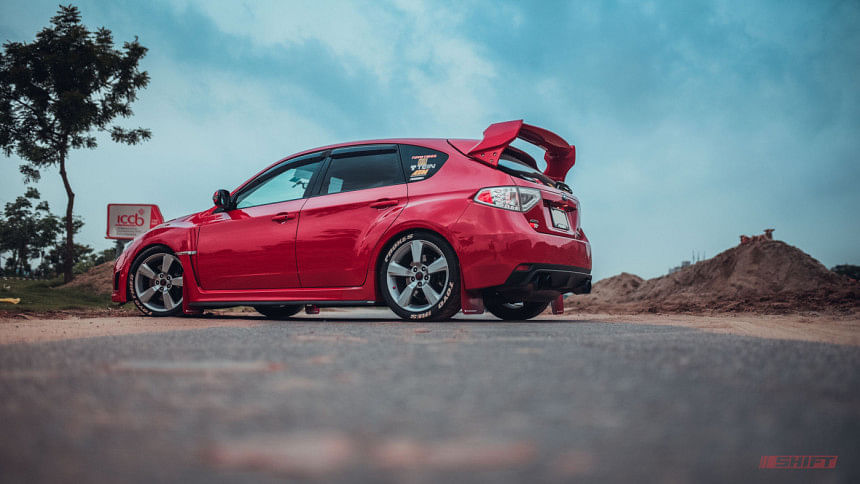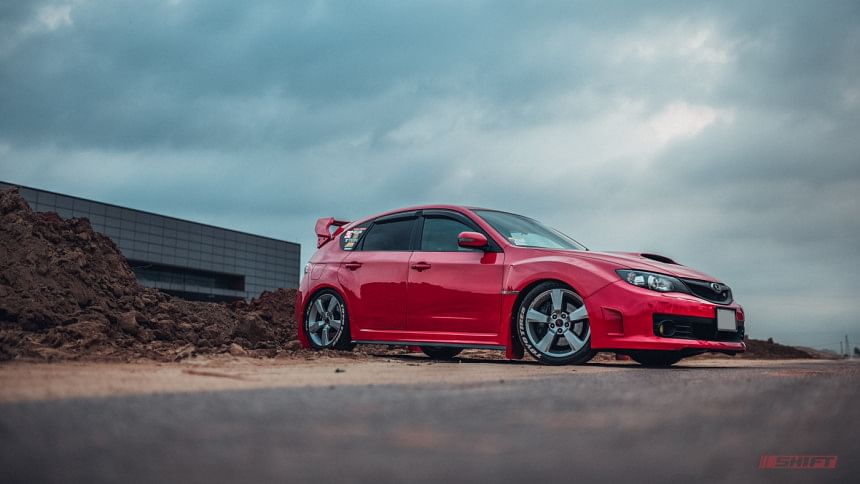 There's plenty of power should he ever need it – with a stroker motor, Perrin intercooler, HKS intake, Tomei downpipe and header and a Blitz Nur-spec exhaust, the STI's Toyo R888R 245/40/18tyres get plenty of work if Tanweer wants to go fast. In a controlled manner, of course – Tein Flex Z coils, Super Pro poly bushes, Whiteline ball joints/tie rods and Cusco strut bars keep the hatch stiff and steady, while the Project Mu brake pads and Stop-Tech brake lines help it come to a safe stop. Outside, it's mostly stock – the STI hatch has plenty of aggression in its flared arches and the funky styling will continue to divide opinion for another decade. The Varis rear wing is just the cherry on top.
With plenty of top-shelf parts, a fantastic look and an immeasurable bond between man and car, Tanweer Zaman and his STI is more than a suitable match. It's a man-machine bond for the ages.