Moto Guzzi gets into character
Moto Guzzi's latest brace of premium road bikes, the rebellious Audance and the refined Eldorado, are a perfect example of how just changing one ingredient of a classic recipe can make a huge impact.
The Audance and the Eldorado both have the same powerplant, protruding on either side of what is essentially the same frame, which is in itself based on the company's flagship California. And yet, both bikes have distinctly different personalities.
Audance
Despite its ups and downs as a marque over the decades, one Moto Guzzi business decision no one has ever questioned is the development of its 1400cc 'big block' transversely mounted V-Twin -- the biggest engine of its kind built in Europe.
Sitting in the Audance and powering the oversized 200/60 tire-wrapped rear wheel that V-Twin takes on a very muscular feeling. That sense of power is accentuated by the ground clearance levels, the position and shape of the drag handlebars and of the foot pegs.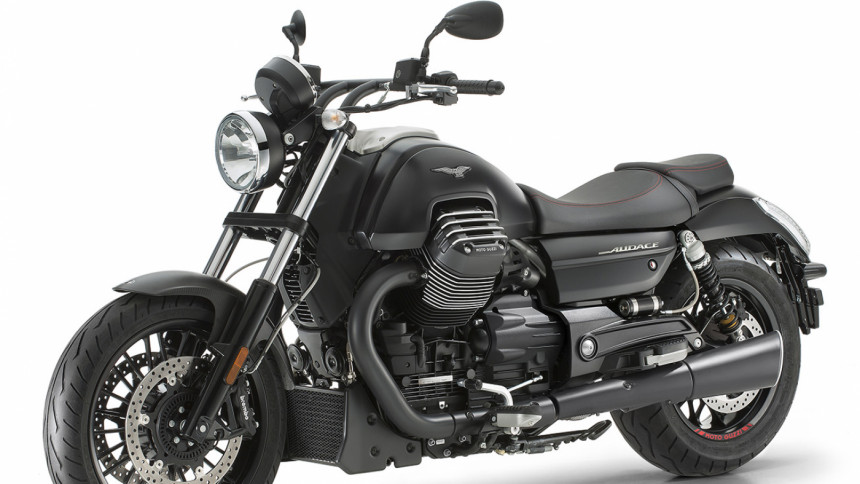 Then there's the way the frame has been adorned. The headlight surround is round and lightweight, the front mudguard carbon and the front forks don't have the usual telescopic cover. In fact there's no chrome plating at all. It has been replaced by matte or carbon finishes changing the bike's character completely. As does the sportier, lower saddle and the completely adjustable rear shocks.
Eldorado
What the Audance tries to hide, its sister bike, the Eldorado turns into a design feature. That same glorious engine, transversely mounted in the same frame, but sitting on slightly smaller 16-inch spoked wheels with white wall tires is now the centerpiece of an elegant but rapid cruiser. The bike's oversized saddle and bullhorn handlebars ensuring that comfort is top of the bill, even if like the Audance, the Eldorado has ABS, traction control and three engine mapping settings -- Turismo, Veloce and Pioggia -- for getting the most out of it whether making progress or sitting back and enjoying the scenery.
In terms of styling, despite plenty of chrome, the bike doesn't look brash. The white coachlines that trace a pattern across side panels, footboards and the fuel tank add to elegance as do the wraparound mudguards and gem-shaped rear light cluster.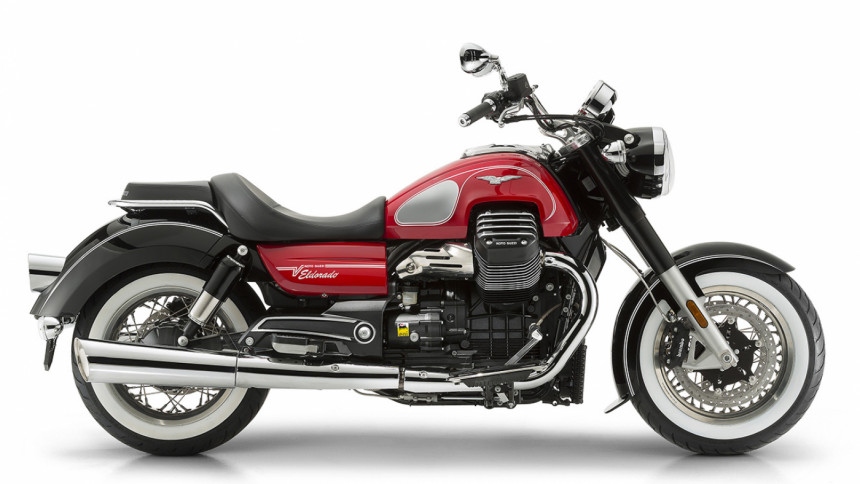 Moto Guzzi is also launching a new connected multimedia platform, MG-MP, that allows owners to connect their bike to their smartphones turning the handset into a remote on-board computer that can be used to gauge everything from average fuel economy to torque curves.
The Audance and the Eldorado will be the first Moto Guzzis to offer the platform -- compatible with Apple and Android smartphones -- as an optional extra.