Treat yourself for the New Year - the collectibles
The end of the year is a magical time. You make promises you'll never keep, feel hopeful about the coming year for absolutely no reason, and some lucky souls are flooded with cash because they work hard enough to warrant year-end bonuses. What to spend on, though? If you're a gearhead you'll surely appreciate the following list of diversely expensive products—they'll fill you with happiness for a short amount of time at the least. At most, you have something that you can use (or cherish) for a long time.
The Scale Model— Amalgam 1:8 McLaren F1 LM + Gordon Murray signed copy of "Driving Ambition"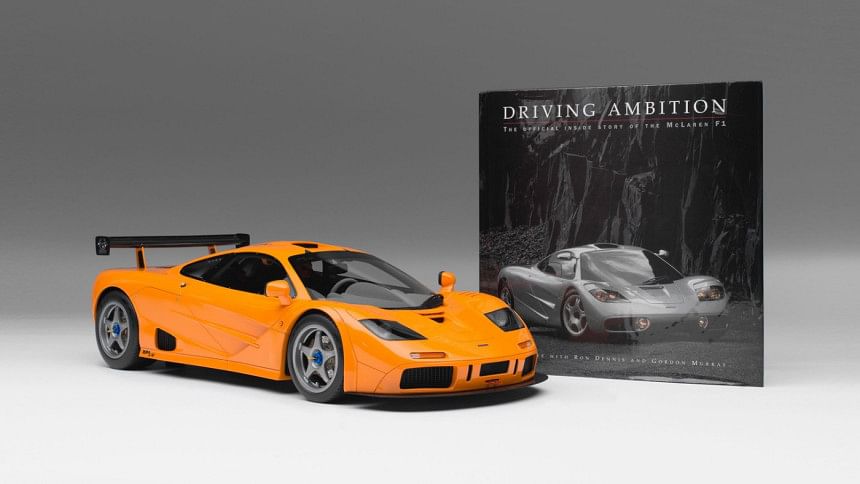 Amalgam is known for two things—extremely detailed, handcrafted models of the greatest cars on the planet and price tags that'll make your brain explode. If you can afford it though, you'll be in a select club of collectors and have your hands on a modern art piece. And what better to splurge on than the McLaren F1 GTR—arguably the greatest road car ever—and a book detailing its development, signed by the designer Gordon Murray?
Available at: www.amalgamcollection.com
Price: $11,316
The Watch— Frederique Constant Austin Healey Limited Edition + scale model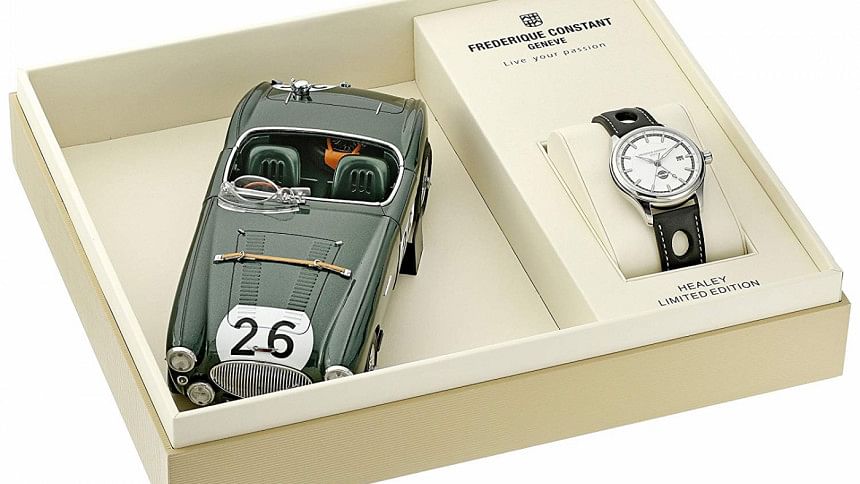 Driving watches hark back to a time when rally drivers and road racers used to keep track of their own times (requiring a great deal of accuracy and reliability), but since then they've become a fantastic fashion statement—often about the kind of life you want to lead, not necessarily the one you actually do. The Austin Healy range by Frederique Constant is a major throwback to those early days, with a nice scale model included.
Available at: www.mohammadandsons.com
Price: TK 2,75,000
The T-shirts—Boosted's automotive range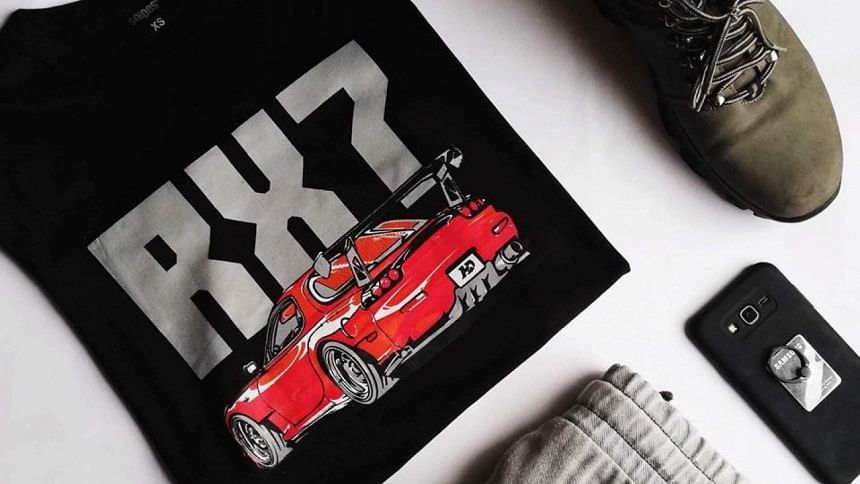 On the cheaper end of things, nothing screams you're a petrolhead than a t-shirt emblazoned with your favourite JDM model. Boosted makes some good quality t-shirts at affordable prices, with good prints. Collect 'em all!
Available at: www.facebook.com/boostedclothings
Price: TK 350