Meet BMW's latest flagship – the X7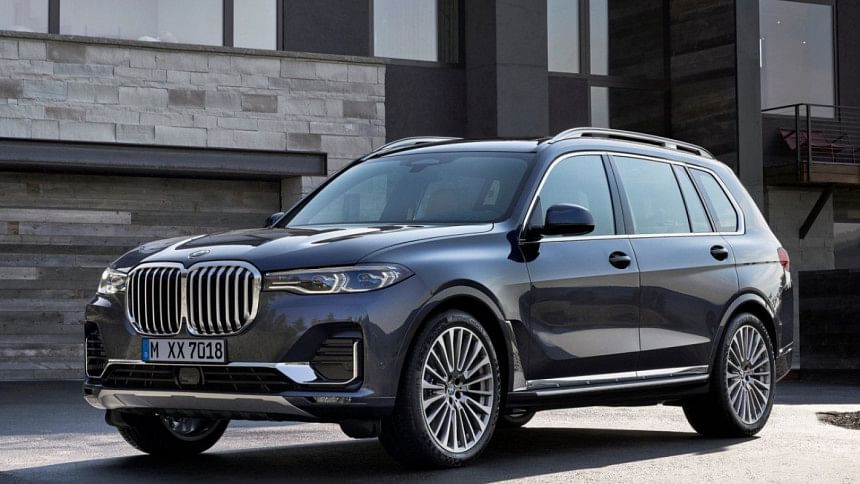 BMW has just launched their flagship off-road model, the high-riding brother to the 7-series sedan—the gargantuan seven seat SUV, the X7. From concept to production took a little over a year, but the X7 is ready to hit the road as the German marque's newest flagship.
At 202 inches long, 78 inches wide and 71 inches tall, the X7 is truly massive. Featuring the largest kidney grille ever fitted to any production BMW, the X7 is perhaps the only 7-seat luxury SUV in the world, with a consistent level of luxury all the way to the back seats. The interior has a whole host of the latest advances in BMW's tech arsenal, as expected.
Powertrain wise, the X7 has x-Drive AWD, with engines in the form of a petrol V8, a six-cylinder petrol and a pair of inline-six diesels. BMW TwinPower Turbo features heavily on the engine range, bumping power and efficiency, so that moving this massive beast of a car isn't an issue.
Executive Motors Ltd. has expressed interest in bringing over the X7 to Bangladesh—let's wait and see if it happens. We'll have a review for you once it's here.