The next 'Einstein' according to Harvard is not an old, white man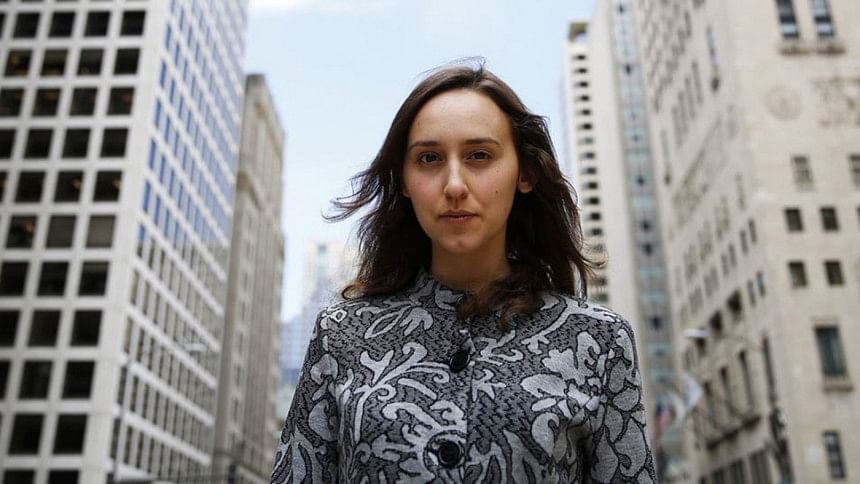 For her lengthy list of achievements in science, a Cuban-American woman is speculated to be the next Albert Einstein, reports VIBE.
At the tender age of 14, when most of us are preoccupied with trivial matters like acne or passing freshman math, Sabrina Gonzalez Pasterski walked into Massachusetts Institute of Technology for the approval to build a single-engine plane, it said. She was initially waitlisted, until MIT Professors Allen Haggerty and Earll Murman took a good look at the flying vehicle she was creating.
At 22, this Cuban-American woman from Chicago is an MIT graduate, a PhD candidate at Harvard University, and, perhaps, the next Albert Einstein.
In 2015 alone, she was cited by Forbes as one of the "30 under 30 in Science" and granted academic freedom at Harvard, the same institution of higher learning positioning Gonzalez Pasterski as the next big thing in science.

Her genius in physics led to job offers from Amazon.com founder Jeff Bezos, aerospace developer and manufacturer Blue Origin and the National Aeronautics and Space Administration (NASA), reports IBT.
Don't bother trying to find the whiz kid on Instagram or Twitter, she's got little time for social media antics while studying black holes and spacetime. But find out about Gonzalez Pasterski's many interests, as well as her lengthy list of achievements, on her personal site
PhysicsGirl
.