Tigers finally settle on team combination after Netherlands' qualification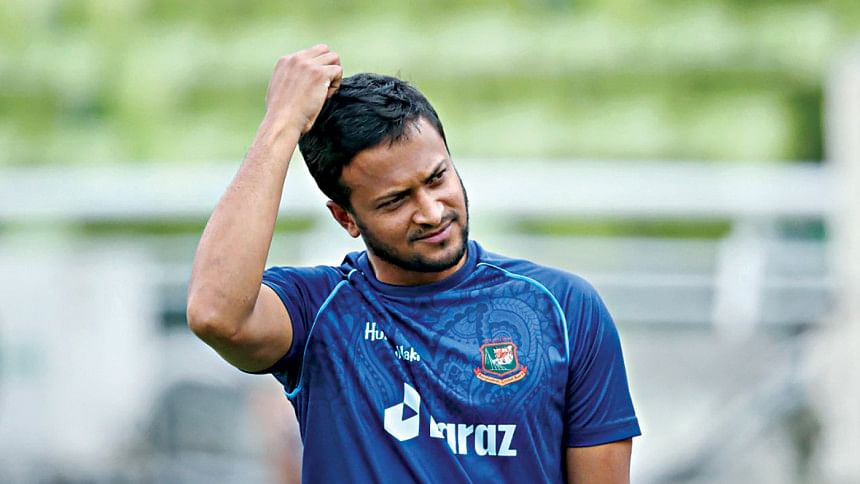 The Bangladesh cricket team's wait to settle upon a team combination finally ended yesterday, as they learned who their first opponents in the T20 World Cup would be.
A friend of a friend of the cousin of a team official's uncle said that is why there was so much experimentation in the months leading up to the world cup.
Bangladesh had gained automatic qualification to the Super 12 round of this year's tournament as one of the eight best teams in the world. No, seriously.
But, as always, there seemed to be a conspiracy afoot. We have seen this before -- Rohit Sharma getting out in the 2015 World Cup quarterfinal, only for the ball to be called a no-ball; Liton Das being given out stumped in the 2018 Asia Cup final when, as we all know, if it was an Indian batsman the third umpire would have hit the green light in hopes of seeing more green.
Well, this time, the Tigers had to wait till the last game of Group A to know who their first opponents would be. Bangladesh will play their first match of the World Cup against the team that finished second in Group A.
"We thought at first that we would play Sri Lanka, then we thought we would play Namibia after they beat Sri Lanka. Now it is the Netherlands," said a member of the team management wishing anonymity, or maybe this correspondent imagined the conversation.
"As you know, we are a team of planners. We like to plan well ahead of time according to the team we will play. This time, however, the boys were glued to the TV till Thursday night to get valuable insights into their potential opponents," the imaginary or anonymous team management member said.
They were sure Namibia would beat the UAE, but UAE – the team Bangladesh beat recently – managed to beat Namibia, thus ensuring that the African nation would not make it to Hobart to square off against Bangladesh. 
"This is the reason we have been unable to settle on a team combination. If only we could play India, Pakistan or South Africa first up, we would have known what strategy to go with."
When this correspondent asked his imaginary friend what their plan would have been for the second or third matches if all their mental energy was spent on the combination of the first match, the anonymous member said, "It wouldn't matter, if we win the first match, the momentum would have carried us to the title. But now, I cannot say we will win because our opponents were confirmed so late."