Is there really a demand for cats and dogs in restaurants?
Probe body finds rumours have driven canines and felines to seek asylum in EU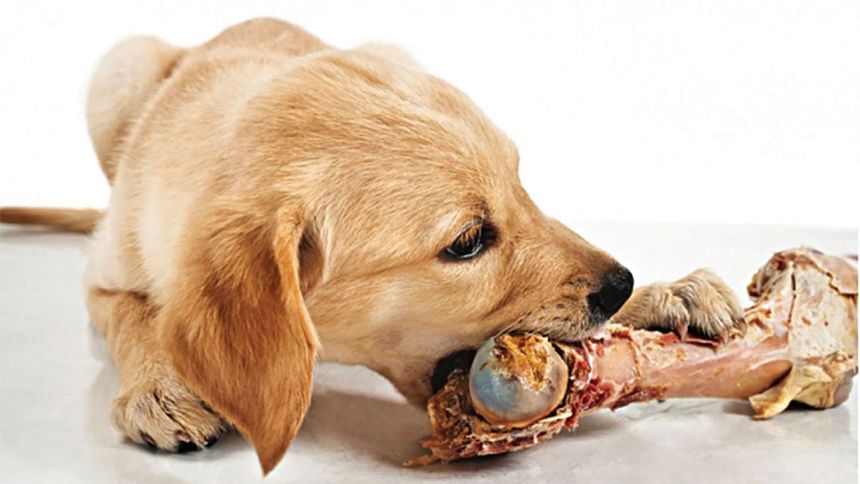 A host of cats and dogs in the capital have recently sought asylum in Europe because of a rumour that has spread like wildfire.  
A probe committee headed by this Satireday correspondent found that canines and felines applied for shelter after they found out from social media that their popularity was increasing not only among pet-lovers but also in the country's restaurants.
The probe also found that news of the growing demand stemmed from the Facebook post made by one angry individual who was subjected to an unsatisfactory meal after ordering in from a restaurant.
According to the post, there was also an unsavoury interaction with the restaurant's management.
The post has since been deleted, but whether or not the rumour of cats and dogs being fed to customers is true, a group on social media, "Khashir haar mota hoy", has gone viral and so the popular notion among netizens is that dogs and cats are in high demand at restaurants.
A Europe-based correspondent who works for animal rights said countries in Europe received approximately one million applications from Bangladesh last month.
Around 99 percent of those applications were dogs and cats seeking asylum because their safety was "under severe threat" as their demand in restaurants was growing by leaps and bounds, they said.
This "growing demand" has also resulted in a large number of jobless youth making the best of the opportunity. They are picking up cats and dogs from the streets and selling them off to restaurants at competitive prices.
After passing a sleepless night because the girl he had a crush on did not reply to his message even after it was "seen", this correspondent caught up with a few people who were kidnapping sleeping dogs and shouting "arekta khashi paichi".
This correspondent, heart still broken, caught up with one of the dognappers and asked whether it was true that restaurants were actually using cats and dogs. "Yes, of course it's true, don't you have social media? Do you think the words that show up on our phones, on apps, do you think those words are not true? They are not scribbled on paper. They are official, typed words," said the man, and went off with a dog.
A cat, while coming back from a neighbouring house after partying the whole night in the kitchen, was also caught by a group.
However, some dogs and cats were lucky and somehow managed a narrow escape. They called a press conference and asked the journalists to be present with a voice translator. Douglas, the leader of the Association of Dogs and Cats Rights Protection, said, "Our identity is in real crisis. We have been being called "castrated goats" and then we are disappeared. I lost a few neighbours.
They were barking at Bhooter Goli area and some people kidnapped them in a white microbus. Is there any single reason to live in this country?"