Panic as users getting notified of all Messenger screenshots ever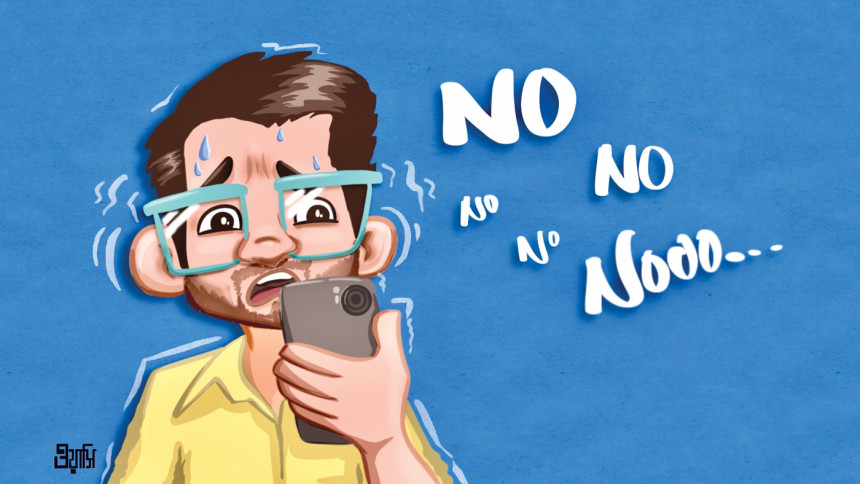 Thousands of people have thrown away their smartphones in utter panic after news broke that users were getting notifications of every screenshot that was ever taken of their Facebook Messenger conversations.
It has been learnt that this development was actually unintentional as Facebook and Meta CEO Mark Zuckerberg had originally planned on introducing a feature that would notify users every time a new screenshot was taken; not every screenshot that had been taken in history.
This correspondent also learnt that Zuckerberg took this initiative after screenshots of a chat where he confessed to being a wonky attempt at a human-like android started doing the rounds on social media.
Back to the widespread panic, phones of millions of people around the world started pinging non-stop on Friday night, and they soon realised that these were notifications of when their friends, family and co-workers screenshotted their conversations on Messenger.
A person who threw away her phone and so was reduced to using a landline for the first time in 15 years told Satireday: "At first I was infuriated that so many of my heartfelt messages about my trials in life were screenshotted by my friends. I immediately thought about calling them to accuse them of adding to my tribulations, but then I realised that they must have also gotten notified of the hundreds of screenshots I took of our conversations, when I thought that they were trying to out-hardship me. I shared those screenshots with so many people."
Another person who begged not to be named, said, "This was my main claim to fame. I used to talk to weirdos, take screenshots of their conversations and send to my friends for laughs. Now what am I going to do? And what if the 'screenshot victims' come after me now? Does Zuckerberg want the world to burn? He does? Well done then… he has ensured that there is no privacy anymore."