Oxford University to sue Brazil for proving its prediction wrong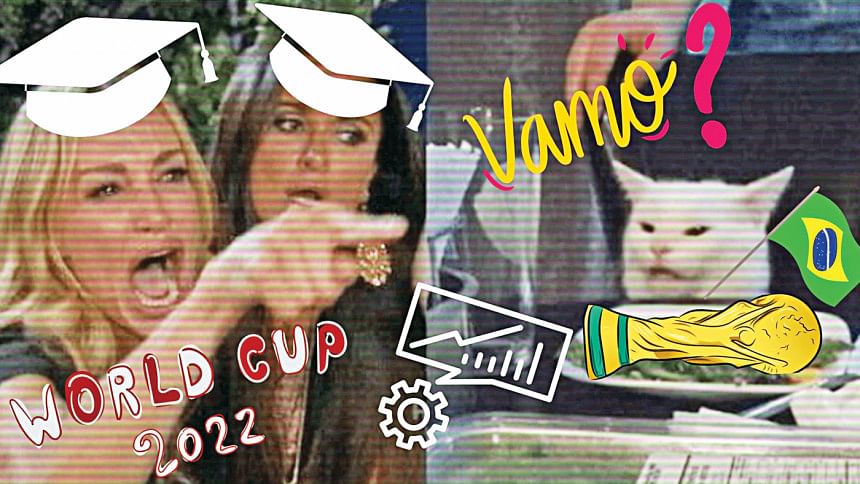 People used to have more faith in Oxford University's research than they had in themselves.   
That was until the quarterfinals phase of the Qatar World Cup, where Oxford University's prediction about who would win the World Cup went horribly wrong, leaving billions of people in utmost disappointment, mostly Brazil supporters.
Brazil were dreaming of winning their sixth trophy, popularly or maybe mockingly know as Hexa Mission, since the 2002 World Cup, when they won their fifth. Brazil's dream found wings after the Oxford University Mathematical Team published their World Cup prediction, saying Brazil would win.
Like in many previous tournaments, everything was going smoothly until Brazil were knocked out by Croatia, the shock that even Oxford couldn't predict, nor absorb.
People started to bash Oxford's prediction and its "legendary" mathematical team, for their outrageous forecasting. The backlash has led to Oxford suing Brazil for proving their watertight, flawless calculations wrong.
"Oxford should stop sticking its nose into everything. They should just stick to education and leave other things for others," said Tausif, a Bangladeshi Belgium fan whose dream of at least playing the final, according to Oxford's prediction, was shattered.
"I was planning to send my offspring to Oxford for higher education, but after seeing their mathematical team's capabilities, I decided to send them somewhere else," said Hisham, a Bangladeshi father, who has been supporting Brazil for decades.
Meanwhile, fans of Argentina, Germany and France were left fuming after the prediction went viral.
"We won four World Cups but they didn't even keep us in the semifinals!" Raka, a Germany supporter from Dhaka, said.
"We won two world cups, including the hand one, and are in a mission to make it three, but they didn't even let us play the final. How come?" Abu Helal, an Argentina fan, asked furiously.
"How they could rule out the current champions, that should be another research topic for them," said Tanim, an Mbappe-loving France fanatic.
An Oxford University official, on condition of anonymity, said, "We are going to sue Brazil for proving our prediction wrong and making our mathematical team a laughing stock. They deserved this World Cup, we gave them this World Cup, but they refused to take it. How could they do that? They have to pay a price now."