Musk to make Trump relevant again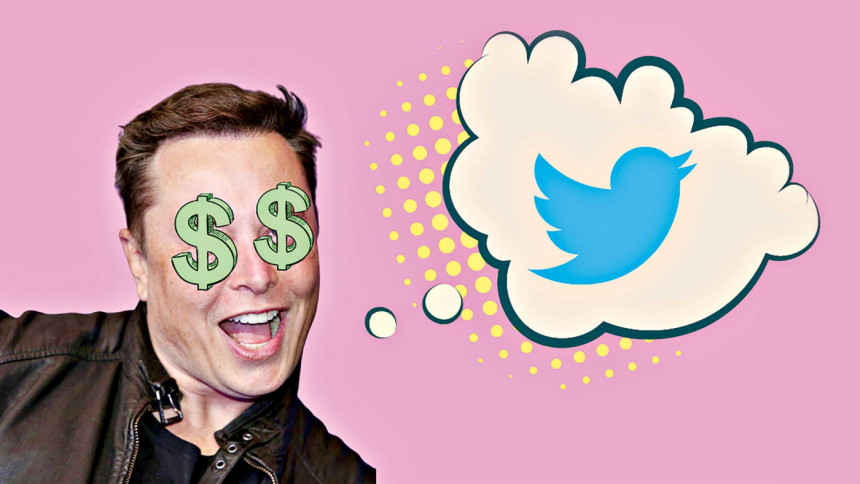 In the midst of being involved in "super embarrassing" allegations that cannot be repeated here due to considerations of decency, tech billionaire Elon Musk almost did what an average person might have done in such trying circumstances: spend on comfort stuff, you know, pastries, a monster deliciosa, a case of carbonated beverage, electric guitars and all that.
But Musk is not an average person, and certainly not an average billionaire. So, for 44 billion dollars, he bought Twitter -- the social media platform for people who are way too witty to be on Facebook.
Initially, everyone jumped to the conclusion that Musk's Twitter purchase, like forming Space-Ex, was another brick in the wall he built to show that he could still be a successful person despite failing to be a BCYes cadre back in the day.  
This correspondent dug deep on the dark web and came across Mr Roomba -- a robot that sucks vacuum in space and occasionally does his business outside Musk's shuttle.
It's a genius move from Elon Musk, according to Roomba. By buying Twitter, his immediate goal is to bring back his still-blocked ex-president of La La Land back on Twitter, after which Musk's ultimate goal is to reveal himself as someone whose attraction towards someone else is inversely proportional to that person's IQ.
Asked how all that helps with the allegations, which involve Musk's alleged promiscuity, Roomba couldn't grasp the stupidity of the question.
"You still don't get it, do you! How Trump are you! But then again, you are an average non-robot, who'd rather boast about being linked to a threesome.
"See, when Musk makes his revelation, you'd surely see the women deny the allegations impromptu as nobody wants to be known as a complete moron, unless you are a Republican," Roomba had to stop the interview at this point as a certain Perseverance called him from Mars.
"Wait, wait, don't leave me hanging like that! Why should I believe you?" said this writer.
"I've to go, dude. Perseverance usually throws a tantrum if I don't pick up calls immediately. But yeah, if you don't believe me, look into his Twitter handle and read between the words. Over and space out," was Roomba's last words.
Apparently, Mr. Roomba knew too much for a vacuum cleaner. It all became clear when the Tesla owner tweeted that he intends to "authenticate real humans again" on April 22. On the surface, it seems like a classic bot-generated tweet, but the use of the word "real" left this correspondent puzzled since the tweet would have stood completely fine without it. Then it hit that Trump's Twitter handle is: @RealDonaldTrump. See what he did there?
However, Trump seems adamant in playing hard to get as he had told Fox News earlier: "I am not going on Twitter, I am going to stay on Truth."
Dots were connected further and a case was established as Elon Musk went on to tweet "be my love in the rain" five days later. Arguably, if not surely, that was meant for Trump!
Now, will Musk have to end up investing in Truth after he scores Coca Cola or will he be able to "put the cocaine back in" Twitter?