British environ-mentalist shocked to find Desi wife's plastic bag stash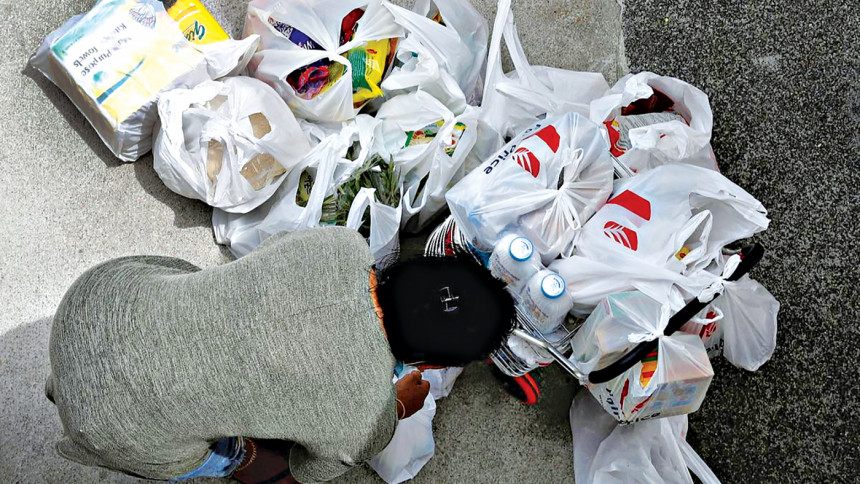 British environmentalist Dr Susten Abeel was left utterly shocked to find a stash of plastic shopping bags in his new wife Sonali Roy's closet.  
And like any other normal human being, Dr Susten took to social media page LoudAF Curry Traits to share the little story, complete with a photo of his wife's stash, which she guards with her life and replenishes regularly after every grocery run. 
The post went viral immediately and Susten's wife, who is also on the platform, received an outpouring of support from the greater desi diaspora.
"You go girl. I have a curated collection of Smucker's bottles for my masala," said one user.
"I have two drawers full of shopping bags -- one is for regular use like if I have to carry my shoes or wet clothes from the gym or something and I have another drawer with the nicer bags, for sending gifts and other stuff to people," said another social media user.
"You know you are desi when you refuse to throw away almost-empty shampoo bottles and rinse it out with water for a good two to three more uses. My extremely white husband does not understand it. I do not blame him. Us desis have basically been recycling way before it became cool," said one lady who even tagged Dr Susten in her comments.
This article had to be cut short because this correspondent too got all caught up in the social media war which was continuing when this report was filed at 8:30pm on Friday.