Authorities building lighthouse at hospital while doctors work by candlelight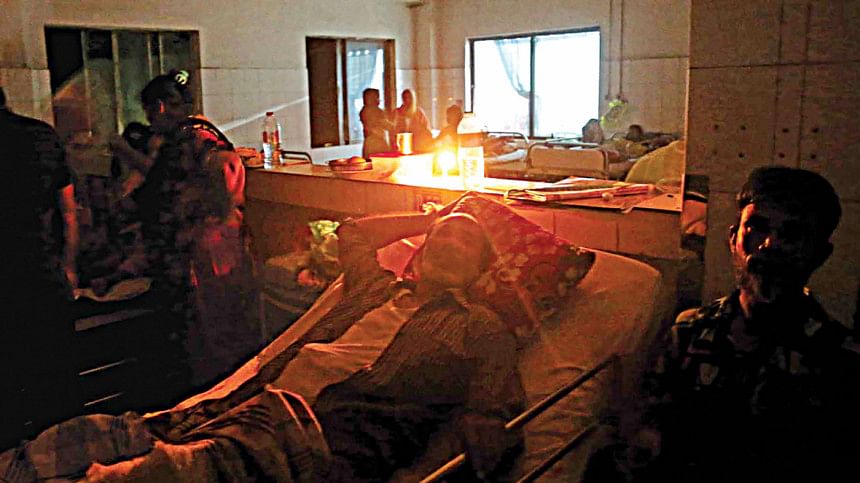 Doctors and nurses at a hospital in Charishal are working with the help of candles and torchlights as electricity supply to the hospital has snapped for the last eight days. 
Meanwhile, the hospital has 12 generators working full-time to power the construction of a lighthouse.
"The lighthouse is a very important project, as it will tell everyone that there is a hospital nearby," said Anonymity, a member of the hospital's management committee.
When asked what use patients will have for the hospital if there is no electricity to power the equipment, Anonymity scoffed.
"Our doctors are some of the best trained in the world," he said. "They are so good that they can operate by candlelight. Nurses too!"
Kamrul Haque, a relative of a patient, said he could not go to the bathroom at night due to lack of electricity.
"We don't get proper treatment at the hospital. Still, we've to come here as we don't have any other place to go. The hospital doesn't even have electricity. I don't know how the hospital is running," said Moeen, a relative of another patient.
It was learned that the power cut happened due to a combination of Chapasthan's load-shedding and the hospital's frayed wires.
"We're currently working with the help of candles and charger lights. The authorities tell us that they don't have money to buy generators. But they have 14 of them, all being used to build the lighthouse. They could use some of the money they are using for the lighthouse to repair the wires," said a nurse, preferring anonymity.
"I wish Anonymity preferred me, then I wouldn't have to work here."
Anonymity, meanwhile, said it is not a problem that the radiology department does not have electricity, saying the hospital does not need a radiology department anyway.
"Once the lighthouse is ready, we will take the patients up to the roof to see their insides with the powerful light. You know, they are very thin."
The sale of candles outside the hospital gates were booming due to this situation. It was learned that Double Dealer, another high member of the hospital's management, owned all the candle shops in the area.