Transforming Agrifood Systems to Improve Nutrition in Secondary Cities: The Role of Women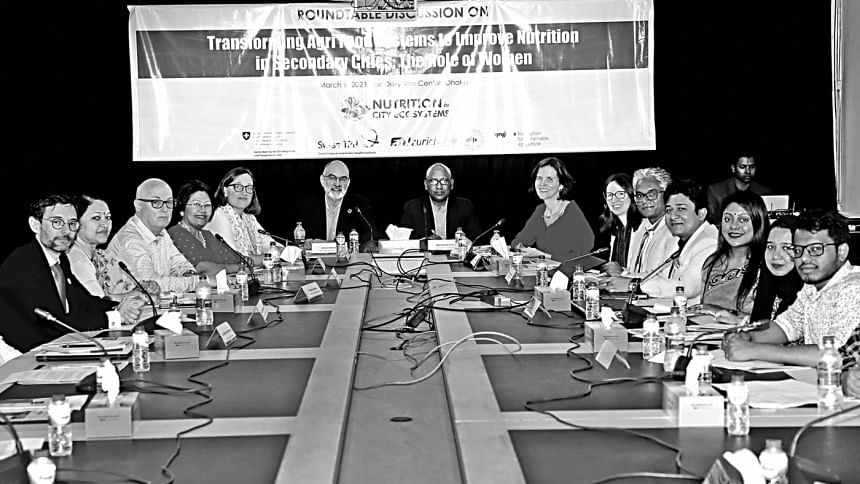 Syngenta Foundation for Sustainable Agriculture (SFSA) organized a roundtable discussion regarding the role of women in transforming agrifood systems to improve nutrition in secondary cities on 9 March 2023. The event was hosted by Nutrition in City Ecosystem (NICE), a project of Swiss public and private consortium of Swiss TPH, ETH Zurich, Sight and Life and SFSA under the Global Food Security program of Swiss Development and Cooperation (SDC).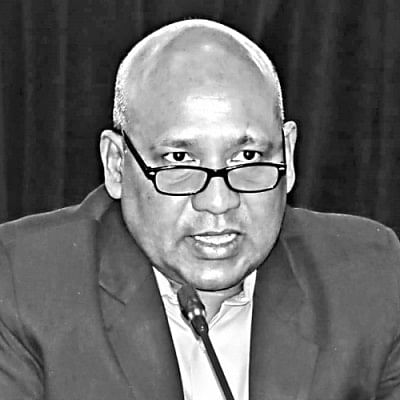 Farhad Zamil, Country Director, Syngenta Foundation for Sustainable Agriculture Bangladesh
The agrifood system relies heavily on women, who serve as the backbone of the rural economy. Despite their pivotal role, women encounter various obstacles, such as inadequate access to resources, technologies, and market information. If these challenges are addressed and women are empowered, the agrifood sector can be transformed. This will lead to improved food security, nutrition, and progress towards the Sustainable Development Goals. Transforming agrifood systems to improve nutrition is possible with the critical and collaborative efforts of numerous stakeholders. By adopting best practices and sharing experiences, they can work together to achieve the desired outcomes.
The Syngenta Foundation recognizes the value of coalition-building and multi-stakeholder involvement, including the representation of women and young people, in facilitating systemic change in food and nutrition systems. This field is highly complex, and it can sometimes be difficult to identify the right direction. We are willing to work tirelessly to improve urban nutrition through transformed agrifood systems. I expect this discussion to be centered around exploring policies and strategies that can bolster the position of women in the agrifood system and boost nutrition in secondary cities.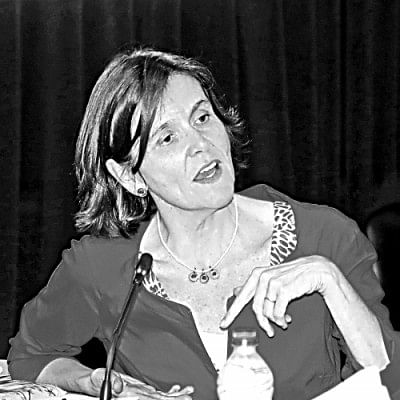 Corinne Henchoz Pignani, Deputy Head of Cooperation, Embassy of Switzerland in Bangladesh
Switzerland has developed the Bangladesh Country Program 2022-25, which is aligned with the eighth five-year plan and aims to support the country as it prepares to graduate smoothly and sustainably from the LDC category in 2026. To achieve joint commitments towards Agenda 2030 and Leave No One Behind, the cooperation program of Switzerland in Bangladesh focuses on two main outcomes: sustainable and more inclusive economic development and social wellbeing for all; and three transversal outcomes: gender and social inclusion, climate change and environment and governance.
While Bangladesh has a successful development story, many challenges remain, including feeding the increasing population in urban centers, improving production, enhancing connectivity, diversifying food options, while keeping prices under control. The Nutrition in City Ecosystems (NICE) project, supported by Switzerland, aims to address these challenges by focusing on secondary cities, the role of local and national governments in the food system, the private sector's partnership, and ensuring farmers have sustainable and healthy farms.
By bringing stakeholders together and focusing on the critical role of the state in policy, guidelines, and infrastructure regarding food security, we can achieve a more inclusive and sustainable food system in Bangladesh.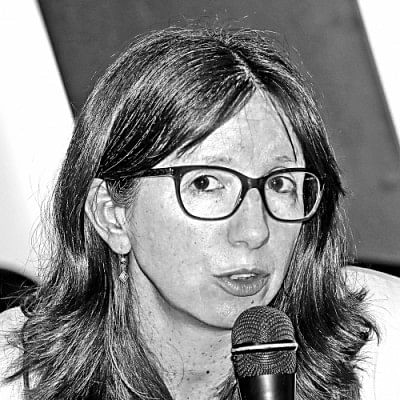 Dr Helen Prytherch, Head of Health Systems Unit, Swiss Tropical and Public Health Institute
The NICE project started in 2021. We focus on secondary cities facing the double burden of malnutrition that exists in many urban areas.
The project is co-financed by the Swiss Agency for Development and Cooperation (SDC) and consortium partners. This multi-country program is working in Rwanda, Kenya and Bangladesh. In each of these countries, two secondary cities are involved. The main partner of the project is the local government. In Bangladesh, we are working with the city corporation of Rangpur and the municipality of Dinajpur.
The NICE project has three main workstreams. The first one is improving the governance of urban food systems. It involves working with multisectoral platforms at the local government level to make them more inclusive by engaging civil society organizations and ensuring access for women, farmers and youth groups to discuss their concerns. We also have a strong collaboration with FAO and other countries on the concept of urban food systems.
The second workstream focuses on production and demand, including a participatory selection of value chains with city-level actors and leveraging the expertise of the social business model of the  Syngenta Foundation for Sustainable Agriculture's Farmers' hub. The aim is to increase the availability of nutritious and quality food, while also increasing knowledge and demand for nutritious diets. Efforts include bringing products to markets, working with consumers who have purchasing power, engaging with the education sector, and reaching more vulnerable populations through the public procurement system.
The third workstream aims to improve data availability and promote peer learning between cities, and countries. Finally, the project seeks to increase influence policy at the secondary city level, feeding this back to the national level for wider dissemination.  We focus on cross-cutting issues, youth engagement, and women empowerment to ensure their fair involvement across the food system e.g. in production, food processing, and selling. The male-dominated agricultural sector requires strong efforts to ensure women are involved also trainings and income-generating activities.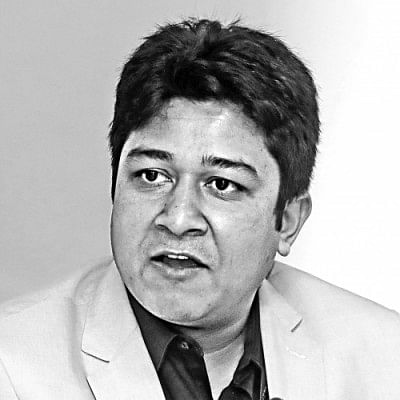 Arif Hossain, CEO, Farming Future Bangladesh & Moderator of the session
Since achieving independence, Bangladesh has made significant strides in livestock, farming technologies, and irrigation, leading to the country's ability to now export food. However, there are still areas that require attention, such as investing in the next generation of educated farmers who can contribute to the agricultural scene using advanced knowledge of social media and newer technologies. The private sector needs to support the capacity building of smallholder farmers. The issues of transparency and accountability need to be addressed, such as fair pricing and access to inputs.
Despite women's efforts in their fields and households, their contributions are often not recognised, which impacts their food intake, nutrition, healthcare of their children, and overall development and sustainability. Women need more support in land ownership, credit access, technology and training, and changing social norms. Government policies need to become more inclusive to give women better access to the resources they need.
Syeda Zinia Rashid, Senior Programme Officer, Embassy of Switzerland in Bangladesh
Women are involved in every type of agricultural activity, putting in as many hours than men. Women participate in crop production activities, ranging from preparation of land for production to harvesting and processing of the crops. Particularly women are traditionally involved in homestead vegetable cultivation, livestock rearing and fisheries management. Their engagement in agriculture and food production activities improves socio-economic conditions by increasing household food security, family nutrition and employment opportunities. But all their roles are little appreciated and valued. As an example,  women comprise 50-60% of the farm labour force in Bangladesh, they still face significant challenges in accessing resources, services, inputs, and production assets such as land and livestock, compared to their male counterparts. This gender gap is a critical issue that must be addressed to empower women farmers to fully utilize their resources and have agency over their income.
A 17-month pilot study conducted by the International Food Policy Research Institute (IFPRI) and the Ministry of Agriculture in 2019 found that when women and men in a household receive combo training on farm production, nutrition, and gender sensitivity, agricultural and dietary diversity significantly increases, along with economic returns. The Food and Agricultural Organization has also reported that  if the women in agriculture sector in developing countries  can have equal access to productive resources, opportunities, and technology-based training, could increase farm yield  by 20-30%, raise total agricultural output in developing countries by 2.5–4%, which could in turn reduce the number of hungry people in the world by 12–17%.
Alessandra Roversi, Programme Officer, SDC      
Examining the contributions of women through the lens of the food system would be fascinating, as they make valuable contributions not only to food production but also to decision-making in many other areas such as food consumption (what the family can or should buy) and in other services such as financial institutions that provide agricultural loans.
Recognizing schools as an important platform to provide healthy and sustainable food and for fostering awareness about the importance of choosing healthy and sustainable food ingredients for families, the NICE project collaborates with educators. In this endeavor, the health, food, agriculture and economic development sectors all have crucial roles to play.
When examining the involvement of women in food system governance, it is crucial to consider that our food can originate from both local fields and national and international value chains. Thus, a comprehensive evaluation of the entire food environment is necessary to understand how women can effectively participate in this aspect of governance.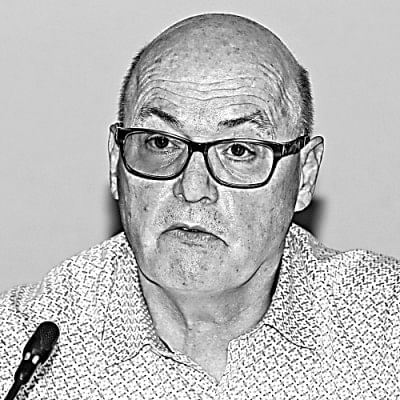 Klaus Kraemer, President, Sight and Life
Malnutrition dispropor-tionately affects women in Bangladesh, with alarming rates of anemia (30%), zinc deficiency (almost 50%), and vitamin D deficiency (70%). Women require a well-balanced diet including vitamins and minerals (micronutrients), proteins, carbohydrates, and fats, to maintain optimum health.
It is crucial to support women's health needs fully since malnutrition has intergenerational consequences. A malnourished and stunted mother is more likely to give birth to a stunted child, causing increased child morbidity and mortality. Then, in rural and semi-urban areas, women frequently act as breadwinners apart from managing the household, often running small agriculture-based businesses. This means their health will impact future human capital as well. Therefore, we must focus on the first 1,000 days, from conception to a child's second birthday, to optimize nutrition during this critical period.
Pregnant women require an adequate diet, micronutrient supplements, and should exclusively breastfeed children for six months followed by the introduction of nutrient dense complementary foods and continued breastfeeding.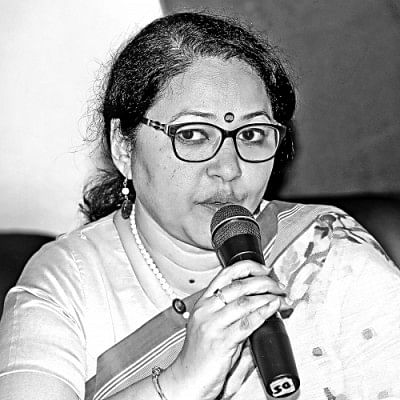 U S Rokeya Akhter, National Gender Specialist, FAO
According to a recent study, women farmers in Bangladesh do not identify themselves as farmers but as helpers to their male family members. The study suggests that land ownership is a crucial factor in women recognizing themselves as farmers.
Women farmers in slum areas hold great promise as they utilize natural methods to produce fertilizers without the use of pesticides for their families and communities. These women farmers require support to enhance their farming techniques. The Food and Agriculture Organization (FAO) provides technological training and assistance to more than 55 farmers' associations, including women-led cooperatives, through digital village centers. These training sessions improve their agricultural production and marketing skills. Additionally, technological support should be provided to women entrepreneurs. They have shown their potential during the COVID-19 pandemic by selling their products online.
It is crucial to ensure that school-going children and adolescent girls receive adequate nutrition, and implementing a meal system in schools is necessary, particularly in cities and slum areas. A government program that encourages children to grow vegetables and fruits in their schools can help to ensure sufficient nutrition in these areas.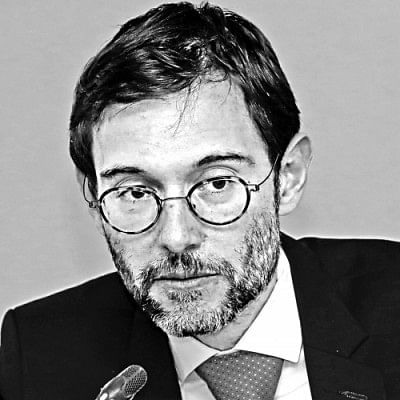 Pedro Andres Garzon Delvaux, Food System Policy Economist, FAO
The defining moment will be determined by our food consumption patterns. With a significant portion of the population in Bangladesh projected to be living in urban areas in the near future, women working in rural areas will no longer be the defining reality of most women. Therefore, it is crucial for these women  that alternative opportunities such as retailing spaces are explored. However, the number of women involved in the agri-food retail sector in Bangladesh is limited. Moreover, in many markets, the proportion of women directly purchasing food can be very low. These changes necessitate a serious reconsideration of our approach. As our food consumption habits continue to evolve towards more prepared foods, there is a great opportunity for women to play a significant role in food preparation  and the agro-food sector as a whole.
Understanding governance is crucial in the context of the food system because no single institution or stakeholder can address the existing problems alone. Therefore, there is a need for a platform that facilitates connections between different actors, ranging from farmers to supermarkets.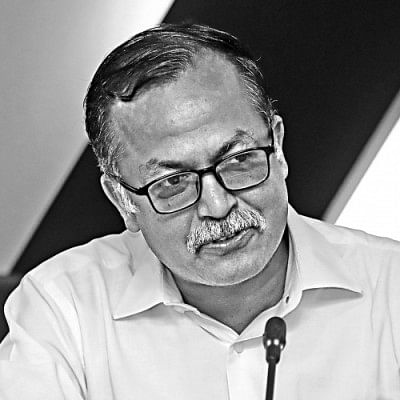 Md Shahid Uddin Akbar, CEO, BIID
We recognize the crucial role of women in the agri-food sector and approach it from three perspectives. Firstly, we see adolescent girls as drivers of food demand. By encouraging them to prioritize nutritious food, we can bridge the nutrition gap while simultaneously increasing their knowledge of nutrition. Secondly, we acknowledge women as agricultural entrepreneurs who have access to credit facilities but often lack the necessary banking knowledge to benefit from them. We need to provide capacity-building training to ensure they can effectively utilize these resources. Lastly, we understand that women typically lead household food-related decisions and must be equipped with the knowledge and skills to make informed choices.
We need to make nutrition education engaging for children so that they can learn through demonstration and become invested in the topic.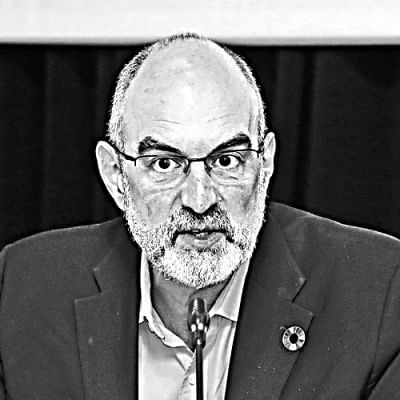 Simon Winter, Executive Director, Syngenta Foundation for Sustainable Agriculture
Improving city nutrition is crucial. Achieving this requires innovative approaches that make healthy food more accessible and increase awareness of its nutritional content. In this context, it is essential to empower women, for example by encouraging their entrepreneurship. The NICE program supports women in establishing food businesses in cities and Farmers' Hubs in rural areas. We aim to have women running 40% of these Hubs. NICE also targets 40,000 vulnerable low-income consumers, 40% of them women.
It is not enough just to talk about these changes; we must ensure they are implemented and establish transparency and accountability mechanisms to verify progress. We must ensure that women have adequate representation at all levels, including municipal coordination committees, program leadership, and decision-making roles. Women should have the opportunity to become leaders, mentors and coaches for entrepreneurs in the program and have the power to take decisions.
Policy changes should support entrepreneurship development, internship programs, and employability programs that strengthen the food system. Women's groups should hold the public sector accountable for policy changes. We need to share these initiatives with local stakeholders and receive feedback, especially on women's representation. We listen to stakeholders across the public and private sectors; we use their feedback to drive policy change. In addition, we need to use social media more to engage consumers and support healthy dietary choices.
We constantly assess our initiatives and identify areas for improvement. This flexible learning approach encourages innovation, new partnerships and sustainable long-term solutions. The NICE program is currently set to run for four years in Bangladesh, Rwanda and Kenya. We have plans to double that length and increase the scope. We aim to scale up the program within today's focus cities of Rangpur and Dinajpur, and in due time expand it both within Bangladesh and abroad.
Recommendations
To take into account the entire food environment considering the role of women in governance within the agri-food system is crucial.
To empower women farmers to fully utilise their resources, and having right over their income by addressing the gender gap.
To enhance production and marketing techniques, it is essential to provide women farmers with training in modern technologies.
To ensure a healthy generation, it is important to provide women, youth and children with a well-balanced and nutritious diet.
To incentivise private sector investment in the capacity building of smallholder women farmers.
To invest in the next generation of farmers who are enthusiastic, educated and tech-savvy.
To make nutrition education engaging farmers, women, and youth.