Disability-inclusive National Budget 2023-24
Perspective on the post-COVID effect and global economic recession
Access Bangladesh Foundation in association with The Daily Star, DCF, NCDW, Sitakund Federation, TurningPoint and WDDF, and with the support of Disability Rights Fund, organised a virtual discussion titled "Disability-inclusive National Budget 2023-24: Perspective on the post-COVID effect and global economic recession'' on December 18, 2022. Here we publish a summary of the discussion.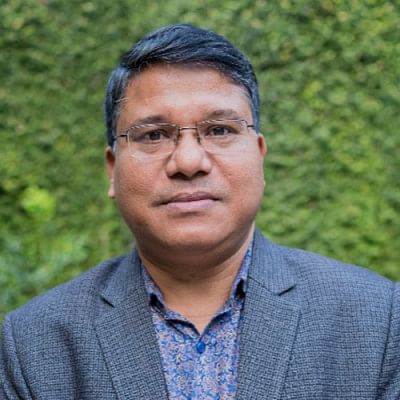 Albert Mollah, Co-Founder and Executive Director, Access Bangladesh Foundation
Access Bangladesh Foundation is conducting local and national campaigns to make the national budget more inclusive for people with disabilities. The purpose of this virtual discussion ahead of the budget's release is to ensure that our recommendations are reflected in the final draft.
Typically, disabled people receive direct benefits in two main categories: disability allowance and education stipend. There are specific allocations for institutions such as neuro-developmental disability protection trust and national academy for autism and neuro-development. Only 0.42% of the total budget is allocated for this group, or 2.52% if converted to safety net funding. We believe this is inadequate.
Bangladesh is a signatory to the Convention on the Rights of Persons with Disabilities (UNCRPD) and has national documents, such as action plans, legislation, and policy documents, that aim to protect the rights of people with disabilities. The 8th Five-Year Plan, which focuses on promoting prosperity and fostering inclusiveness, includes a specific direction to foster the inclusion of people with disabilities. However, these are not reflected in the budget.
The Plan mentions issues related to people with disabilities, such as education, health, and accessibility. For example, the government has mentioned taking appropriate social protection measures, such as child dependency benefits for young children and school-age children, adult disability benefits for young and working-age adults, and pension for old age. Is the budget being prepared with these aspects in mind?
If the government addresses private organizations and NGOs' recommendations, it will help fulfill global commitments and implement local policy documents. We cannot achieve the goals of the UNCRPD and SDGs solely with the budget of the Ministry of Social Welfare.
The social welfare ministry, health ministry, and education ministry must work together and involve every relevant ministry in the process of allocating a substantial budget for people with disabilities. Without this, we won't be able to mainstream these people and realize the benefits of an inclusive society.
It is essential to ensure direct interaction between people with disabilities and the government to assess their needs and current situation. If the government decides to reduce certain facilities in the future, considering the post-COVID situation and current global economic crisis, it will not be justified for these people.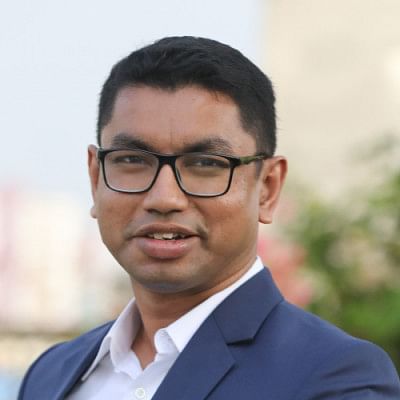 Tanjim Ferdous, In Charge, NGOs & Foreign Missions section of the Business Development Team, The Daily Star
According to research jointly conducted by BBS and the Ministry of Planning, 1.43% of Bangladeshi people live with disabilities. It will be impossible to achieve the SDG goals if these people are left out of the mainstream development process in Bangladesh.
It is important to find ways to support these people by ensuring their needs, such as job opportunities, education, and health, are met in the coming years, especially during the impending global economic crisis caused by COVID-19 and the Russia-Ukraine war.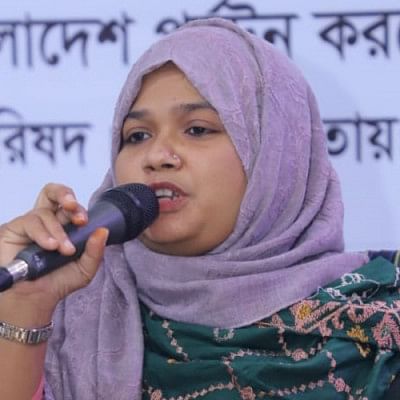 Nasima Akter, President, National Council of Disabled Women (NCDW)
The rate of violence against women with disabilities also increased during the pandemic due to a lack of caregivers and basic healthcare facilities, as well as a lack of opportunities for in-person communication and coordination with protection providers due to COVID-19. Additionally, we were unable to provide legal support to these people due to a lack of funding.
Bangladesh's graduation as a Least Developed Country (LDC) impacts overall funding, particularly for people with disabilities. In addition, the incentives provided by the government during and after the COVID-19 pandemic for people with disabilities were not sufficient due to certain requirements. For example, many persons with disabilities were unable to access government incentives because they did not have a Shuborno Nagarik Card.
If appropriate steps are not taken to ensure the proactive involvement of organizations of persons with disabilities, relevant ministries, departments, and the directorate, we will not be able to bring real change to the lives of these people.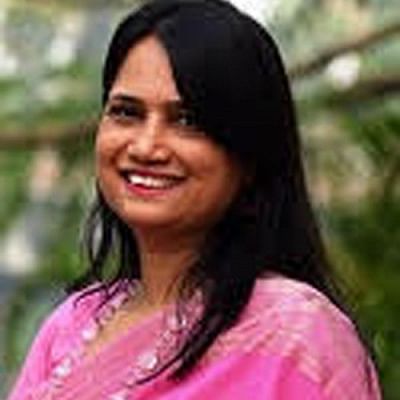 Nazrana Yeasmin (Hira),
Coordinator Programme, Manusher Jonno Foundation
The former finance minister used to contact us to hold roundtable discussions on how to create a budget for people with disabilities by assessing their needs. However, we have not had such opportunities in recent years. We want the opportunity to sit with the finance ministry and other relevant ministries to ensure that the necessary budget is allocated for people with disabilities.
Despite having inclusive laws such as the RTI law (Right to Information), the Disaster Management Act 2012, education policies, women's development policies, the standing order on disability, and the national skill development policy in Bangladesh, our budget is not yet inclusive.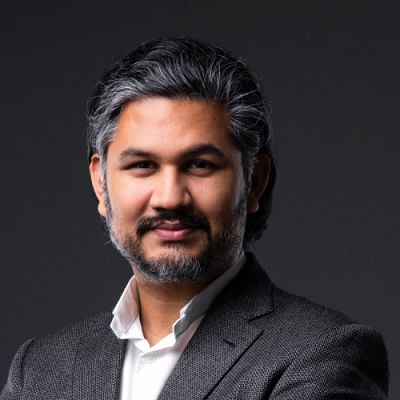 Murteza Rafi Khan,
Chief Executive Officer, Bangladesh Business and Disability Network (BBDN)
In many cases, when the development partner leaves after completing a project, the sustainability of the intervention is uncertain. There is no budget allocation for this, and there is no plan to ensure that disability inclusion is embedded programmatically within these departments and the ministry. Instead of a project-based approach, we must treat this as a regular task.
In 2020 the government announced a tax incentive, allocating a 5% tax incentive for a 10% inclusion rate, which was still high. In 2022, the rate was adjusted again, allowing employers to receive a tax rebate for 75% of the salary of 25 people they hire. However, employers believe that this amount is still not sufficient incentive for them to adopt this approach. A simple slab system could make the mechanism more transparent and easier to implement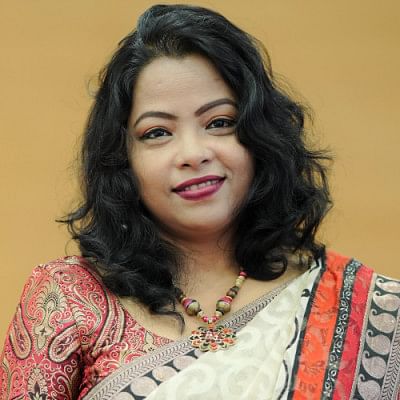 Amrita Rejina Rozario,
Country Director, Sightsavers Bangladesh
The upcoming budget should be viewed through the lens of disability and include extra costs in all areas to accommodate people with disabilities. There should be an allocated budget for accessibility and assistive devices to ensure that people with disabilities receive a quality education and have equal employment opportunities.
The International Day of Persons with Disabilities 2022 emphasized the theme of 'innovation,' which also requires budget allocation. The Eighth Five-Year Plan addresses the issue of disability well, and the government is also keen to work on the issue. We hope that the next budget will reflect the directives of the Eighth Five-Year Plan.
During the COVID-19 pandemic, many children with disabilities discontinued their education due to a lack of allowance. We hope that 100% of children with disabilities will receive stipends.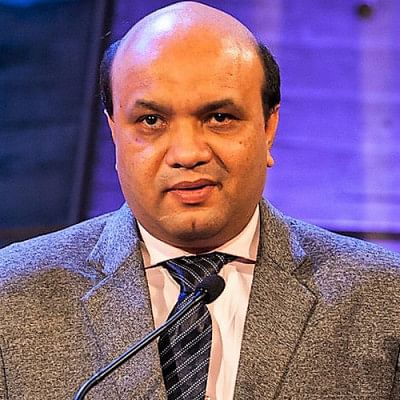 Vashkar Bhattacharjee, National Consultant-Accessibility, a2i
This year, the government ratified the Marrakesh Treaty, which makes it easier to produce and transfer specially-adapted books for persons with visual disabilities. To efficiently implement this treaty, we need specific budget allocation. A trusted intermediary of selected institutions is needed to produce these books, along with an online repository for preserving them.
a2i is working on four aspects to increase acceptance of people with disabilities on both private and public platforms. This includes training corporates and having people with disabilities work as accessibility auditors. a2i is also making 70% of e-services and websites accessible and creating national web-accessibility guidelines and a national portal plug-in with features such as color and font size changes, underlining, reading guide, and free screen reading software. They are also focusing on availability by providing free laptops through the Ministry of Information Communication Technology and working to provide no-cost or low-cost technology to persons with disabilities. Finally, a2i is creating awareness through citizen talks, promotional materials, and celebrating Global Accessibility Awareness Day. The challenge is how we can sustain and expand these initiatives, which require more financial support. The Ministry of Social Welfare should advocate for inclusivity in the budget so that other relevant ministries can take appropriate actions.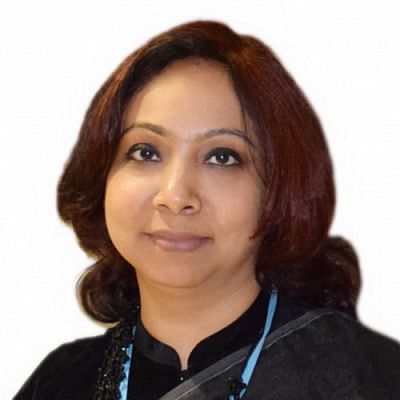 Farjana Reza, National Programme Officer, Social Protection, International Labour Organisation (ILO)
Social protection has two key aspects: social insurance, which goes beyond government allocation and depends on private and business initiatives and other budget sources that should be explored, and active labor market policy, which provides opportunities for marginalized communities, such as people with disabilities, to engage in income-generating activities and contribute to the economy. The budget should have a reflection on how the state will ensure access of persons with disabilities to the labour market.
This year, ILO is starting a national employment injury insurance scheme under the supervision of the government's Ministry of Labour and Employment. The scheme is intended to provide coverage for accidents at work for 4 million workers in the RMG sector. In addition, we are working to create a universal social protection program that provides support from childhood to work, in partnership with the government and other UN organizations.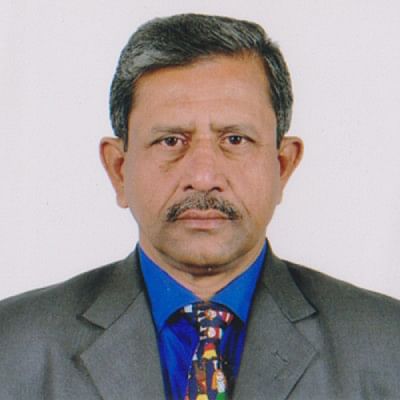 Jowaherul Islam Mamun, Mentor, SWID Bangladesh
We have noticed that those who are autistic or have behavioral issues require 24-hour care for things such as toileting, transportation, and so on, which can be both exhausting and costly. While there is an allowance for caregivers worldwide, we have some facilities for people with disabilities but no arrangement for caregivers. I request the Minister to allocate an allowance for caregivers in the next budget.
The Protection of Persons with Neuro-developmental Disability Trust Act was formulated in 2013, but it has not yet been implemented.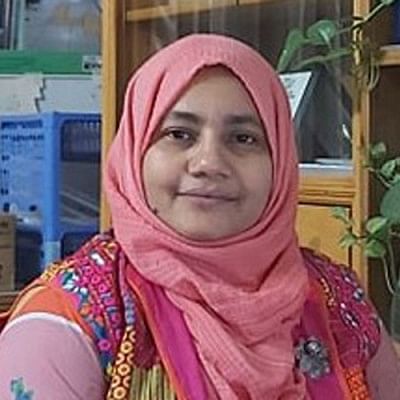 Ashrafun Nahar Misti, Executive Director, Women with Disabilities Development Foundation
We need to prioritize inclusive health from the outset as this issue is often undervalued. Inclusivity involves addressing the specific needs of people with disabilities. Children with disabilities require support for early detection as parents may be concerned about their child's lifelong special needs. We need a proper initiative, particularly for female children with disabilities, to ensure early detection, which should be led by the Ministry of Health. The Ministry of Social Welfare may not be able to provide this service.
After detection, there are steps that need to be taken to improve mobility and maintain physical stability for people with disabilities to become self-sufficient. For example, they may need physiotherapy, psychological therapy, or speech therapy. The health ministry needs to provide sufficient training for these therapists and ensure their travel to local hospitals, which requires a budget.
Iftekhar Mahmud, Coordinator, Bangladesh Society for the Change and Advocacy Nexus (B-Scan)
The allowance for persons with disabilities in Bangladesh should be increased in accordance with our per capita income, as all of our neighboring countries' allocation for a person with a disability is greater.
In Nepal, allowance is given to persons with disabilities in accordance with the complexities of their disability. In Bangladesh, identity cards have been issued to persons with disabilities since 2015, but the complexity level of the disability is not mentioned on the card. As a result, those with severe disabilities are not receiving an adequate allowance. The government in Bangladesh is now planning to provide smart cards to persons with disabilities, and it is important that the severity of the disability is included on these cards.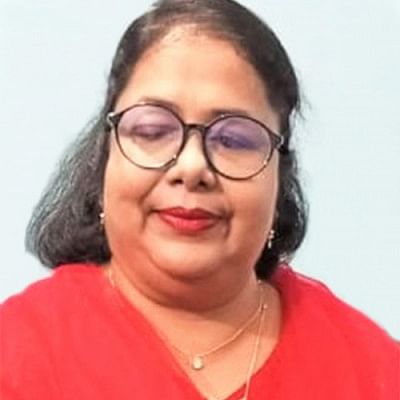 Nasrin Jahan, Executive Director, Disabled Child Foundation
In 2015, regulations were developed based on the Persons with Disabilities Rights and Protection Act of 2013. The law established five committees at the city, district, sub-district, and ministry levels (executive and coordination committees). However, most of these committees have not yet been formed using the standard framework and their meetings are not regular.
There should be three meetings per year, but in the past nine years, only five meetings have taken place, two of which were online during the COVID period. The current situation is a result of a lack of adequate manpower, logistics support, and budget to organize and monitor these meetings.
The ministry of social welfare should provide clear instructions and allocate a budget for these committees. A chain of command should also be established for reporting from each committee.
Dilip Kumar Ghosh, President, National Forum of Organisations Working with the Disabled (NFOWD)
The budget should be allocated in accordance with the activities of different ministries. It is also important to consider cases involving persons with disabilities, such as disinheritance, lack of sign language interpreters for taking witness statements, and oppression, while planning the budget. These issues need to be addressed in order to ensure that the rights of persons with disabilities are protected.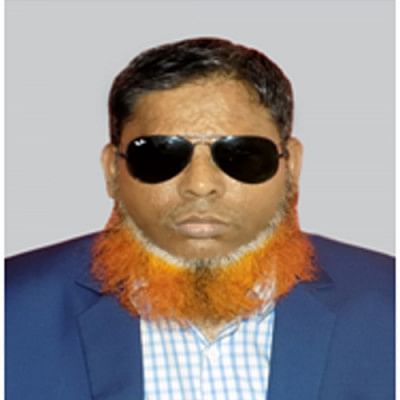 Badiul Alam, President, National Alliance of Disabled Peoples Organisations (NADPO)
Most of the Organizations of Persons with Disabilities (OPDs) are localized and do not have any international funding but they are playing an important role to ensure better lives for people with disabilities along with the government. There should be an allotted budget for these OPDs smooth operations.
Md. Ashraf Ali Khan Khasru, MP, Honourable State Minister, Ministry of Social Welfare (MoSW)
The current government is working continuously to implement programs that support disabled people and improve their lives and livelihoods. One such program is the provision of a monthly allowance of BDT 850 to insolvent persons with disabilities. Additionally, students with disabilities are receiving stipends based on their grades at the primary, secondary, and tertiary levels of education. This is a significant initiative by the government. Other programs include providing cochlear implants facility at government hospitals across the country and the inclusion of children with disabilities in mainstream schools.
Unfortunately, good initiatives are often hindered by unscrupulous practices. For example, the program to establish special schools for children with disabilities and enroll functioning private special schools under MPO has been disrupted due to unethical actions by interested parties. The number of students in special schools, according to statistics, does not match the national statistics. As a result, this program has been interrupted.
Budget is not a major obstacle. However, transparency, accountability, and sincerity are necessary to achieve this. We must prevent opportunists from corrupting the system. It is important for all stakeholders to ensure that the allocated budget is used properly. Other stakeholders should support the government in educating citizens about these issues through seminars and advertisements.
Recommendations
Increase the overall budget allocation for people with disabilities.
The budget should reflect the inclusive policies of the government to protect the rights of people with disabilities.
Ensure the proper use of the allocated budget.
Allocate budget for organizations of persons with disabilities.
The allowance for persons with disabilities in Bangladesh should be increased in accordance with increase in per capita income.
Direct interaction between persons with disabilities and the government is necessary to assess their needs and understand their current situation.
Caregivers for persons with disabilities should be given an allowance by the government.
The severity of disability should be mentioned on the smart card.
The relevant ministries, departments, and directorates must work together to mainstream persons with disabilities by allocating ministry-wise budget.
The upcoming budget should include skill development training facilities for people with disabilities to ensure quality education and employment opportunities for them.