World Sight Day 2022
REACHING THE UNREACHED: OUR ACTIONS AND OPPORTUNITIES IN EYE CARE IN BANGLADESH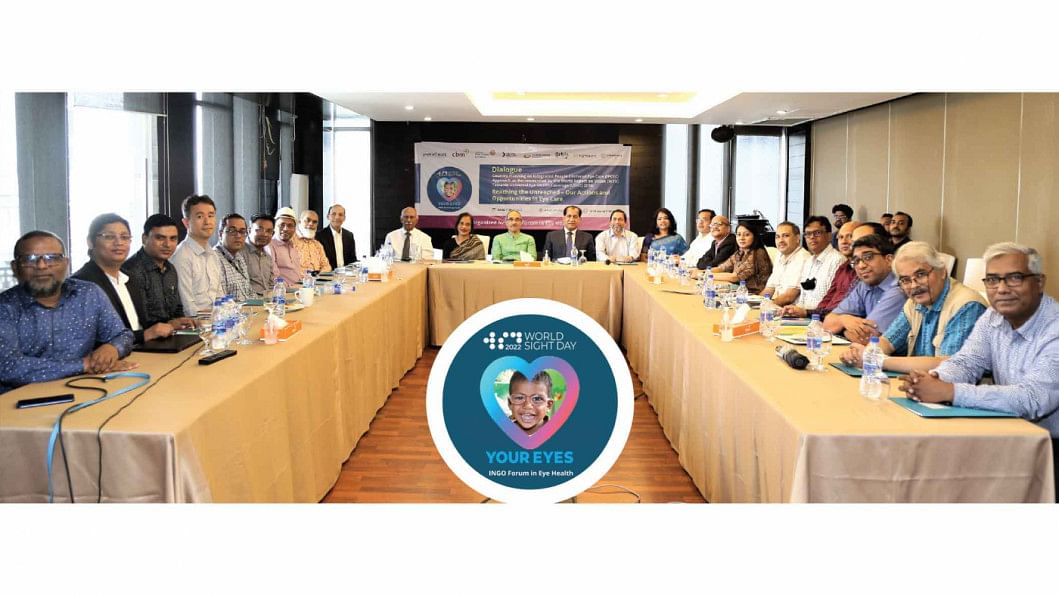 Today, 13 October, marks World Sight Day 2022.In Bangladesh, the number of people in need of eye care is spiralling. In 2020, 19 in every 100 adults aged 30 years or older had visual impairment (Nationwide Blindness Survey 2020). This is a global problem, not just a regional one, and it is estimated that without concerted action the number of people who are blind across the world could triple by 2050.
Marking the celebration of the day, INGO Forum in Eye Health organised the "Dialogue on Country Planning on Integrated People-centred Eye Care IPCEC as Recommended by the World Report on Vision Towards Universal Eye Health Coverage (UEHC) 2030: Reaching the Unreached – Our Actions and Opportunities in Eye Care" at hotel Amari Dhaka on 02 October 2022.INGO Forum is an umbrella organisation of Andheri Hilfe, CBM Global, Heart to Heart Foundation, Helen Keller International, The Fred Hollows Foundation, Orbis International, Sightsavers, and VisionSpring which work in eye health care.Government officials, renowned ophthalmologists, representatives from INGO Forum in Eye Health, WHO and other organisations working in the eye care in Bangladesh, public health and disability rights experts joined the high-level policy dialogue. Speakers at the dialogue have suggested taking decentralisation and coordinated actions by the government, non-government and private sectors to reach eye care services to the unreached to attain universal eye health coverage.The key suggestions, discussions and the recommendations from the dialogue are presented in this supplement for the readers.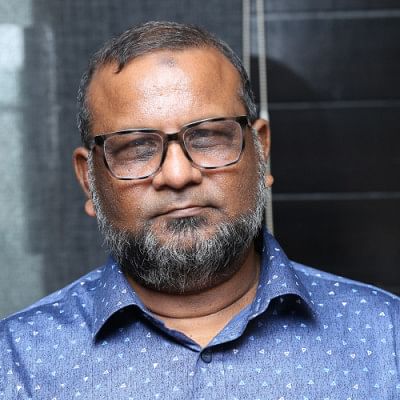 Keynote by Mohammad Rofiqul Islam, Project Manager-Eye Health, Sightsavers
"Good eye health has a ripple effect on society, improving education, wellbeing, economics, and health outcomes. Eye health is often seen in a silo rather than part of the wider health and development agenda. But eye health equals opportunity, allowing children to learn and adults to earn. It helps individuals, families, communities, and nations, to thrive. Vision impairment is a major public health problem now and set to grow. The United Nations' Sustainable Development Goals mention leaving no one behind, but there are still many people in that position.  If we are to tackle the eye health burden in Bangladesh, continued cross-sector collaboration, well-resourced interventions, funding, and commitments are needed to integrate inclusive eye health into wider health, education, employment, and development systems. As individuals, we should also all take a level of responsibility for our own eye health, by getting our eyes tested twice a year. The WHO World Report on Vision recommends making eye care an integral part of universal health coverage. Integrated People-centred Eye Care (IPEC) is a concept built on the WHO's framework of making health services people centred, i.e., organising health services around people's need and expectations throughout the life course. Eye health needs to be integrated with the wider health systems and other sectors and made within the reach of people in need, to mitigate vision loss and the consequences that it incurs."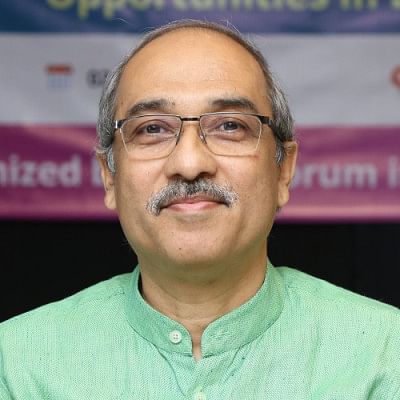 Professor Dr AHM Enayet Hussain
Chair of IAPB Southeast Asia, Bangladesh Chapter &former Director General of Medical Education, MOHFW
"Plans must be taken to reach out to elderly persons, people with disabilities, minority groups, ethnic, marginalised people, including garments and tea garden workers, those leaving in hill areas and others hard-to-reach to ensure inclusive eye care services. It is proven that GO-NGO collaboration can achieve bigger targets and such collaboration must continue to achieve UHC. Eye health should be addressed from the holistic approach. We must set out rehabilitation plans to fulfil the rights of people with vision and blindness so that they can participate in society on equal basis and take part in income generating activities."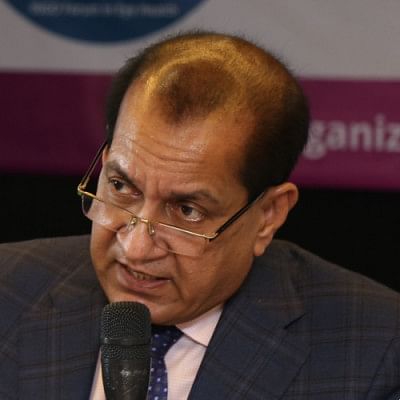 Prof Dr Deen Mohd. Noorul Huq
Renowned Ophthalmologist &Former Director General of DGHS, MOHFW
Bangladesh has gone through a revolutionary change in the healthcare sector, particularly in eye health care, and thanks to all stakeholders for their contribution to the success. There is no alternative to the concept of public-NGO-private partnership to achieve universal eye health coverage and SDGs.The present government has increased the national eye care budget fivefold. The funds to government-run "community vision centres" at the upazila level now should come under the government's revenue for their sustainability.Effective coordination between the organisations working for eye care services and National Eye Care is the only way to address eye health problems and all concerned must come forward to overcome any gaps for better results.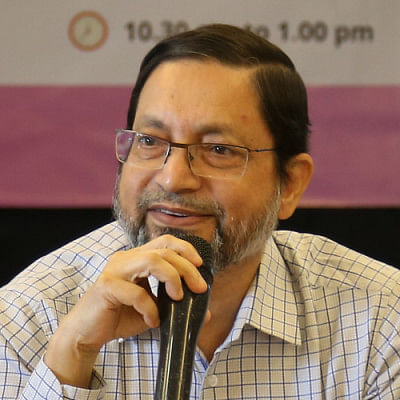 Dr. Munir Ahmed
Country Director, Orbis International and Chair, INGO Forum in Eye Health
"In Bangladesh, eye care service delivery is yet to be decentralised at the district level in terms of capacity building of govt district hospitals to provide comprehensive inclusive equitable secondary level quality eye care services. We have only 6 years to achieve a lot by 2030. We need to act now as we have many challenges and limitations. The priority is now to decentralise eye care at the district level, strengthen and monitor our achievements towards universal eye health coverage by 2030."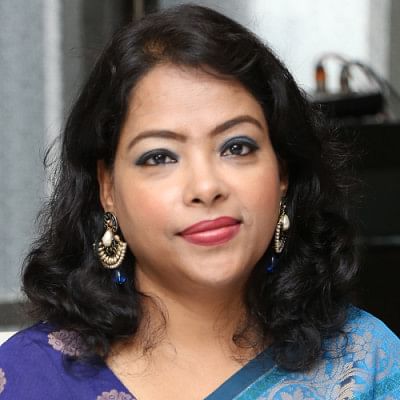 Amrita Rejina Rozario
Country Director, Sightsavers & Co-chair, INGO Forum in Eye Health
For accelerating actions to achieve Universal Health Coverage through implementing Integrated People-centred Eye Care; we need to incorporate the recommendations made in the World Report on Vision into our National Eye Care Operational Plan (OP). To reach out to all people with vision impairment at the community level we need to have good number of community vision centres at upazila/union levels, which will account for a great step towards attaining Universal Eye Health Coverage.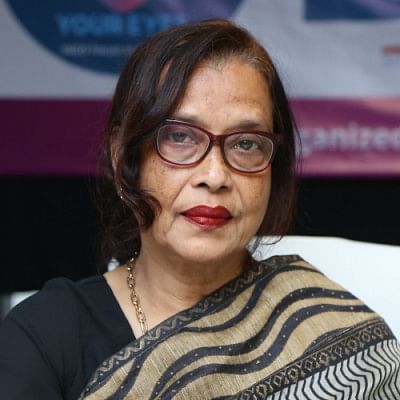 Dr. Khaleda Islam
Director PHC (Retd.), Directorate General of Health Services, MOHFW
"Planning of 5th Health Nutrition and Population Sector Program (NPNSP) is now taking place where INGO Forum in Eye Health should work and contribute. If eye health is integrated in essential service package, it will be huge. The curricula of medical students should teach basic eye care."
Dr. Golam Musfiqur
Deputy Programme Manager, National Eye Care, DGHS, MOHFW
"Currently, 135 upazilas have community vision centres providing comprehensive quality eye care under 7 base centres. Extensive use of technology such as teleconsultations is being used as a solution to the pressing HR challenge. The referral system is effective and well managed. We are thinking of introducing transport support for patients."
Dr. S Mahfuzul Huq
National Professional Officer, WHO
"We need to explore alternative options to mitigate the human resources crisis in eye care. HR challenges are not confined to eye care only, this problem is even more acute in mental health sector. If nurses are trained and capacitated well, task sharing can play an effective role. Role of other ministries such as education is important; hence, inter-ministerial coordination must be strengthened."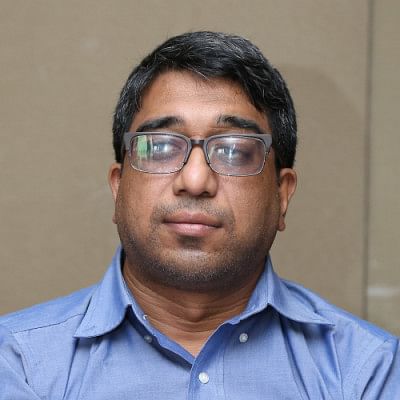 Dr. Asif Iqbal
Programme Manager (Admin & Finance), Community Based Health Care, DGHS, MOHFW
"Community clinicshave CHCPswho should be given basic training on how to diagnose eye problems by their symptoms. If they were given half-yearly or yearly training, they would grow to be more competent. Even though we have a decent number of sisters in our services right now, it (keeping males beside females) should be taken into consideration as maternity leave often creates a functional challenge."
Dr. Nusaer Chowdhury
Deputy Programme Manager, Non Communicable Diseases Control (NCDC), DGHS, MOHFW
"NCDC diagnoses diabetes and hypertension, and established NCD corners in upazila health complexes where registration of patients is done,and a handbook is provided. We will soon follow this model in medical colleges as well.We have referral system to refer eye patients to eye consultants. But presently, we are not providing medicines for eye patients."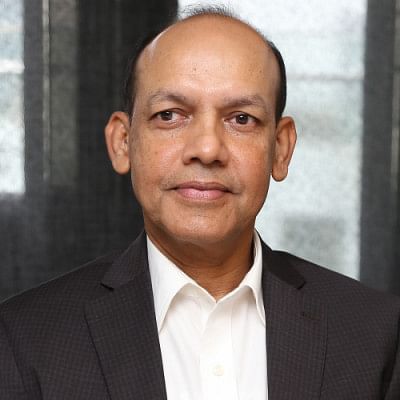 Big. Gen. AKM Akhter Uzzaman (Retd.)
CEO, Ispahani Islamia Eye Institute and Hospital
"We have the desire to expand to the community but for the lack of human resources, we cannot expand as much. And we will not find human resources overnight. So, we can use technology as a substitute for human resources. We are still dependent on cornea from outside sources. We have a population of over 160 million, but the culture of donating cornea has not yet developed among us. Here we need a huge social mobilisation."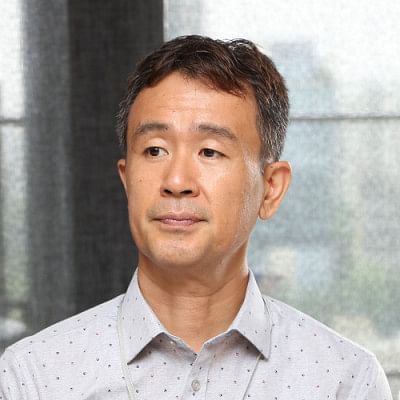 Peter Yun
Coordinator, Heart to Heart Foundation
"A system has to be developed to refer eye patients from the rural level to the base hospital for effective delivery of eye care services. The biggest task ahead of us is to strengthen the system to make sure rural people can avail the eye health services from the base hospitals."
Dr. Arif Ur Rahman, Programme Manager, Helen Keller International
"TheDHiS2 software of the Ministry of Health contains all maternal and child health related data, but it still has not incorporated eye health data. Therefore, concerted efforts are needed to strengthen the DHiS2 system to ensure eye health data is incorporated."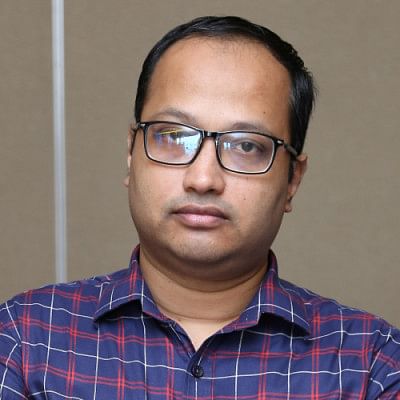 A. K. M.Badrul Haque
Program Manager, The Fred Hollows Foundation
"If National Eye Care takes the initiative to address data gap in eye care, INGO Forum in Eye Health will be ready to support per need. Bangladesh Bureau of Statistics conducts censuses and household surveys, if they consult with us for eye health indicators, this will also help generate nationwide eye health data."
Dr. Nafeesur Rahman
Researcher & Disability Rights Activist
"Allocation of business of ministries for ensuring the health of people with disabilities must be clearly determined. Health Ministry and Social Welfare Ministry need much more coordination in this context. Comprehensive eye health care is essential if Bangladesh isto achieve the target of Vision 2041 i.e., developed Bangladesh. In that journey, we need to prevent avoidable blindness and advance economic empowerment of visually impaired people."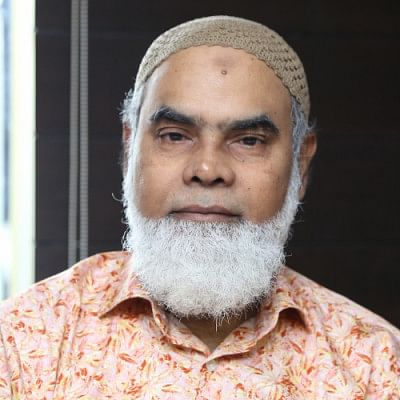 Dr. Aftab Uddin, Chairperson, Public Health Foundation, Bangladesh
"We have witnessed an impressive development in the eye health sector in the countryand there are two dimensions of it; quality and quantity. We have a good deal of evidence in terms of quantity and quality. However, we must emphasise on two areas—funding, and research and evidence."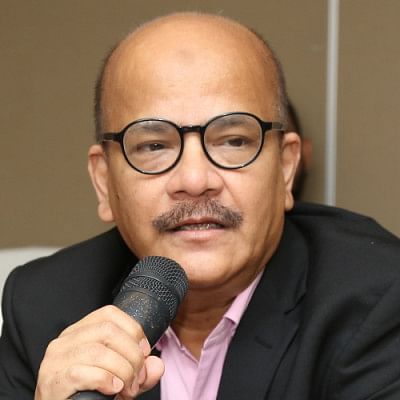 Dr. Md. Ariful Alam
Programme Head-Health, Nutrition & Population Programme, BRAC
"When we talk about universal eye health coverage, we should considergeography, scope of the services delivered, and the investment needed. BRAC has 20 vision centres that provide services ranging from conducting cataract surgeriesto distributing reading glasses. However, getting the license approval of those vision centres is very challenging."
Dr. Lutful Husain, Associate Director (CSPTR) Clinical Service, Orbis International
"We need comprehensive analysis and plan to implement integrated people-centred eye care to attain universal eye health coverage. We need to think about how community clinics can be integrated with eye health services delivery. And we must adhere to the concept 'diversity, equity and inclusion' in our planning and execution so that marginalised people are not left behind in eye care services."
FINDINGS FROM THE KEYNOTE PAPER
"Tackling the eye health burden in Bangladesh will require continued cross-sectoral collaboration, well-resourced interventions and funding, and commitments are needed to integrate inclusive eye health into wider health, education, employment, and development systems."
KEY CHALLENGES
In 2020, 1.1 billion people worldwide are living with vision loss because they do not have access to basic eye care services. 2 to 3 billion more people need ongoing access to services to optimise their vision and ability to function in society.
Globally, 9 out of 10 people with vision loss don't need to be visually impaired or blind if they have access to eye care services. Without further intervention, the number of people with blindness and vision impairment is estimated to almost double in 2050 than in 2020.
People with blindness are at higher risk of dying early by 2.6 times than people with normal vision.
At least 19% of Bangladesh's population aged 30 years or above have visual impairment and the situation could worsen unless concerted steps are not immediately taken to address this serious challenge.
RECOMMENDED ACTIONS
Action for government:
Implementing Integrated People-centred Eye Care requires a core set of actions from national governments:
Include eye health within health system including planning, service delivery, health care financing, information and supplies.
Consider eye health in policies and planning by other government ministries such as education, labour& employment, and finance.
Take government ownership for IPEC with shared responsibility among the service providers and the individuals and communities.
Reorient the model of care with especially prioritising primary and community care. Innovate the models of care for this.
Coordinate services within and across sectors of health. This includes case management, efficient referral, and continuity of care. Sectors of health include neonatal care, noncommunicable diseases, rehabilitation and occupational health safety, elderly care etc.
Proper utilisation of DHiS2 for eye health services to ensure database management for analysis, planning, collaboration and improving interventions in national-level information system for better planning and showcasing the progress made.  
Action for civil society:
Work together for supporting implementation of IPEC in the country
Raise awareness about eye health
Engage and empower people and communities about eye care needs. Make them aware about their own eye care needs.
Promote research and generate evidence to complement existing ones for effective eye care interventions.
Incorporate importance of eye health and its integration into health system in the health planning curricula